Lindy Lee: Moon in a Dew Drop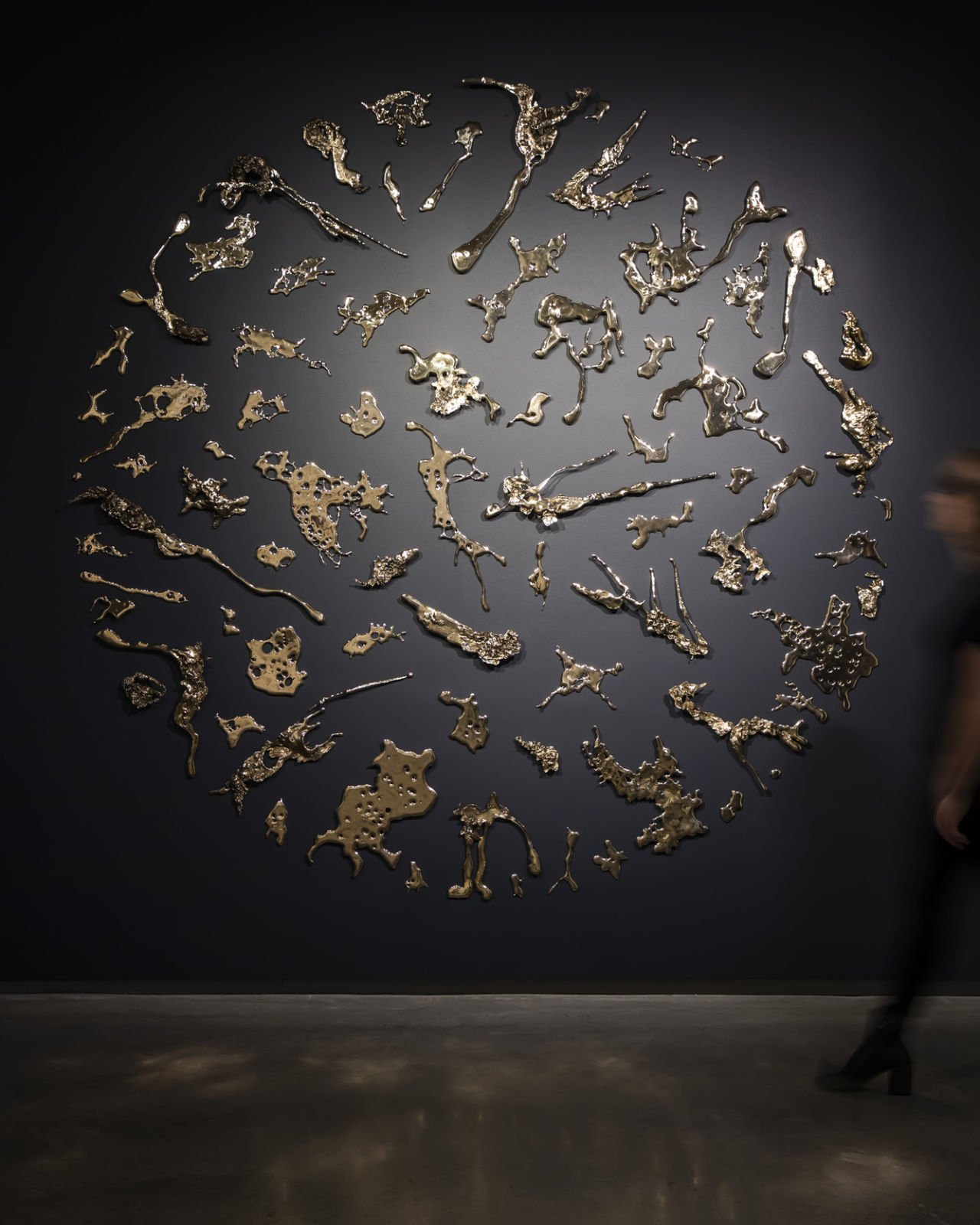 #A major survey exhibition by Australian Chinese artist Lindy Lee
Lose yourself in the work of influential Australian Chinese artist Lindy Lee. Slow down and take in shimmering, meditative and thought-provoking works in her largest survey exhibition to date, which draws on her experience of living between two cultures.
Using a spectacular array of processes which include flinging molten bronze, burning paper and allowing the rain to transform surfaces, Lee draws on her Australian and Chinese heritage to develop works that engage with the history of art, cultural authenticity, personal identity and the cosmos. Key influences are the philosophies of Daoism and Ch'an (Zen) Buddhism, which explore the connections between humanity and nature.
Curated by MCA Director, Elizabeth Ann Macgregor OBE, this exhibition will introduce audiences to over 70 works from across the artist's extensive career, from early photocopy artworks and wax paintings to recent large-scale installations and sculptures.
Learn more about Lindy's exhibition here.
Lee's understanding of Zen concepts translates into beautiful artworks that resonate with shared humanity.

Chloé Wolifson, Sydney Morning Herald (2020)
Lindy Lee
Lindy Lee is one of the most respected contemporary artists working in Australia today. Working across a range of disciplines including painting, sculpture, installation and public art.