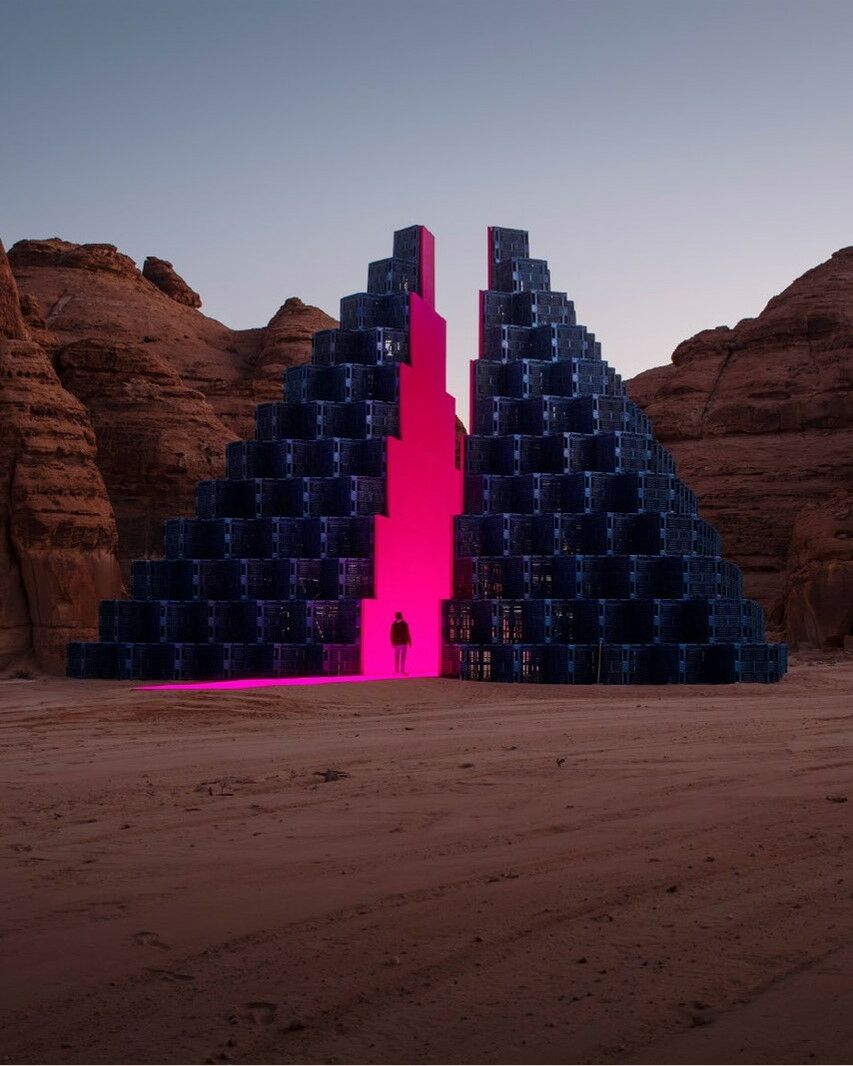 #Public Art: Ready, Set, Go! A UAP-led Knowledge Sharing Webinar for Artists considering Public Art in Saudi Arabia.
Under Vision 2030, the Kingdom of Saudi Arabia is redefining the public realm as a place for all, with significant investment linking open space with cultural expression. Identified as a key goal to harness the power of art and culture for society's benefit, a major Public Art initiative has begun.
"But are the artists ready for this influx of opportunities? What training, support, and education will be required to scaffold the transition from exhibiting art in the neutral, secure gallery space to the unmediated demands of a public environment?" asks Dr Chetana Andary, Senior Principal at UAP, a global public art consultancy and manufacturing organisation passionate about city-making.
Responding to this challenge, UAP partnered with the respected Saudi Art Council to present two free webinars, specifically to enable artists to be ready to undertake Public Art commissions. "We believe that such partnerships should continue to develop and shed light on the importance of public art as this appears to be one of the agenda's highlighted by the vision 2030 within the Kingdom'' confirmed Nada Sheik-Yasin, Manager and Director of the 21,39 Jeddah Arts Festival. Gharem Studio acknowledged for its dedicated support for emerging creative practitioners, also co-hosted the webinar.
Public Art, Ready, Set, Go, began with why we want art in our public places and posited place-identity as the unifying element. This illustrated the challenges of moving outside the gallery frame and conceiving art for a public place. As people understand and interpret a place through what they see and experience, Public Art can assist by offering tangible and intangible clues to make meaning of the social, environmental and cultural nature of a place.
The webinar then unpacked the typical process of a Public Art commission. This aimed to provide artists with an understanding of the different stages - from Masterplanning and artist selection or procurement, concept development, documentation, fabrication, through to installation. Highlighting the importance of the Concept Design Package, the webinar presented practical examples to respond to the client brief. Varying visual styles, technical inclusions, how to write an artist statement, and budgeting were discussed, along with some typical contractual considerations such as Intellectual Property and risk.
Finally, the three artists' journeys illustrated their unique creative practice from the gallery environment to a public place in three different commissioning methods - site-specific, universal ideas, and art'ainment.
British artist Idris Khan, whose first Public Artwork was the monumental Wahat Al Karama in Abu Dhabi, explained the transition from a 2D practice to a sculptural intervention on a massive scale. This site-specific commission required the professional collaboration of a complex multidisciplinary team and demonstrated the care undertaken to protect the artistic integrity within a construction project.
Australian/Chinese artist Lindy Lee's very personal art practice explores the notion of universal ideas that bring to light the connection between humanity and the natural world. These artworks can be editioned for multiple locations with variations to respond to the client brief. Lee's artwork brings beauty to the urban environment, captures the surrounding space's movement and light and creates a place of collective experiences.
Dutch artist Florentijn Hofmann was selected as an example of art'ainment, a new way to engage through curated temporary art events. These commissions are inspiring and bring a diverse audience together to experience art as a collective event. Hoffman does big things to explain big ideas to make an impact. He uses his practice to question the use of public space and invites viewers to encounter his work playfully.
Artist Farah Behbehni attended the online Webinar and found it "extremely informative and helpful. The team thoroughly walked us through the process of developing work for the public realm, whilst providing practical information such as cost planning and materials to consider."
UAP is grateful for the support and enthusiasm of the Saudi Art Council, with sincere respect and acknowledgement to Chairwoman HRH Princess Bint Majed Bin Abdulazziz, the Council Members, and Nada Sheik-Yasin, Manager and Director of the 21,39 Jeddah Arts Festival. Further thanks to renowned artist, Abdulnasser Gharem, for the many inspiring conversations that led to a curated discussion group hosted at Gharem Studio.
This feature article was written by Dr Chetana Andary, Senior Principal, UAP.
The Knowledge Sharing webinar with the Saudi Art Council was conducted by Senior Principal Dr Chetana Andary and Senior Curator Michaela Hartland.

Image credits: Desert X, Al Ula: Rashed Alshashai – A Concise Passage courtesy of the artist, Wahat al Karama of British artist Idris Khan image courtesy of the artist and Surface Photography, Moonlight Deities of Australian-Chinese artist Lindy Lee image courtesy of the artist and Rachel See, Messengers of Brisbane of Dutch artist Florentijn Hofman image courtesy of the artist and Rachel See.

"Public art spaces are contact zones; meeting spots for different ideas, cultures and concepts. They offer moments of wonder, revaluation and new wisdom" says renowned Saudi artist, Abdulnasser Gharem, in response to UAP's latest Webinar, Public Art Ready Set Go.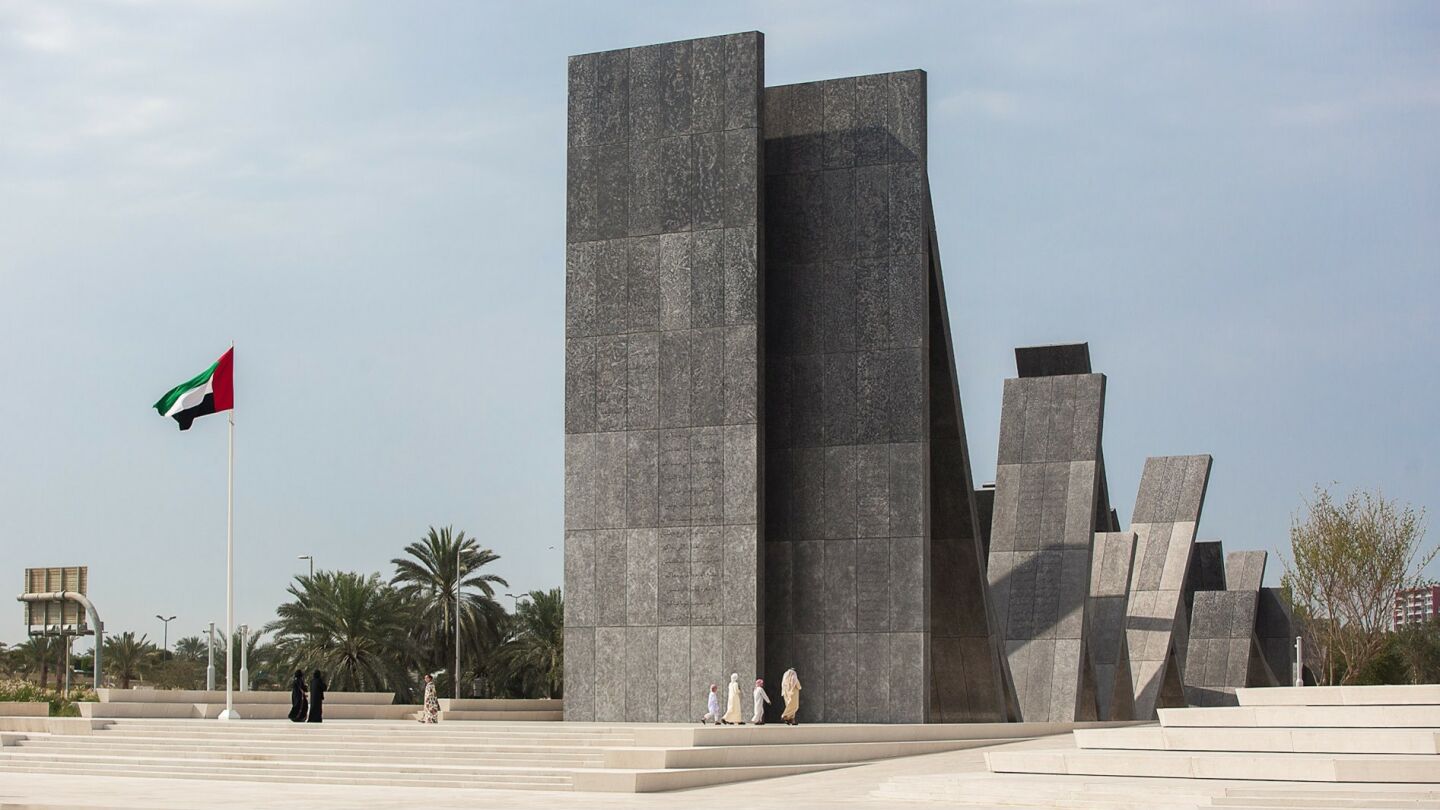 Wahat Al Karama in Abu Dhabi, UAE from British artist Idris Khan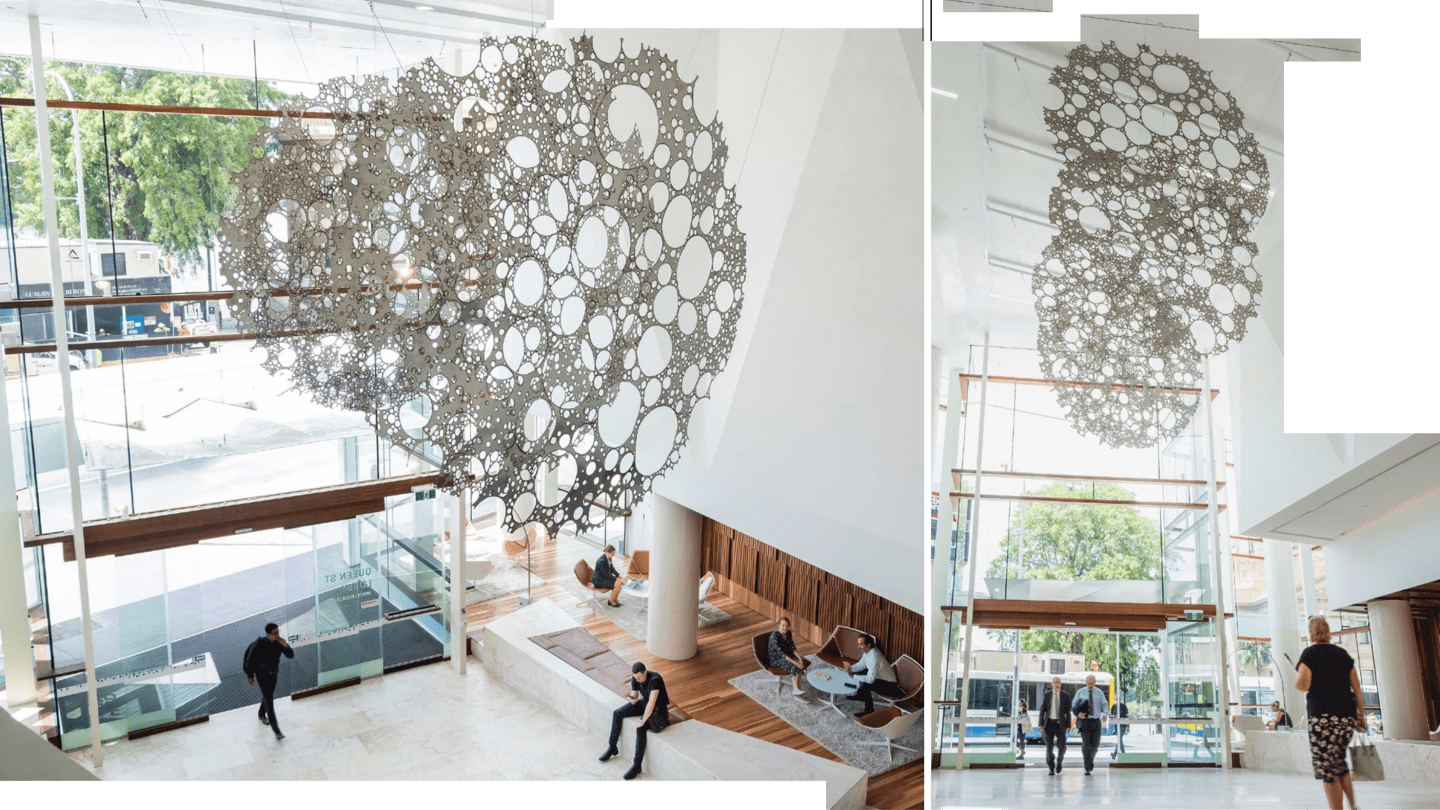 Moonlight Deities in Brisbane, Australia from Australian-Chinese artist Lindy Lee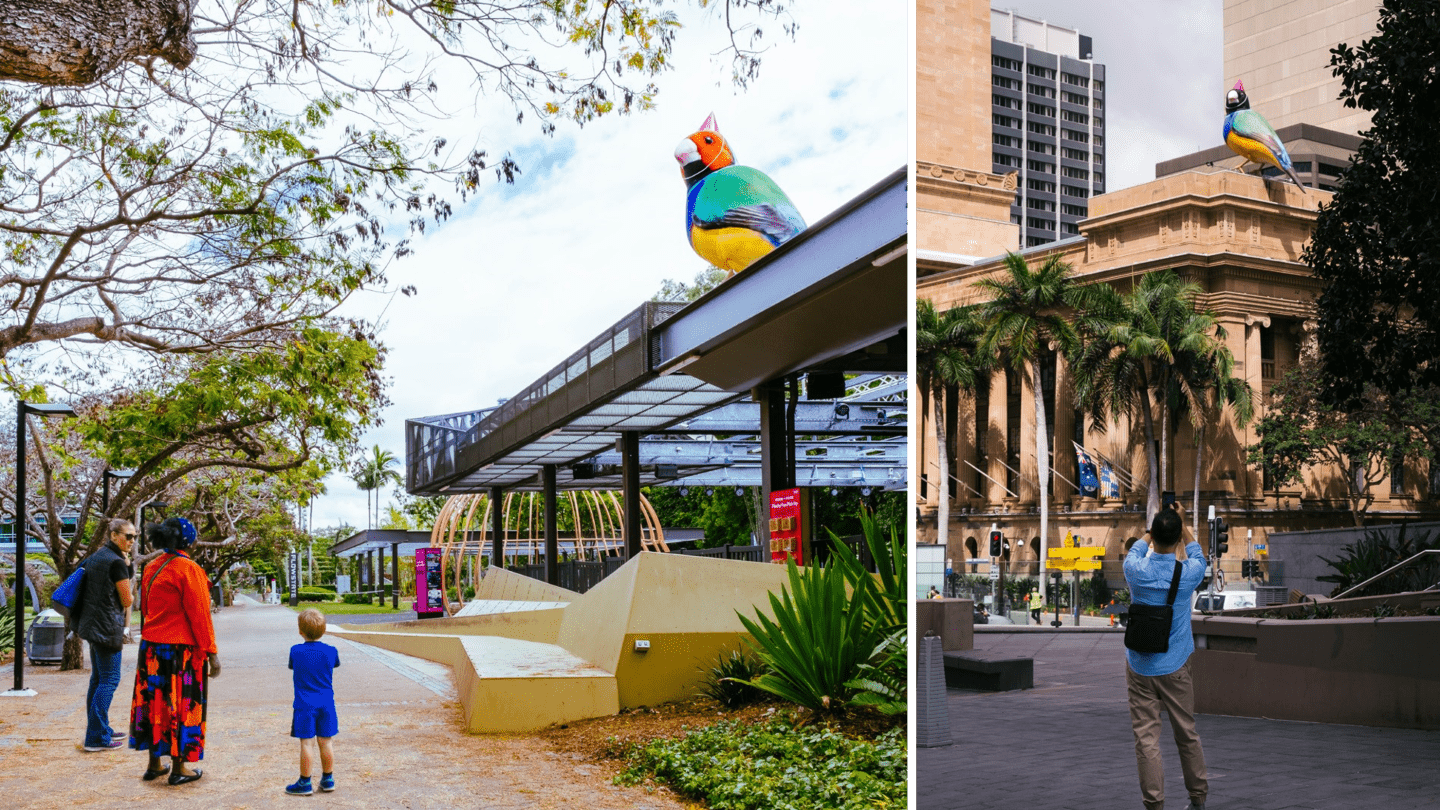 Messengers of Brisbane in Brisbane, Australia from Dutch artist Florentijn Hofman