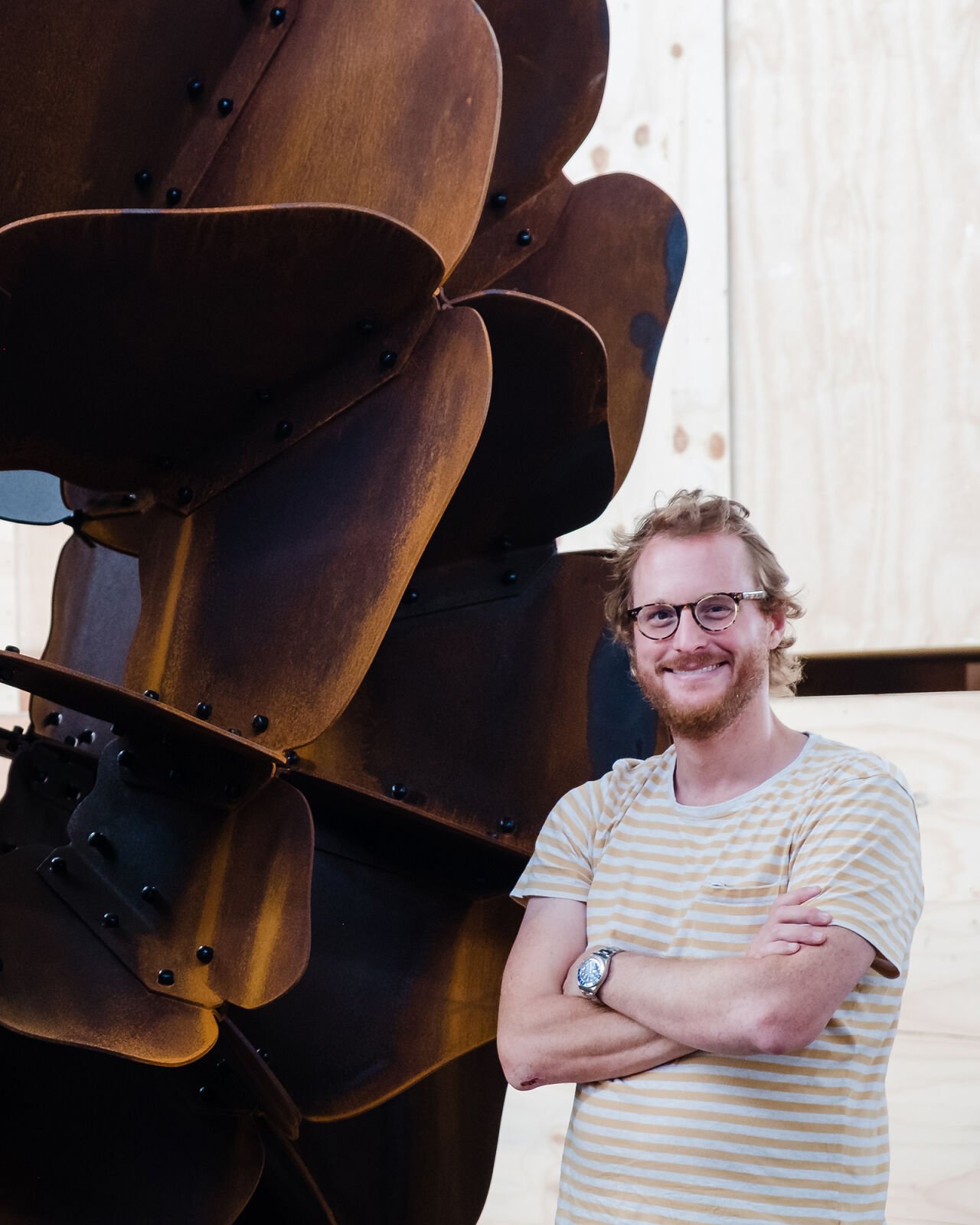 Gio Veronesi's art practice stems from 15 years of experience in the art and architecture industries. Born in 1983 in Milan, Italy, after completing his BA in Architecture at Politecnico di Milano, in 2007 he left Italy for Singapore, then Melbourne, where he obtained his MA in Architecture at Melbourne University. In 2014 he moved to Brisbane where he's been living ever since.
Veronesi has extensive technical experience working on art and architecture projects all around the world, including Italy, UK, Singapore, China, Macau, USA, Saudi Arabia, Qatar and Australia. As part of his day-to-day practice, he has provided technical design solutions for artists including Lindy Lee, Reko Rennie, Idris Kahn, Nike Savvas, Charles Petillon, and internationally renowned architects Zaha Hadid, Frank Gehry, SHoP, KPF and others.

His aspiration for art in the public realm is to create unique and considered precinct identifiers, that inspire audiences – enriching both the visitor experience and precinct character at large. Expertly proficient in 3D modelling and the use of algorithms in design, he sees deep narrative engagement with the site as a way to elevate digital creativity above spectacle and functionalism.
Veronesi's experience allows him to appreciate the balancing act between practical constraints and lyrical ambition that distinguishes public art. He has dedicated his technical expertise to mastering a set of execution methodologies which would enable him to freely express the layering of site-specific abstract ideas into physical forms that are complex yet harmonious. He strives to create work that is honest and relevant, and capable of passing the test of time.

As an emerging artist, Veronesi has so far won three significant public commissions to his name, in Macquarie Park NSW, Falls Creek Victoria and Byron Bay, the latter installed at the end of 2021.
Image Caption: Rachel See