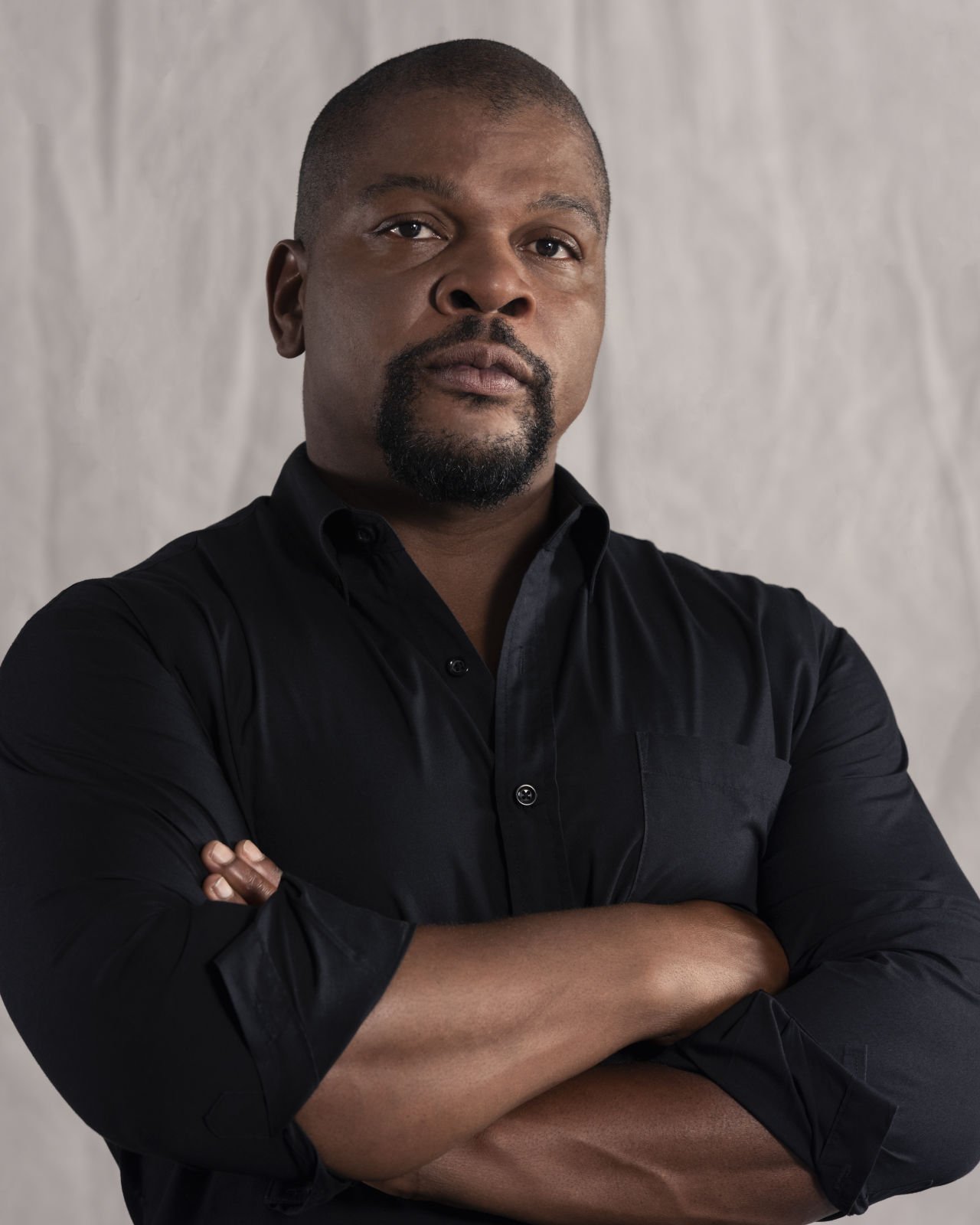 Kehinde Wiley was born in 1977 in Los Angeles, USA. He lives and works in New York, USA; Beijing, China and Dakar, Senegal.
Wiley engages the visual rhetoric of the powerful, majestic and sublime in his representation of contemporary African-American and African-Diasporic men and women, who adopt heroic poses directly referencing European and American portraiture.
Wiley was recently commissioned by Public Art Fund to create a large-scale site-specific artwork for the new Moynihan Train Hall at Penn Station, New York. His illuminated stained-glass installation 'Go' was unveiled at the station in December 2020. The artist's monumental public sculpture 'Rumors of War', was temporarily situated at Times Square, New York in September 2019, before being permanently installed at the Virginia Museum of Fine Arts, Richmond, Virginia in December 2019. In 2018 Smithsonian Institution unveiled Kehinde Wiley's official portrait of Barack Obama for the Presidential Portrait Commission at National Portrait Gallery, Washington, D.C. This painting will tour the USA alongside Amy Sherald's portrait of Michelle Obama in 'The Obama Portraits Tour' between June 2021 until May 2022.
Kehinde Wiley is represented by Roberts Projects, Los Angeles, Sean Kelly Gallery, New York, Galerie Daniel Templon, Paris and Stephen Friedman Gallery, London.
This biography is courtesy of Stephen Friedman Gallery.
Image Credit: Portrait of Kehinde Wiley, 2018. Photographer: Brad Ogbonna