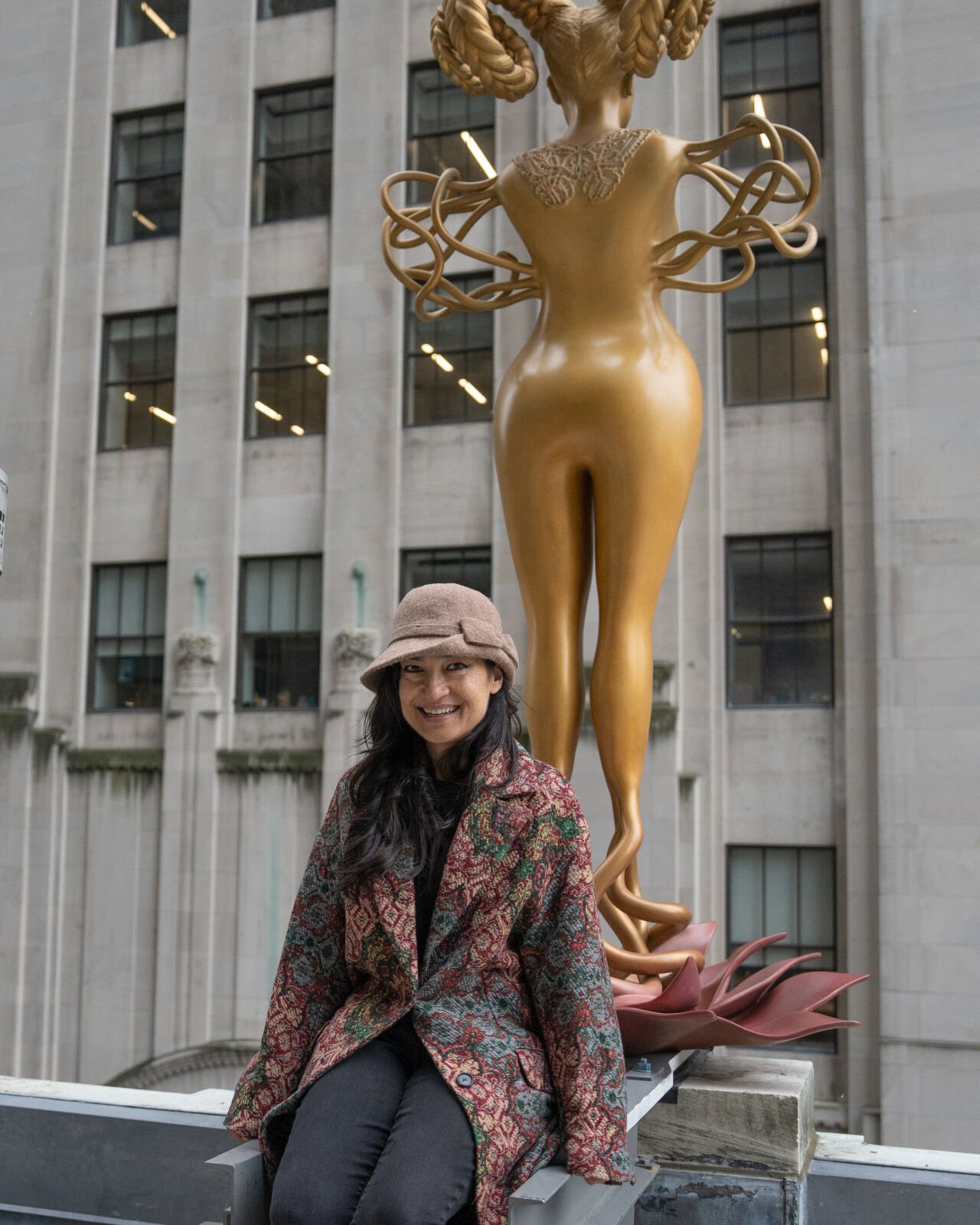 Pioneering Pakistani American, Shahzia Sikander, one of the most influential artists working today. Sikander is widely celebrated for expanding and subverting pre-modern and classical Central and South-Asian miniature painting traditions and launching the form known today as neo-miniature. By bringing traditional and historical practice into dialogue with contemporary international art practices, Sikander's multivalent and investigative work examines colonial archives to readdress orientalist narratives in western art history. Interrogating ideas of language, trade, empire, and migration through imperial and feminist perspectives Sikander's paintings, video animations, mosaics and sculpture explore gender roles and sexuality, cultural identity, racial narratives, and colonial and postcolonial histories.
Sikander earned a B.F.A. in 1991 from the National College of Arts in Lahore, Pakistan. Her seminal thesis work, The Scroll (1989–1990), which initiated the start of the neo-miniature movement, garnered awards, exhibitions and press, and led to increased enrollment in the NCA's miniature painting department. Subsequently, Sikander was appointed lecturer in miniature painting at the school. The artist moved to the United States to pursue an M.F.A. at the Rhode Island School of Design from 1993 to 1995; from 1995 to 1997, she participated in the Glassell School of Art's CORE Program at The Museum of Fine Arts, Houston. A recipient of a MacArthur Fellowship (2006) and the State Department Medal of Arts (2012), Sikander's innovative work has been exhibited and collected internationally.
This bio is courtesy of Sean Kelly Gallery.
Image caption: Shahzia Sikander Photography Matin Maulawizada Courtesy: Sean Kelly, New York