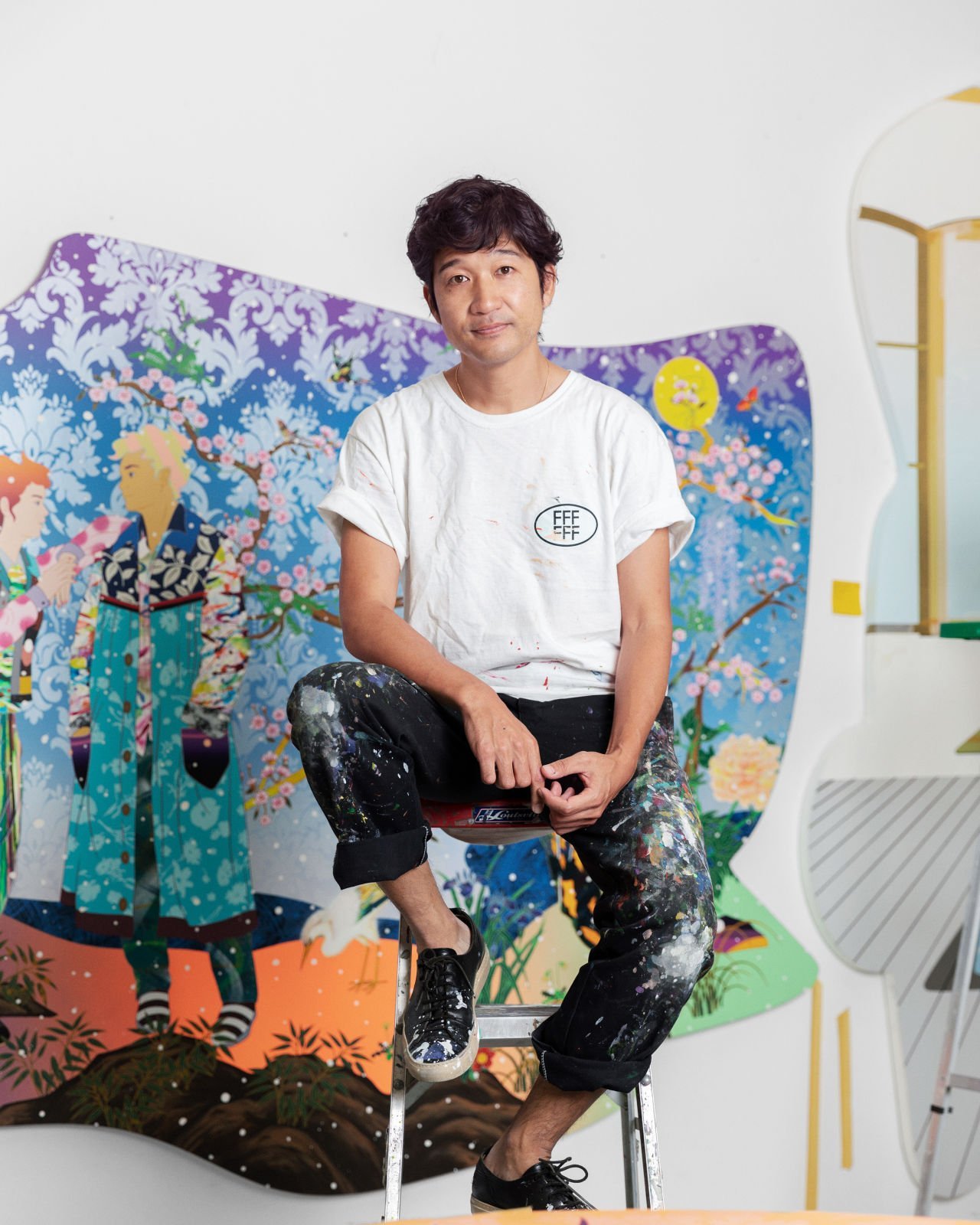 Tomokazu Matsuyama's work is similarly influenced by both the austerity of post-war contemporary art and the rough extravagancy of popular culture. Perhaps the most intriguing and insightful in terms of cultural study, his work is a more conscious and introspective response to the tensions of bicultural experience. An upbringing split between Japan and America spurred the questions of national and individual identity that figure prominently in the style and subject matter of his paintings – attempting to parse the "natural chaos" of our social environment, Matsuyama pushes viewers to confront their conceptions of cultural homogeneity, which seems to contradict notions of Japaneseness. Discerningly appropriating influences from modern art and Japanese art from the Edo and Meiji eras, Matsuyama's paintings are an aesthetically exciting and culturally fascinating facet, which portrays the lifestyle of this time.
Tomokazu Matsuyama lives and works in NY. As a contemporary artist, Matsuyama exhibits his work internationally showing in galleries and in institutions in cities from Tokyo, Osaka, New York, San Francisco, Los Angeles, Miami, and Vancouver to institutions such as Asian American Arts Centre.
Tomokazu Matsuyama is represented by Joshua Liner Gallery and Avant Arte.
This biography is courtesy of Joshua Liner Gallery.
Image credit: Tomokazu Matsuyama Studio