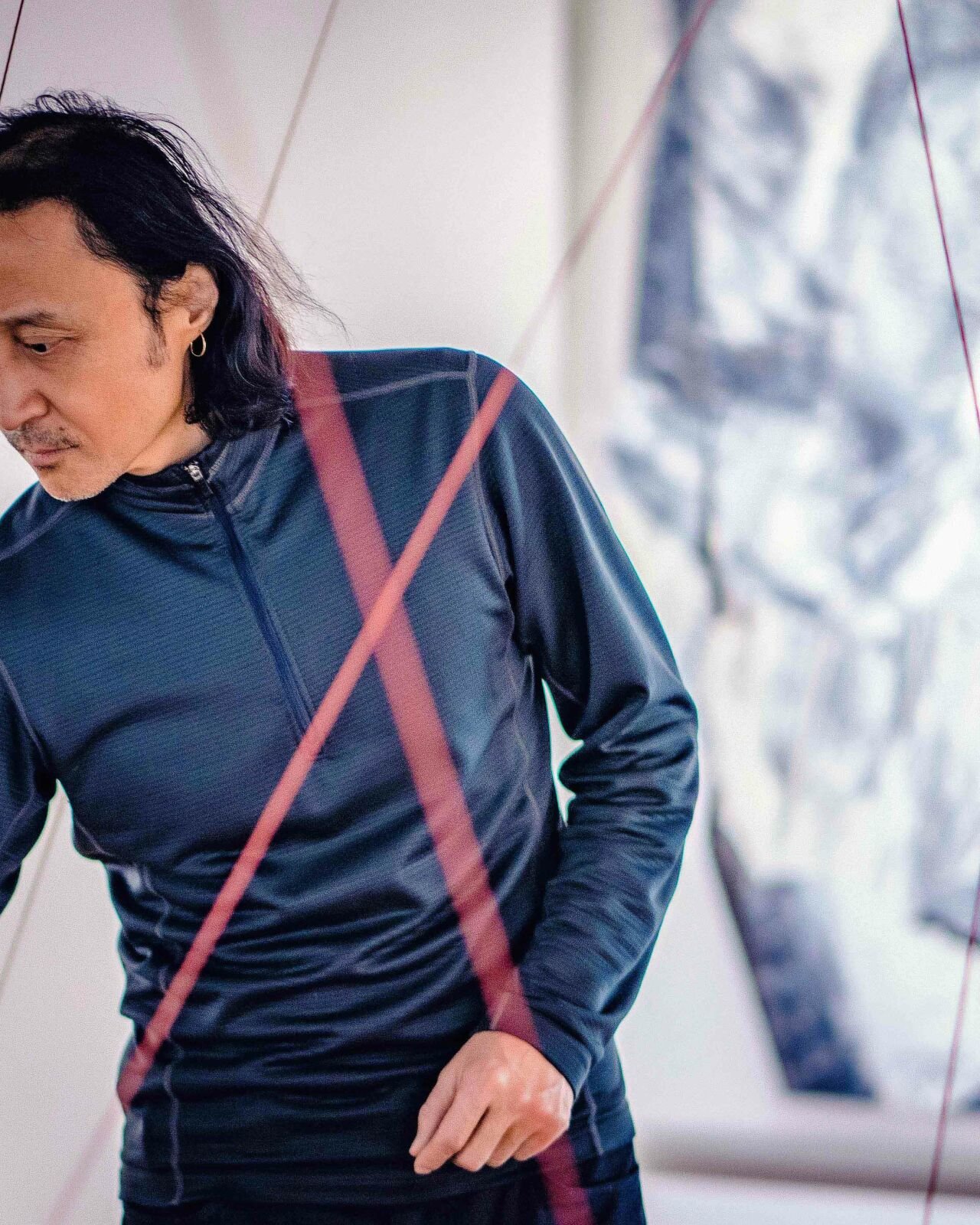 Born in 1961 in Shanghai, China, Zheng Chongbin first studied traditional Chinese ink painting in the Department of Traditional Chinese Painting of the Zhejiang Academy of Fine Arts (now China Academy of Fine Arts), before going on to study performance, imaging and installation art at the San Francisco Academy of Art as the first Chinese to win an international scholarship at the school.
Zheng Chongbin integrates traditional Chinese ink painting and Western abstract painting, exploring the diverse possibilities of contemporary ink painting, combining Eastern and Western painting techniques to transcend the border between traditional painting and new media. Through this process, Zheng Chongbin has become known in the contemporary ink arts industry for his distinctive monochromatic abstract paintings which combine ink mixed with white acrylic.
Zheng Chongbin has participated in the Shanghai Biennale and held a solo exhibition at the Shanghai Art Museum. His works are held in collections of the British Museum, the Metropolitan Museum, the Los Angeles County Art Museum and other significant international institutions. In 2020, as a representative of Asian artists, he was appointed by the Asian Art Museum in San Francisco to design a public art installation.