Agnes Denes' newest major work 'The Debate' (1969/2023) at The Platform section of The Armory Show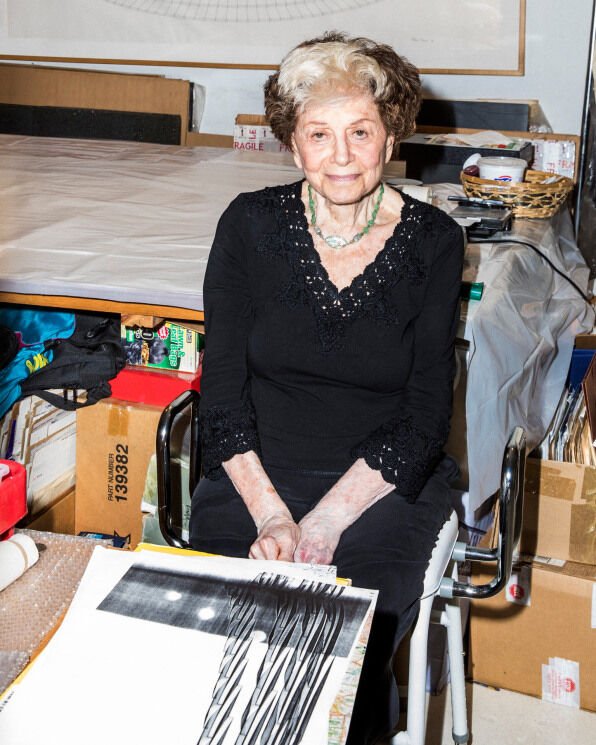 Leslie Tonkonow Artworks + Projects is extremely pleased to announce the inaugural exhibition of The Debate (1969/2023), the newest major work by Agnes Denes, presented in collaboration with Marc Selwyn Fine Art in the Platform section of THE ARMORY SHOW 2023.
From 1968 to 1970 Agnes Denes created a group of illuminated sculptural works in which she explored qualities of reflection, translucence, and transparency while also expressing the complex philosophical ideas that she has sustained throughout her long and distinguished career.
Prominent among these early experiments is The Debate (One Million BC – One Million AD) (1969) in which two miniature skeletal figures face each other in conversation. Seated inside a Plexiglas box, hand-mirrored by the artist and bathed in a rose-colored light, their images are reflected infinitely within the six sides of the cube-like container.
While the original sculpture measures 15-1/4 x 14 x 14 inches, Denes has always envisioned it with life-sized figures engaged in an endless debate that she philosophically summed up in three essential words: animale, rationale, mortale.
Now The Debate (1969/2023) is recreated by the ninety-two-year-old artist in the monumental size in which it had originally been conceived. Two life-sized human skeletons, created from thermoplastic using 3-D digital printing, are placed within a mirrored glass box measuring 89 x 60 x 60 inches, illuminated by LED lights.
The work will be exhibited for the first time at The Armory Show 2023 in the Platform section, curated by Eva Respini, the new Deputy Director and Director of Curatorial Programs at the Vancouver Art Gallery who, as the former Deputy Director and Chief Curator at the Institute of Contemporary Art, Boston, was curator and co-commissioner for the U.S. Pavilion's presentation of Simone Leigh at the 2022 Venice Biennale. Agnes Denes is internationally known as the leading pioneer of the environmental art movement. Since the 1960s, she has created works of art in a wide range of mediums that address cultural and social issues and the challenges of global survival through investigations of science, philosophy, linguistics, psychology, poetry, history, music, and, religion –– virtually all aspects of humanistic endeavor.
In 1968 she created Rice/Tree/Burial in Sullivan County, New York, acknowledged as the first site work with ecological concerns. Denes's iconic Wheatfield – A Confrontation (1982), has been called "astonishing … one of Land Art's great transgressive masterpieces." Tree Mountain–A Living Time Capsule, a monumental earthwork, reclamation project and the world's first man-made virgin forest, located in Ylojarvi, Finland, was dedicated by the President of Finland upon its completion in 1996 and is legally protected for the next four hundred years. The Living Pyramid, a monumental sculptural work comprised of earth, wood, and plants, commissioned in 2015 by Socrates Sculpture Park, Long Island, City, New York, was recreated in 2017 for Documenta 14 in Kassel, Germany, in 2022 at the Sakip Sabanci Museum in Istanbul, and is currently on view in Dear Earth: Art in a Time of Crisis at The Hayward Gallery, London (through September 3, 2023)
Denes has completed numerous public and private commissions in North and South America, Europe, Australia, and the Middle East, and has received many honors and awards. She holds honorary doctorates from Ripon College, Ripon, Wisconsin and Bucknell University, Lewisburg, Pennsylvania, and fellowships from the Studio for Creative Inquiry at Carnegie Mellon University and the Center for Advanced Visual Studies at M.I.T. She is the author of six books and is featured in numerous other publications on a wide range of subjects on art and the environment. Born in Hungary in 1931, Agnes Denes was raised in Sweden and educated there and in the US. She has participated in more than 700 solo and group exhibitions and her works are in the collections of important institutions throughout the world. A highly critically acclaimed survey of Denes's work, that included three newly commissioned sculptures, ran from October 2019 to March 2020 in at The Shed, New York's newest major cultural institution.
Works by the artist have most recently been seen in The Milk of Dreams, the main exhibition of the Biennale di Venezia 2022; Coded: Art Enters the Computer Age, the Los Angeles County Museum of Art; The Material Revolution, E-Werk Luckenwalde, Germany; and are currently on view in Adaptation: A ReConnected Earth, Museum of Contemporary Art and Design, Manila; Chaleur Humaine Triennale Art & Industrie, Frac Grand Large – Hauts-de-France, Dunkirk, France; and Dear Earth: Art in a Time of Crisis, The Hayward Gallery, London. Future exhibitions include Groundswell: Women of Land Art, Nasher Sculpture Center, Dallas, TX (September 23, 2023 – January 14, 2024); RE/SISTERS, Barbican Art Gallery, London (October 5, 2023 – January 14, 2024) Our Ecology: Toward a Planetary Living, Mori Art Museum, Tokyo (October 18, 2023 - March 31, 2024); and a solo presentation of the artist's work as a special feature of If the Berlin Wind Blows My Flag: Art and Internationalism Before the Fall of the Berlin Wall, celebrating the sixtieth anniversary of the DAAD residency program in Berlin (September 14, 2023 – January 14, 2024).
The Debate (1969/2023) was managed by UAP's team in New York and fabricated with the support of Art Makers which works with mid-career and established artists to create significant works for public display.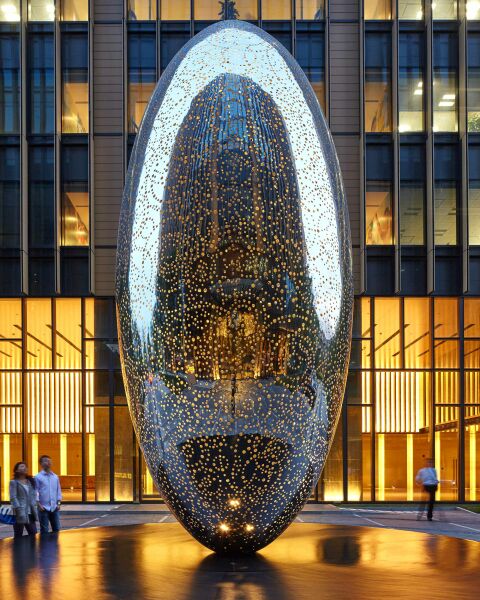 How UAP founders Daniel and Matthew Tobin and their team have been bringing artworks to life in major sculptural projects across the globe.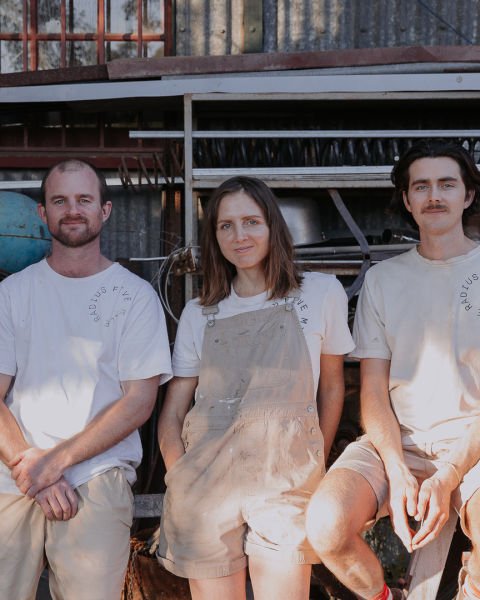 Living in a world where architecture has minimal impact on the environment through the application of appropriate design, materials and technologies while also ensuring ongoing benefits for future occupants in the form of comfort, wellbeing and energy efficiency has been the lifeblood of Brisbane-based architecture and design studio, Five Mile Radius.