Five Mile Radius
Living in a world where architecture has minimal impact on the environment through the application of appropriate design, materials and technologies while also ensuring ongoing benefits for future occupants in the form of comfort, wellbeing and energy efficiency has been the lifeblood of Brisbane-based architecture and design studio, Five Mile Radius.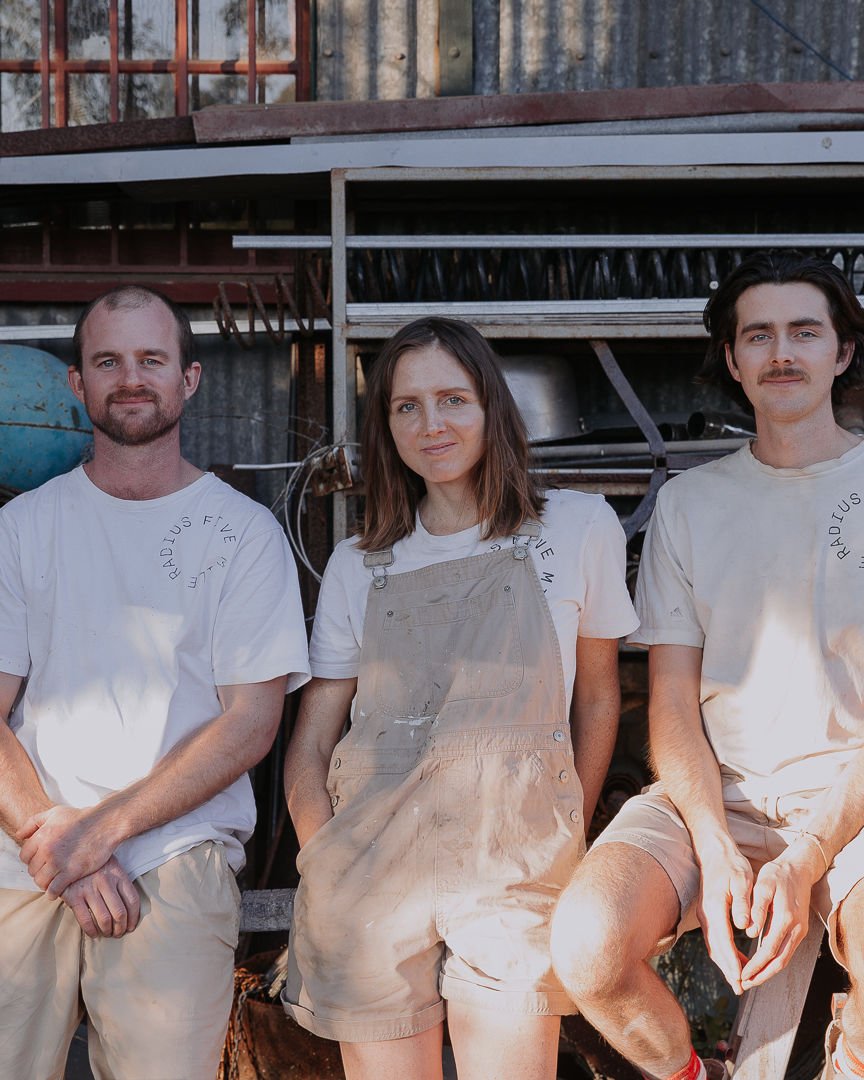 #Build With What You've Got
Back in 1987, the UN-commissioned The Brundtland Report 'Our Common Future' described sustainable development as 'development that meets the needs of the present without compromising the ability of future generations to meet their own needs'. More than three decades later, this call to action in harmonising prosperity with ecology continues to be relevant – especially in the context of the built environment and climate change.
Living in a world where architecture has minimal impact on the environment through the application of appropriate design, materials and technologies while also ensuring ongoing benefits for future occupants in the form of comfort, wellbeing and energy efficiency has been the lifeblood of Brisbane-based architecture and design studio, Five Mile Radius. The practice explores material futures in the Australian construction industry through architecture, interior, and product design. Their focus is the use of local materials in design, those which benefit surrounding ecologies, economies and cultures.
The team has been spending time at UAP Brisbane's workshop as they fabricate new products using cement waste and share their learning on responsible production and consumption as part of UAP's Project One Earth. We connected with the team's triumvirate Tom O'Shea, Hunter Eccleston and Founder Clare Kennedy to talk about their practice and why we need to build with what we got.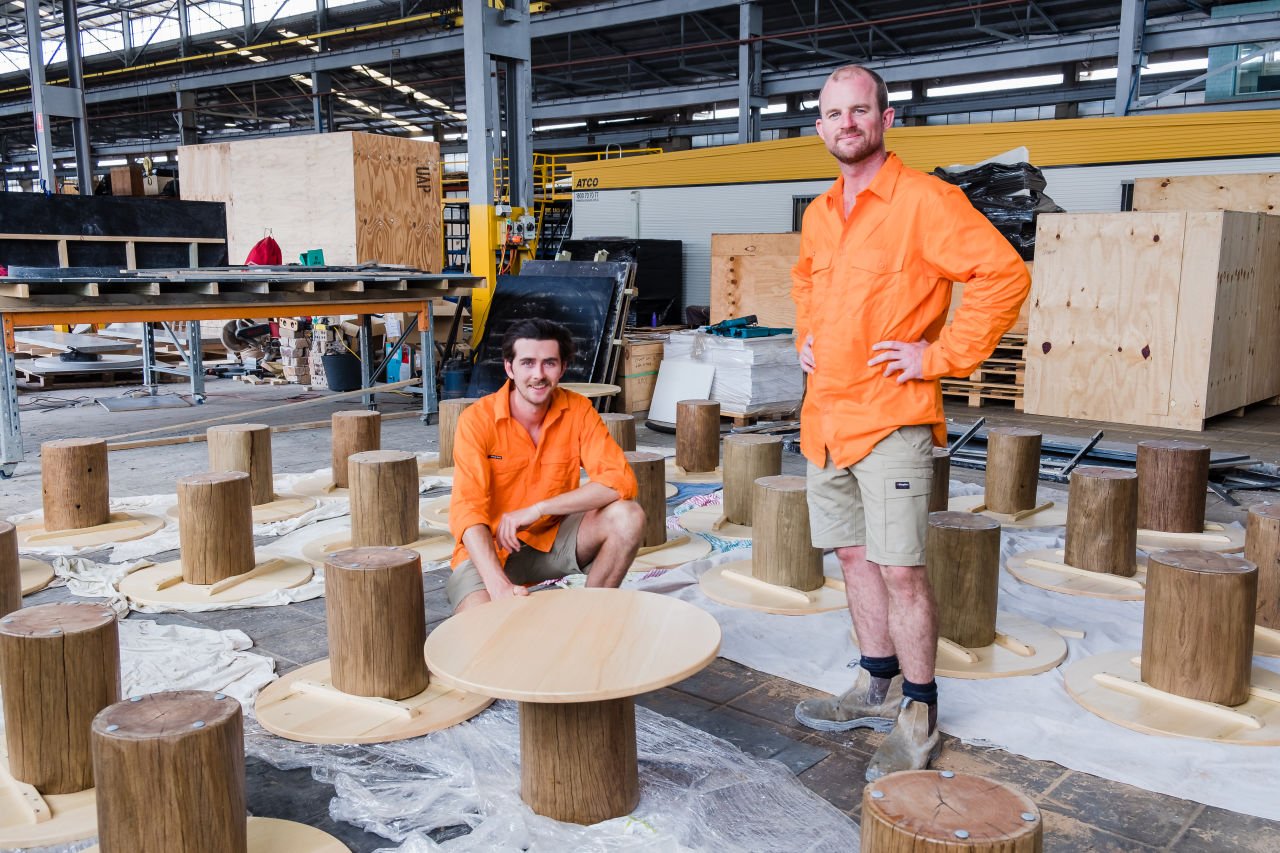 Photo Courtesy: Callie Marshall
Gilbert Guaring (GG): Can you tell us about Five Mile Radius and why do you do what you do?
Clare Kennedy (CK): Five Mile Radius is a material focused architecture studio looking at the sustainable use of local materials in construction. We are interested in creating meaningful connections between a place, a community, and a building through considered material selection. We were founded in 2016 and have looked in-depth at building with local earth, timber, fibres and more recently waste materials. The studio has a multi-pronged approach, operating as architects, material manufactures, and educators all centred on a theme of going local.
GG: Can you enlighten us with your vision or mission?
CK: The mission is to raise awareness on the importance of using local materials in construction. All the work we do operates to widen a dialogue about material choices for our design community. Projects are seen as case studies in appropriate ways to build and vehicles to raise awareness. Our motto – Build with what you've got.
GG: How do you work as a team? Tell us more about your creative process.
Tom O'Shea (TO): When we are in our sweet spot, our creative process is fast, sometimes frustrating but highly collaborative. We progress ideas through testing and let the physical outcomes speak for themselves. In a way, any tensions can create a more finely resolved outcome. We use making to move forward past barriers and discover new opportunities.
As a studio, we are split into different areas of expertise and bounce ideas around to gather each of our different perspectives. Usually, there is a synthesis that makes everybody happy. Throughout the process, we all work to check the idea against our studio's ethos. A design solution might work brilliantly, but does it say anything, or achieve anything, that speaks to our broader goal? While this can create difficulties, we see this ethos driven design as the new industry standard.
GG: How has your practice changed over time?
CK: Over the years, we are learning to persevere with ideas until they are refined. Initially, we experimented widely with many materials all at once, and much of our work was theoretical or speculative. We have since learnt the value of proper R&D by focusing on one material, waste concrete at this time, and we are now very keen to apply that same level of rigour to many materials previously studied.
The format of the studio is also always evolving. Initially, we were inspired by international practices such as ASSEMBLE in the UK, where fourteen young architects founded a non-hierarchical studio after graduating from university. We have worked over the years to continually challenge the traditional hierarchy of an architecture studio, forming organisations, allowing students into the practice, taking on international volunteer projects and trying to find ways to operate freely and collaboratively.
GG: What type of projects do you all enjoy doing?
TO: I like the rush of teamwork, particularly when we are ticking all our design boxes, quality, ethos, and beauty. My favourite projects are designed Builds projects which we physically install on work on a site. We all take on different roles and, in this environment, you can be leading one minute, and following the next. It is about knowing momentum when you see it or knowing a good idea when you see it and getting in behind to make it happen. I like the physical exertion that comes with making things, and there is also a mental exertion, where ideas and solutions need to come quickly.
GG: What is your favourite architectural project?
HUNTER ECCLESTON (HE): Richard Leplastirer Lovett Bay House.
Rick's house epitomises how architecture should be. It's in balance with its surroundings and the bare minimum needed to protect you from the elements. A place that lets life flourish instead of containing it.. It is a physical example of Rick's golden ethos … Live like you're camping.
GG: Describe a real-life situation that has inspired you?
HE: Working with our concrete supplier as a concrete pumper last year, I was witnessing firsthand the excessive amount of concrete being wasted daily. I was seeing a river of virgin concrete being poured onto the ground, or into a skip bin multiple times a day. It is moments like these that fire you up and with that fire comes inspiration. I was inspired to make a difference by continuing developing our product' waste terrazzo' and physically being able to save so much of this waste material.
GG: How do you seek for new opportunities?
CK: Often, the best new opportunities arise organically. Some of our favourite work has been born of relationships with material suppliers where we have been curious to learn what they do. Through these conversations, we learn about efficiencies and issues in production, and this ultimately sparks mutually beneficial projects.
We have had success partnering with universities and curating subjects to help explore issues. Equally, arts grants are great to explore. We do have a pretty big backlog of ideas we would like to realise. It is just about finding the right partner or project to pair them with.
GG: Tell us about your experience spending time at UAP?
HE: It is unreal. Being able to work side by side with both a well-oiled manufacturing team and a team of brilliant designers. It is an emulation of Five Mile's dream – a place for designers and makers to be working side by side.
We are learning a lot about our production efficiencies through observations as well as getting much-needed guidance as we grow. It is safe to say that we could not have completed our most recent jobs without UAP.
GG: What projects are you working on now?
HE: We are working on a couple of unique little architectural projects. One is looking at ideas of suburban occupation, testing how reconfiguring the materials used in an unloved little housing commission home can recreate the freedom of camping in a suburban neighbourhood. We are also working with Northey Street City Farm on a couple of small infrastructure interventions that explore recycled materials. We like these small projects to have a significant impact on their broader site and to talk about how the architecture can be used to repair and restore a place.
We are also developing our product arm quickly, thanks to the generous extra space provided by UAP, and we are mainly focusing on waste terrazzo at present and looking forward to adding in other materials.
GG: Lastly, any advice to young architects, designers, and creatives?
HE: Particularly to young architects, some advice would be to question what exactly it is you are doing. Where in the chain of production you are sitting and how you can make a difference. Can you be an architect without making architecture? Using this as an ethos, question the amount of architecture that is needed. If there is going to be any change in the profession, it will need to be driven by the younger generation coming through. Act on it.
CK : To add to Hunter's point, if you're passionate about one particular issue or aspect of the profession, think broadly about how you might want to structure your practice to pursue it. A huge motivator in beginning Five Mile was to provide an alternative picture of what architectural practice could look like…. take an entrepreneurial approach, think about advocacy pathways and leverage new forms of media and public engagement to open doors.
TO : And think of your profession as part of a broader system. Be a good listener. That means listening to people – peers, elders, local people, clients, other professionals but also to other things, like the climate, the land, economics and history. You'll need to absorb a lot of info, prioritise and then make compromises but your impact will be so much more valuable and valued if you do.
Interview by Gilbert Guaring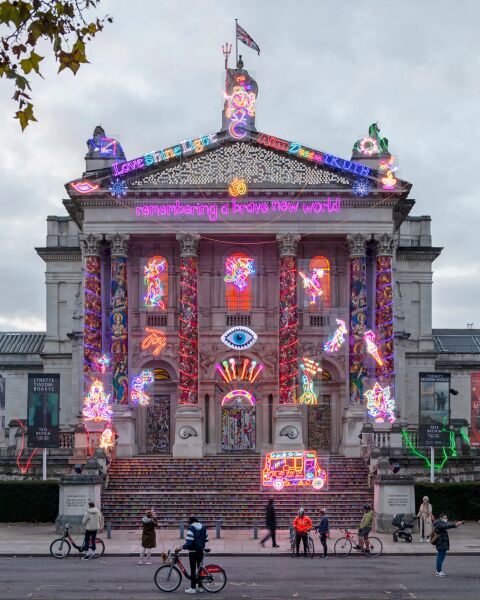 To celebrate the resounding power and meaning of public art, the art-and-design fabrication company UAP has released its annual list of the year's best public art.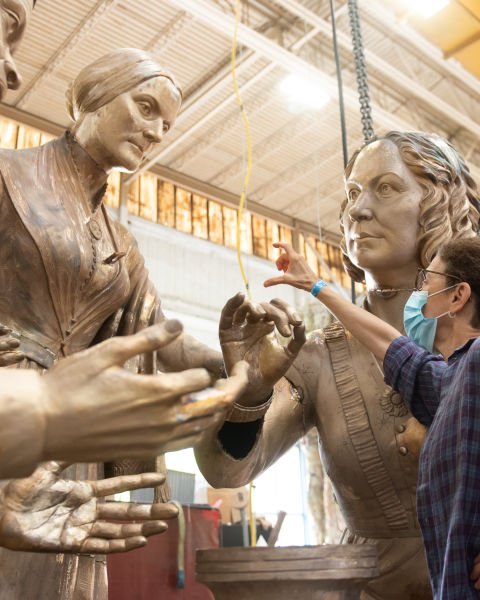 Central Park will soon unveil its first sculpture depicting nonfictional female figures. "The fact that nobody even noticed that women were missing in Central Park — what does that say about the invisibility of women?"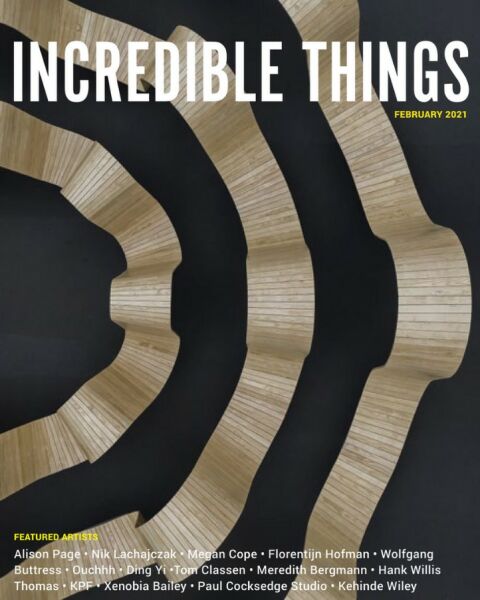 Looking back at some the incredible things we have delivered recently in Australia, China, the United States and the Middle East.