Goodjal ba Ngoonii Koorndaam
Noongar artist Jarni McGuire's work for Brookfield Place's One the Esplanade in Perth illuminates cultural heritage that speaks to place, coming together, and celebration.
We're excited to share with you stunning new artwork for Brookfield Properties' new development, One The Esplanade. The culmination of three years of planning, problem-solving and perseverance in close collaboration with First Nations artist Jarni McGuire and Apparatus

A newcomer to the world of public art, we welcome to the fold Jarni McGuire, whose artwork "Goodjal ba Ngoonii Koorndaam" is a striking contemporary artwork and a personal response to the Whadjuk Noongar Two Brother's Dreaming story from kura kura (long time ago).

One The Esplanade is a sophisticated workplace tower at Elizabeth Quay developed by Brookfield Properties, designed by Hassell, and built by Multiplex for Chevron Australia.

Central to the conceptualisation of the artworks is the Chevron Whadjuk Working Group, who provided guidance on cultural protocols.

The curatorial brief was derived from their advice: "The Artwork should embody the idea of energy; the energy of people living and working together, the energy and vibrations of Country." We think the artworks do just this.
Big thanks and congratulations to the wonderful team involved. Many hands.

Learn more about the project here.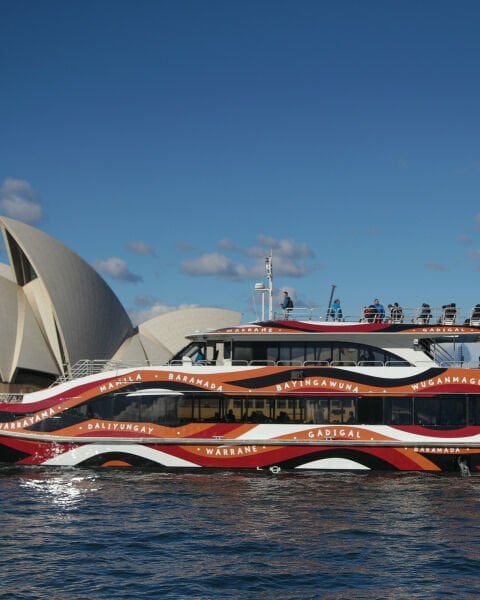 New South Wales First Nations artist Warwick Keen has just completed the biggest artwork of his life and his canvas is a Sydney Harbour ferry.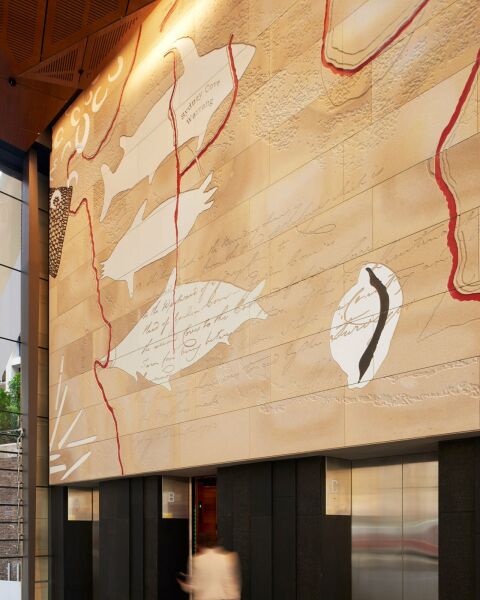 Public art is transforming the built environment into more activated, inclusive and beautiful spaces—and while the price tag can put a hole in developers' budgets, there are some who are realising its true value.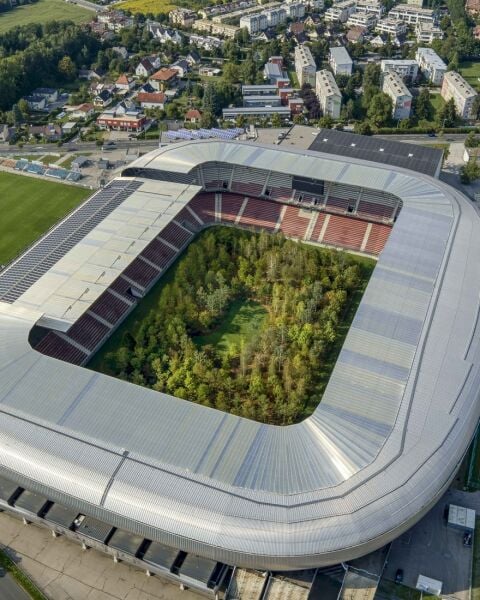 From Times Square in New York to the Parisian gardens of Petit Palais, artists summoned international attention in 2019 through fresh public artworks. The most incisive sculptures, penetrating light installations, and eye-opening murals spurred meaningful discussions around identity, politics, climate change, and community, while, at times, inspiring awe as well.