BHARTI KHER'S ANCESTOR AT DORIS C. FREEDMAN PLAZA, CENTRAL PARK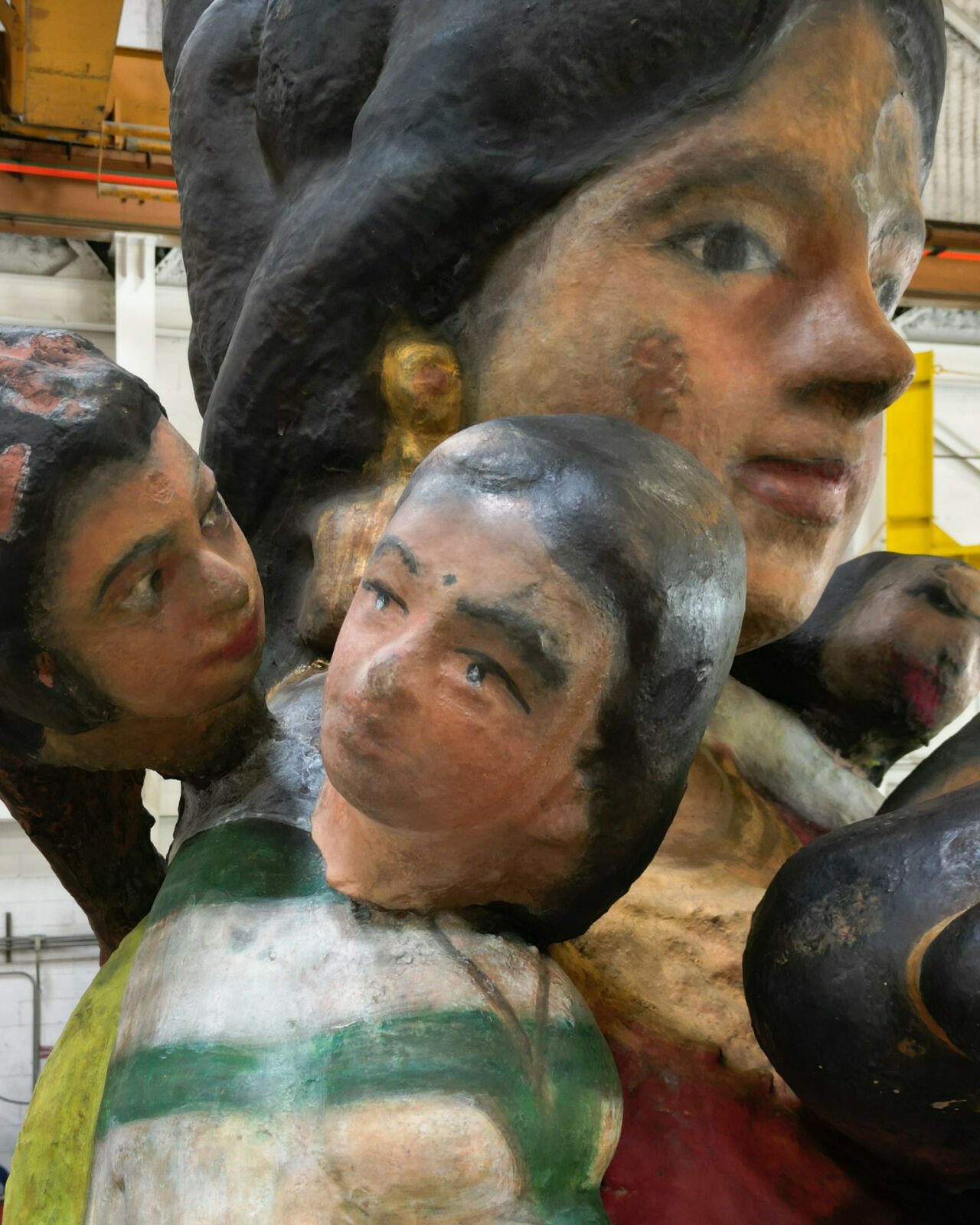 Bharti Kher's impressive new sculpture, Ancestor, is exactly the kind of monument we need in the 21st century. It is a deeply personal expression of hybridity and global identity that invites a dialogue about the importance of honouring our ancestors and fostering cultural exchange. - Daniel S. Palmer, Public Art Fund Adjunct Curator
I invite viewers to leave their wishes, dreams, and prayers with Ancestor; and to pass on their wisdom of living and love to the next generation. She is the keeper of all memories and time. A vessel for you to travel into the future, a guide to search and honor our past histories, and a companion–right here, right now–in New York City. - Bharti Kher
Bharti Kher: Ancestor is on view from September 8, 2022 through August 27, 2023 at Doris C. Freedman Plaza, Central Park. To learn more about the exhibition, visit the Public Art Fund website.
In-process image of 'Ancestor' by Bharti Kher, 2022 Photo by Chris Roque Courtesy of the artist, UAP, Chris Roque, Public Art Fund.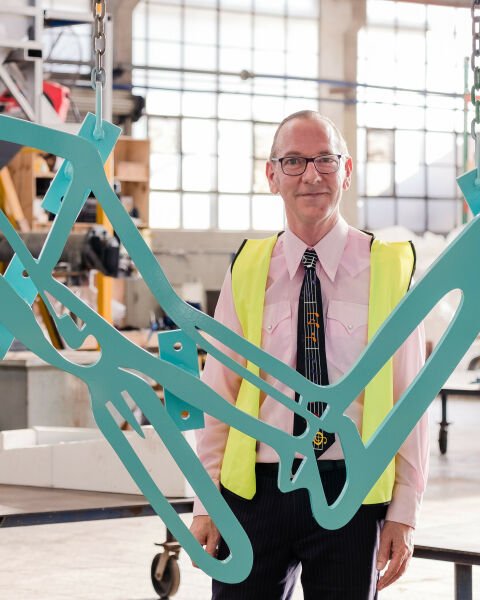 With a creative practice that explores language and pop culture through paintings, drawings, light works, installations, and musical performances, Melbourne-based artist Jon Campbell's 2021 public art installation Backyard represents a stylised pop version of his childhood backyard in the western suburbs of Melbourne.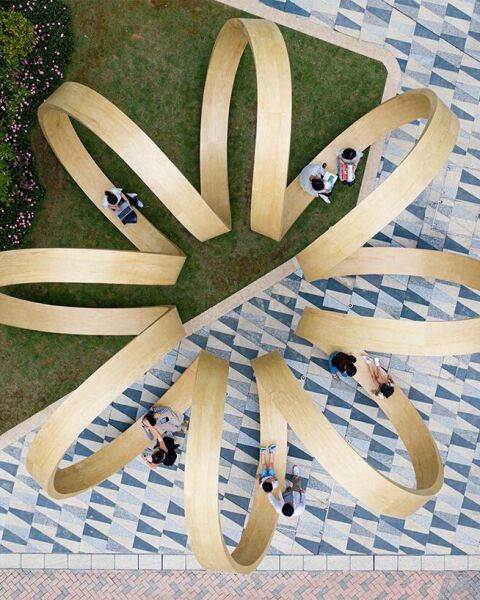 Paul Cocksedge Studio has teamed up with Sino Group to reveal a new piece of public art dubbed 'Time Loop' settling at the entrance of Yue Man Square in Hong Kong.