First Nations artwork honouring the eel launched in Parramatta Square
Created by Kamilaroi artist, Reko Rennie, the 7.5-metre tall sculpture depicts two eels rising from the ground and crossing each other as they play.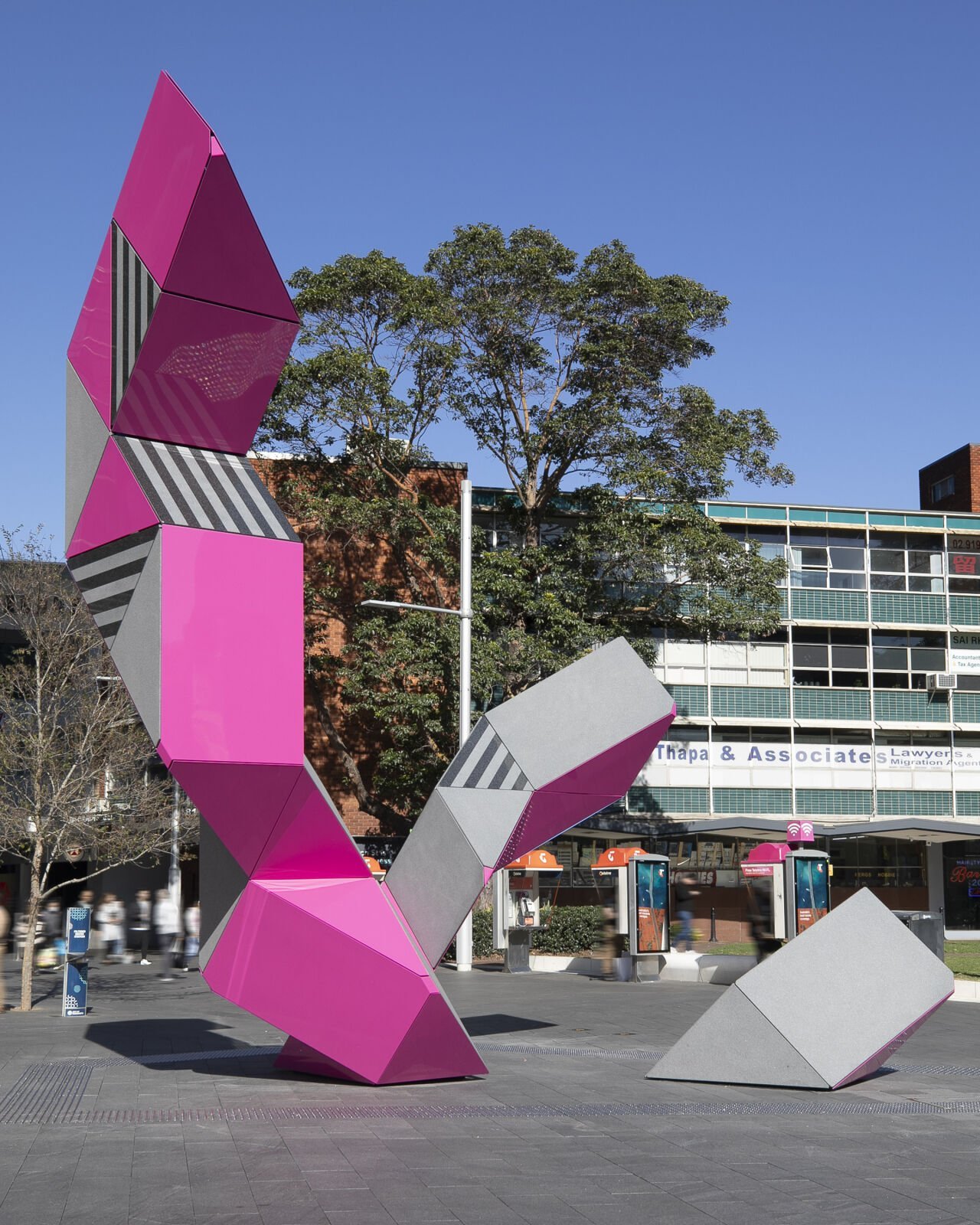 Reko Rennie is an artist who uses various contemporary media forms to explore his Aboriginal identity. His work aims to spark conversations around Indigenous culture and identity in urban contexts. Rennie draws inspiration from his life experiences, blending Kamilaroi heritage symbols with graffiti elements. His art challenges conventional notions of Aboriginal identity by merging traditional diamond-shaped designs, hand-drawn symbols, and repetitive patterns.
A new public artwork called "Where Eels Lie Down" was officially unveiled recently in Parramatta. The artwork, created by Kamilaroi artist Reko Rennie, pays tribute to the history of eels in the area. The sculpture is 7.5 metres tall and features two eels playing as they cross over each other. The artwork is made up of grey granite stone and hot pink aluminium panels and will impress visitors with its dramatic scale.
Quick Stats
The artwork features a total of 33 square metres of granite panels, weighing 4 tonnes and an additional 33 square metres of aluminium panels, weighing 550kg in total.
The artwork was fabricated by Urban Art Projects (UAP) in its Brisbane workshop.
In order to transport and install the artwork, it was built in modules with the largest completed module weighing 2500kg.
More than 20 people worked to design, fabricate and install the artwork over an 18-month period. This included boilermakers, fabricators, painters, stonemasons, project managers, designers and engineers.
More than 5000 hours to create, transport and build the artwork in Parramatta Square.
"The name of our beautiful city, Parramatta, is derived from the Dharug word Barramada meaning 'where eels lie down'. This incredible public artwork is a celebration of the significant history of Aboriginal culture here and Dharug connection to the eel and Parramatta River," City of Parramatta Lord Mayor Cr Sameer Pandey said.
"This sculpture serves as a reminder to everyone who passes through Parramatta Square of our City's rich and diverse history and our bright future."
The sculpture will glow at night with the eels lit up in blue light.
"I feel honoured to have been given this significant opportunity to create work on Dharug Country - a work that pays homage to both the historical and present-day use of the Burramattagal," Reko Rennie said.
"I hope it becomes a marker for the City of Parramatta as a place where people can come together and share stories and experiences."
One of the chosen artworks for the $2.7 billion Parramatta Square precinct is Where Eels Lie Down. After a competitive worldwide selection process, an independent panel selected it from among 110 submissions, including entries from international artists hailing from the US, Japan, and Spain.
For more information, visit The City of Parramatta website.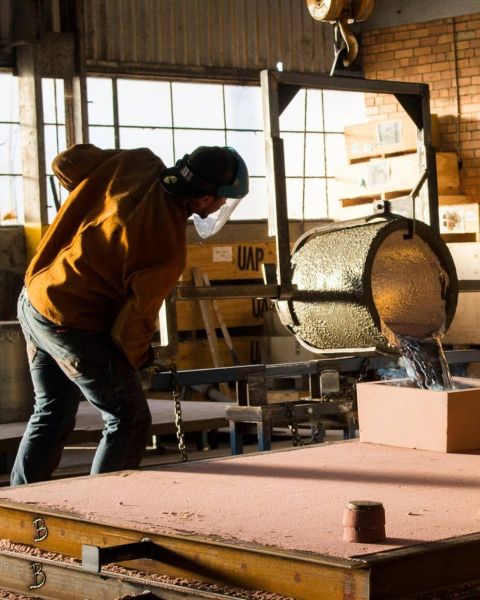 Since our founding in 1993, we've worked to create a place for emerging and established creatives to develop ideas, investigate materiality, deliver projects, and extend their practice.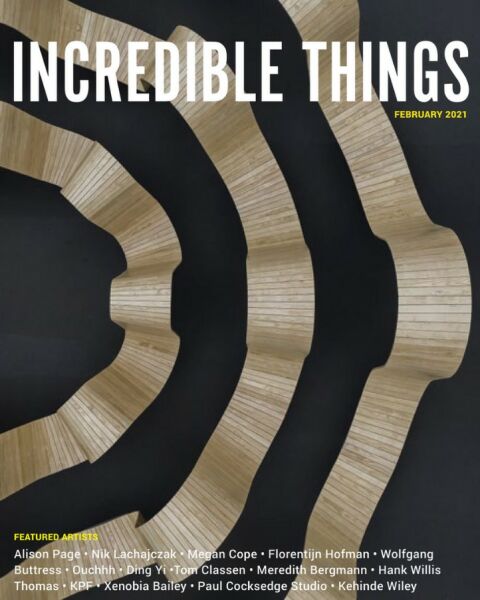 Looking back at some the incredible things we have delivered recently in Australia, China, the United States and the Middle East.