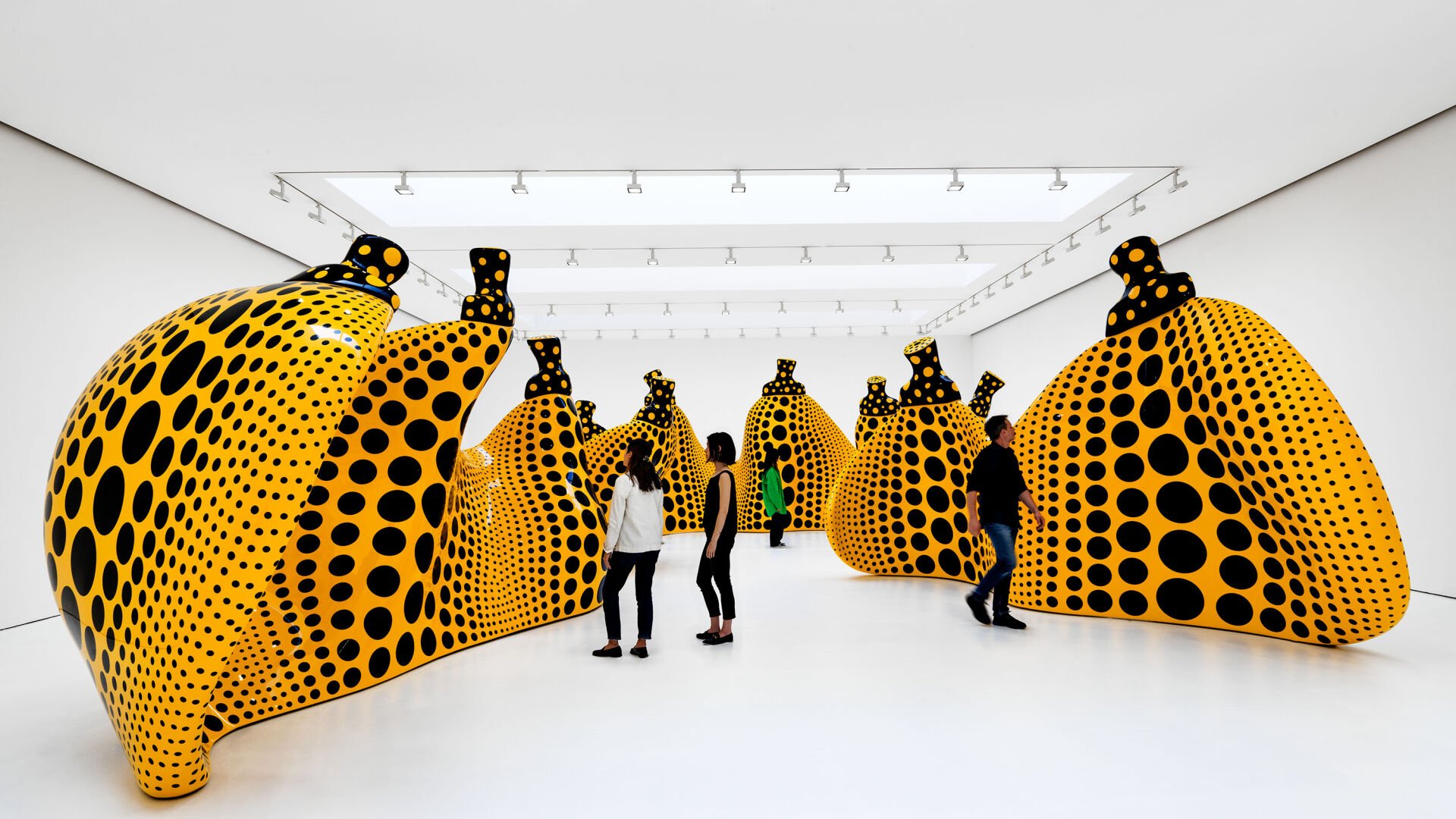 #Aspiring to Pumpkin's Love, the Love in My Heart
纽约,美国
One of the most influential artists of the twentieth and twenty-first centuries, Yayoi Kusama occupies a unique position within recent art history. Since her early assimilation of pop art and minimalism in the 1960s, she has created a highly personal oeuvre that resonates with a global audience. Distinctly recognizable, her works frequently deploy repetitive elements—such as dots—to evoke both microscopic and macroscopic universes.
As part of this monumental exhibition, three massive painted bronze undulating pumpkin sculptures were presented, each titled 'Aspiring to Pumpkin's Love, the Love in My Heart', debuting a new form that transfigures the organic pumpkin shapes Kusama has reimagined over several decades. These wall-like structures situate viewers in a space that envelops them in her characteristic polka dots.
'Yayoi Kusama: I Spend Each Day Embracing Flowers' the latest exhibition at David Zwirner in New York City features new paintings, new sculptures elaborating on her signature motifs of pumpkins and flowers, and a new Infinity Mirror Room.
I love pumpkins because of their humorous form, warm feeling, and a human-like quality and form. My desire to create works of pumpkins still continues. I have enthusiasm as if I were still a child.

Yayoi Kusama
Image credit: Yayoi Kusama, Aspiring to Pumpkin's Love, the Love in My Heart, 2023, installation views © YAYOI KUSAMA. Courtesy of David Zwirner
艺术品名
Aspiring to Pumpkin's Love, the Love in My Heart
项目
Aspiring to Pumpkin's Love, the Love in My Heart