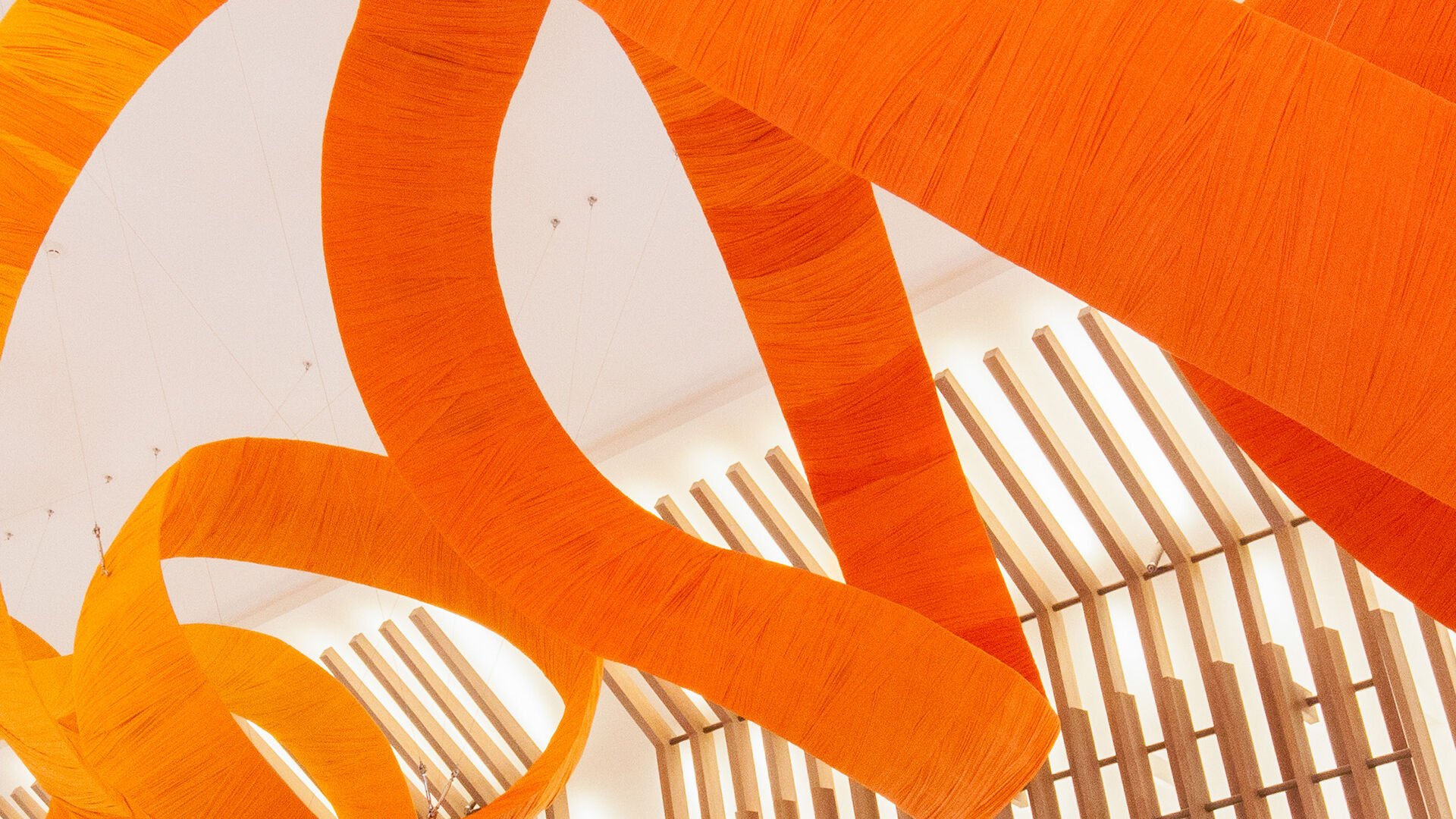 PMDL Architecture + Design
PMDL Architecture + Design collaborated with UAP on the design, fabrication and installation of a suspended sculpture for the atrium of T-Galleria by DFS in Siem Reap, Cambodia. Titled Luminous Ribbon the 18 metre long sculpture is comprised of a twisting aluminium framework, wrapped in layers of custom dyed fabric in colours inspired by ceremonial robes. The suspended work hovers in the atrium of a large retail centre, visible to visitors from different levels within the complex.
The curling, flowing path of this work suggests the journey to enlightenment and self-liberation. Inspired by the Khmer word meaning 'brilliance', the golden hues symbolise happiness, emotional strength and rejuvenation of spirit.
创意者
PMDL Architecture + Design
项目
T-Galleria Atrium Sculpture