Matthew Couper
Exploring Sculpture and Artistic Growth with Matthew Couper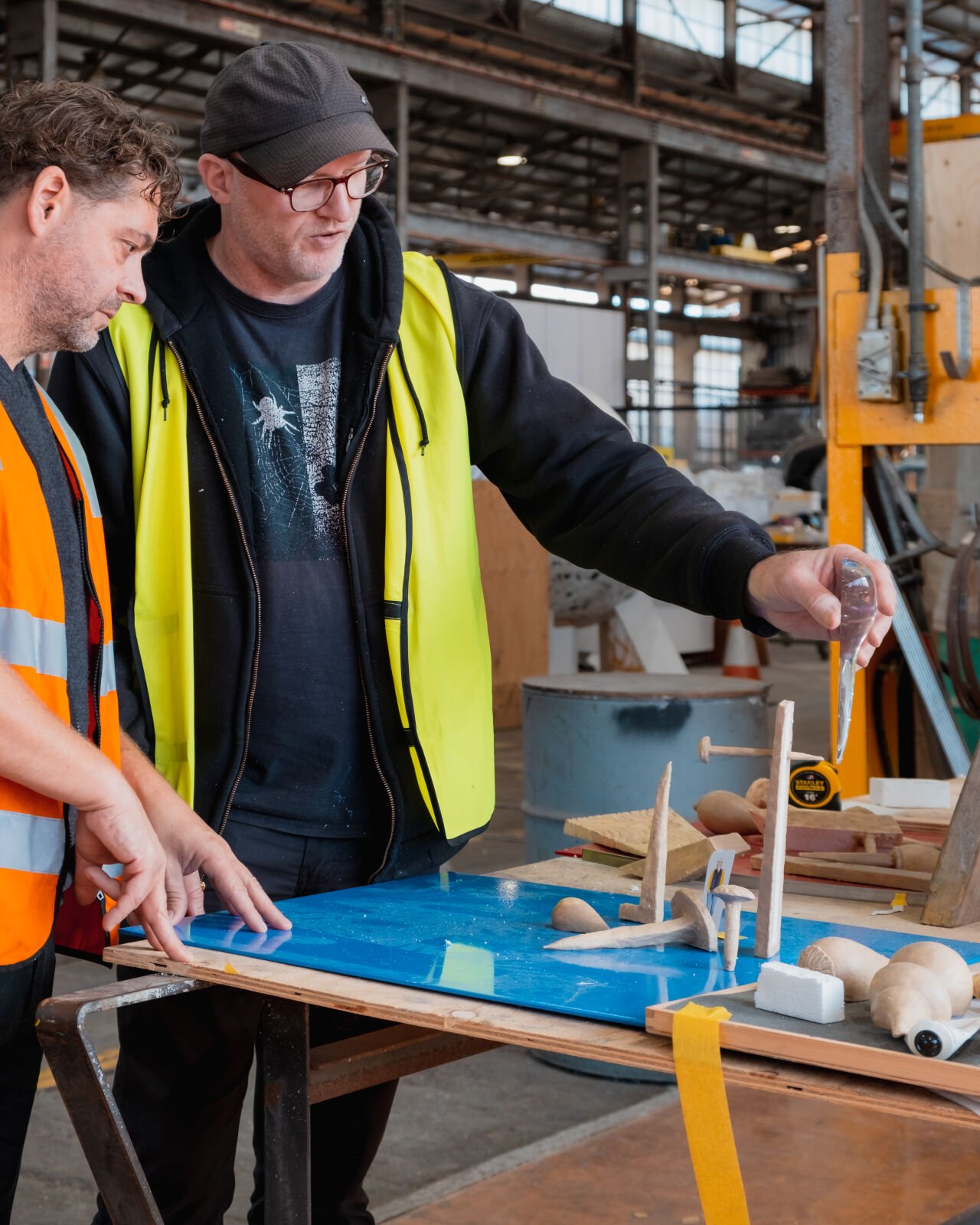 Matthew Couper is an artist originally from Aotearoa/New Zealand, now based in the USA. With a twenty-five-year career, his art delves into various Western Art History practices, including the early Italian Renaissance and Spanish and Mexican Baroque. Couper incorporates figuration and anachronistic tropes in his work, aiming to connect isolated events related to water issues, restrictions, and shortages. He seeks to create artwork that feels familiar, drawing on the perspective of art history to evoke the notion of history repeating itself.
UAP Principal Daniel Clifford had the opportunity to speak with Couper, who recently completed a residency at our workshop in Brisbane. This artist, predominantly a painter, embarked on a journey of exploring sculpture and pushing the boundaries of their artistic practice. Let's dive into the insights and reflections they shared.
Daniel Clifford (DC) What motivated you to delve into sculpture alongside painting?
Matthew Couper (MC) I've always had ongoing sculptures using wood or cardboard maquettes in my studio. They serve as dimensional versions of my paintings, helping me uncover any elements I may have missed. A curious dynamic between the logical nature of sculpture and the illogical realm of painting intrigues me.
(DC) Did you set any specific goals for the residency, and were they achieved?
(MC) I intentionally came into the residency without specific aims or directives. Instead, I wanted to embrace the available materials and tap into the expertise of the curators, principals, and skilled craftspeople at UAP. I had recently completed a small mixed-media sculpture, so I felt it was resolved enough. I aimed to try new ideas and keep things open for experimentation, accepting successes and failures. It was a fruitful experience, particularly in determining production possibilities through conversations with pattern makers, casting experts, and designers.
(DC) How did you find the transition from working on a 2D plane to creating 3D objects?
(MC) It was challenging to detach certain forms from my paintings and isolate them. The magic lies in the conflation of forms on a 2D surface. However, in the end, it was necessary. Having those physical elements laid out on a table allowed for new combinations and possibilities that I may have yet to consider in my paintings.
(DC) How did the presence of makers and craftspeople influence your work during the residency?
(MC) Their influence was profound. Even the briefest conversations illuminated their deep understanding of systems and processes. They shaped my thinking about object generation, which was invaluable. The UAP team was generous with their time, forthright in their guidance, and created a wonderful environment to work in.
(DC) Did your work undergo significant changes during the residency, and how did the residency contribute to this transformation?
(MC) The full transformation is yet to be seen. While the sculptural process is more collaborative and structured than painting, I prefer to assess things once the physical object is complete. Constant critique during the process can interfere with the freedom of creating art. Similar to tearing up a canvas, the ability to melt down bronze allows for exploring different possibilities.
(DC) Share some memorable moments from your residency experience.
(MC) Witnessing the majestic stainless steel pouring and observing the robots shaping polystyrene blocks were visually captivating moments. However, the small interactions with the UAP employees stood out the most. Their interest, honest comments, practical suggestions, and insights from patternmakers and designers meant the world to me as an artist.
(DC) How does being based in Las Vegas inform your artistic practice?
(MC) Las Vegas offers a unique perspective with its nuanced nature amidst the city's bombastic reputation. It has taught me about survival and resilience. The rough and tough environment mirrors the desert's essence. It has influenced my artistic process and how I approach my work. I noticed a similar impact in the artwork created by my fellow artists in this city.
(DC) What's the most effective advice you've received and learned from?
(MC) Keep it simple, although it's often challenging advice to follow.
(DC) What are your future plans as an artist, and how will the residency influence your trajectory?
(MC) My plans remain to keep creating work, exhibiting, and travelling. I'm excited to integrate some components from the sculptures I created at UAP into upcoming exhibitions in the next couple of years. The scale has also been on my mind; these forms have the potential to work in groups of different sizes and scales. It may take some time to explore the possibilities thoroughly.
The residency at UAP has been an excellent experience for Couper, fostering knowledge-sharing with our workshop team. Valuable insights, connections, and opportunities were exchanged during this time. It has sparked experimentation, pushing the boundaries of his artistic journey. We eagerly look forward to witnessing Couper's future endeavours and creations as he continues to reach new heights.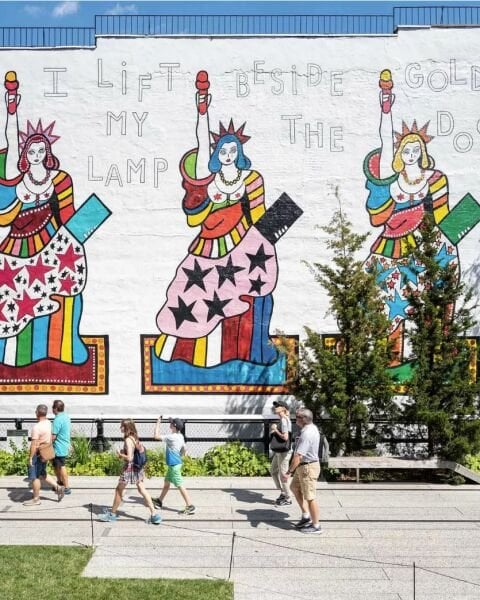 Delivered in partnership with Artsy, we are thrilled to share this year's contributing curators.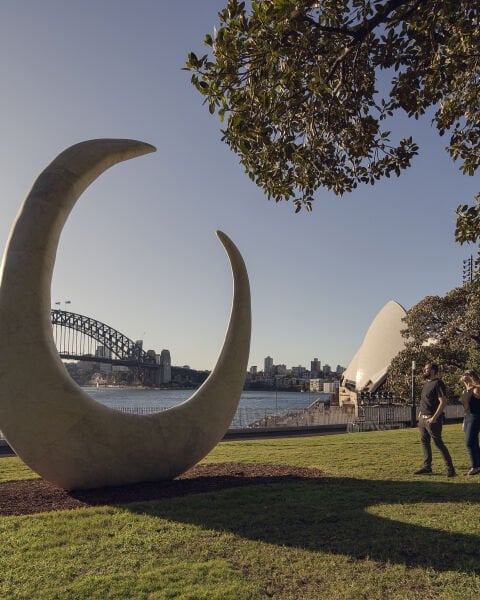 'bara' forms part of the Eora Journey, a public art program for the City of Sydney that recognises and celebrates the living cultures of Aboriginal and Torres Strait Islander communities.