Stories from our Team
Every one of us has endured to some degree during this pandemic. Many of us at the Rock Tavern shop has struggled through the contraction of the virus and prevailed.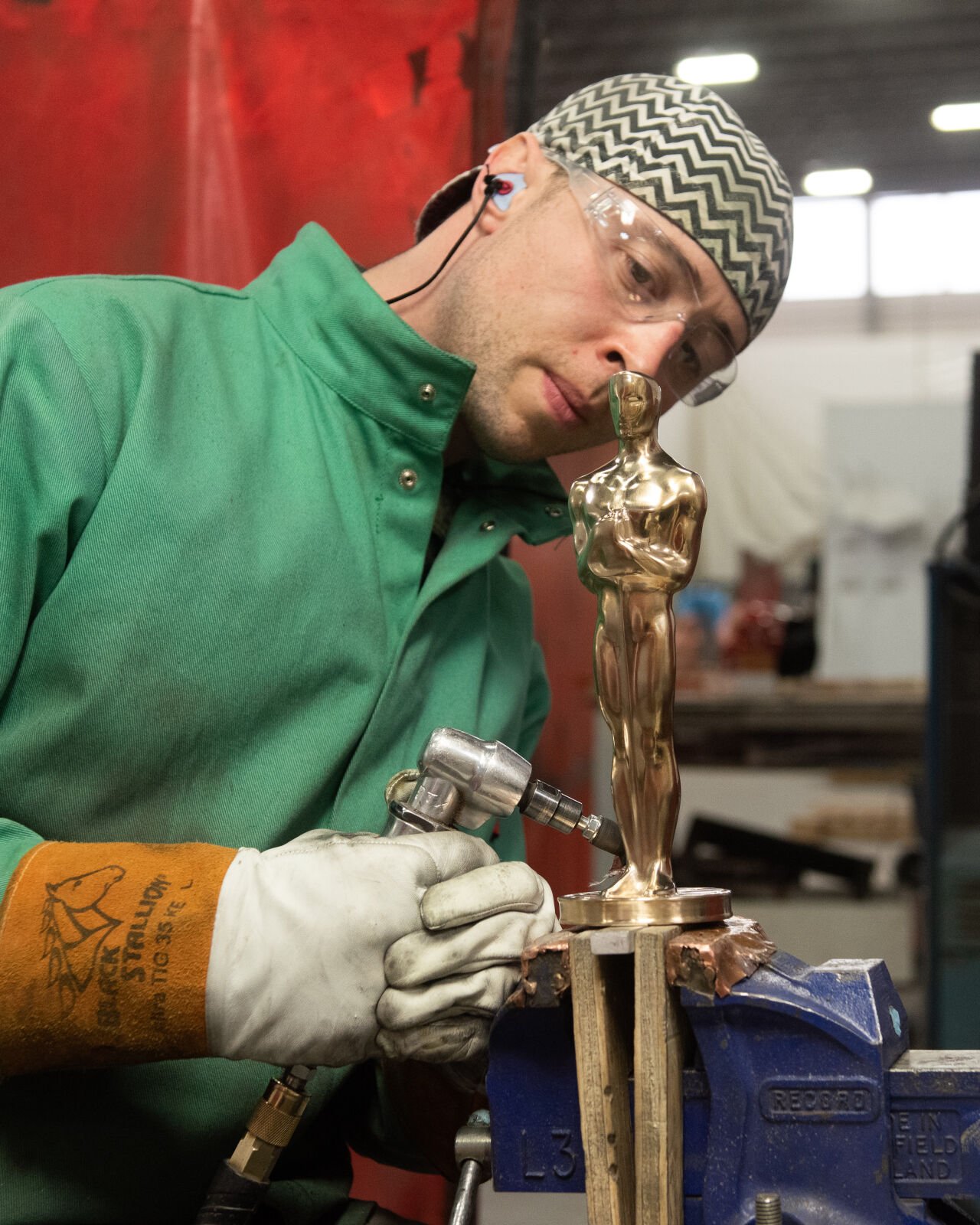 #Finding the Soul of Public Art in the 21st century: Sculptures of Hope
Every one of us has endured to some degree during this pandemic. Many of us at the Rock Tavern shop has struggled through the contraction of the virus and prevailed. A good friend, who I truly respect as a shop leader at Rock Tavern, got infected of Covid-19, was hospitalized for weeks with pneumonia and came so close to that precipice to have me constantly praying for his survival and continued presence as a light in our lives. I send him healing light in his recovery every time he comes into my thoughts, and I invite you all to send him some of that in his time of need. Nevertheless, we have managed to continue creating these massive sculptures as a team amongst this world in turmoil. The dedication of this team is downright admirable. For me, returning after the pandemic shutdown to that good work in the creation of form on the shop floor of UAP Rock Tavern was a north star. I was beginning to get lost in the north woods, boiling maple sap, day in and day out, when I got the call from my supervisor to return to work. It was a relief to work again. There is a guiding simplicity that the craft provides. The sculptural form does not take loved ones away, the form does not agitate and drive fear into the hearts of your people, and it does not forsake you, cold and lost in the wilderness. It is always there, impartial, immaculate and pure. I worship at the golden calf. It is not a god; it is all things seen, held, touched and sacred in this physical world.
The monumental public sculpture has always been the altar at which we have worshipped. Whether it is a temple building or the Virgin Mary to the Hindu deities, giving form to spirit is a phenomenon that has always had absolute power over the hearts of humans. For the most part, our work as a company is to give form to the ideas of the people, of the artist who imagined and put forth these works, born out of their experiences of this physical and spiritual world. The power to move not only great weights of material but also the imagination of those who experience it is an objective that I am proud to be a part of.
I believe that something so beautiful and grand as a monumental sculpture can inspire hope in the hearts of those who experience it. Seeing the wheel churn on and continuing to produce these vessels of light despite these days on dark waters must bring a sense of agency and power over adversity for the species! How could the human spirit not prevail on other fronts if it can continue its power to manifest in such an epic and beautiful way during these difficult and seemingly inactive times?
Our ability to connect as a crew to realize this objective in the face of hardship is one of the most incredible things in my world. It is the stuff of my life and the thing that has always brought me the most joy. I hope that our work here at UAP symbolizes that out in the world and to one another and that these highest hopes are at least mostly true. I can come to work each day and give it all that I have got because I know at the end of the day, despite our squabbling and mucking about, we have each other's backs.
This feature story was written by Ivan Goodman, Finisher at our workshop in Rock Tavern, New York
Image credits: Chris Roque, Oscar Statuette ©A.M.P.A.S. ®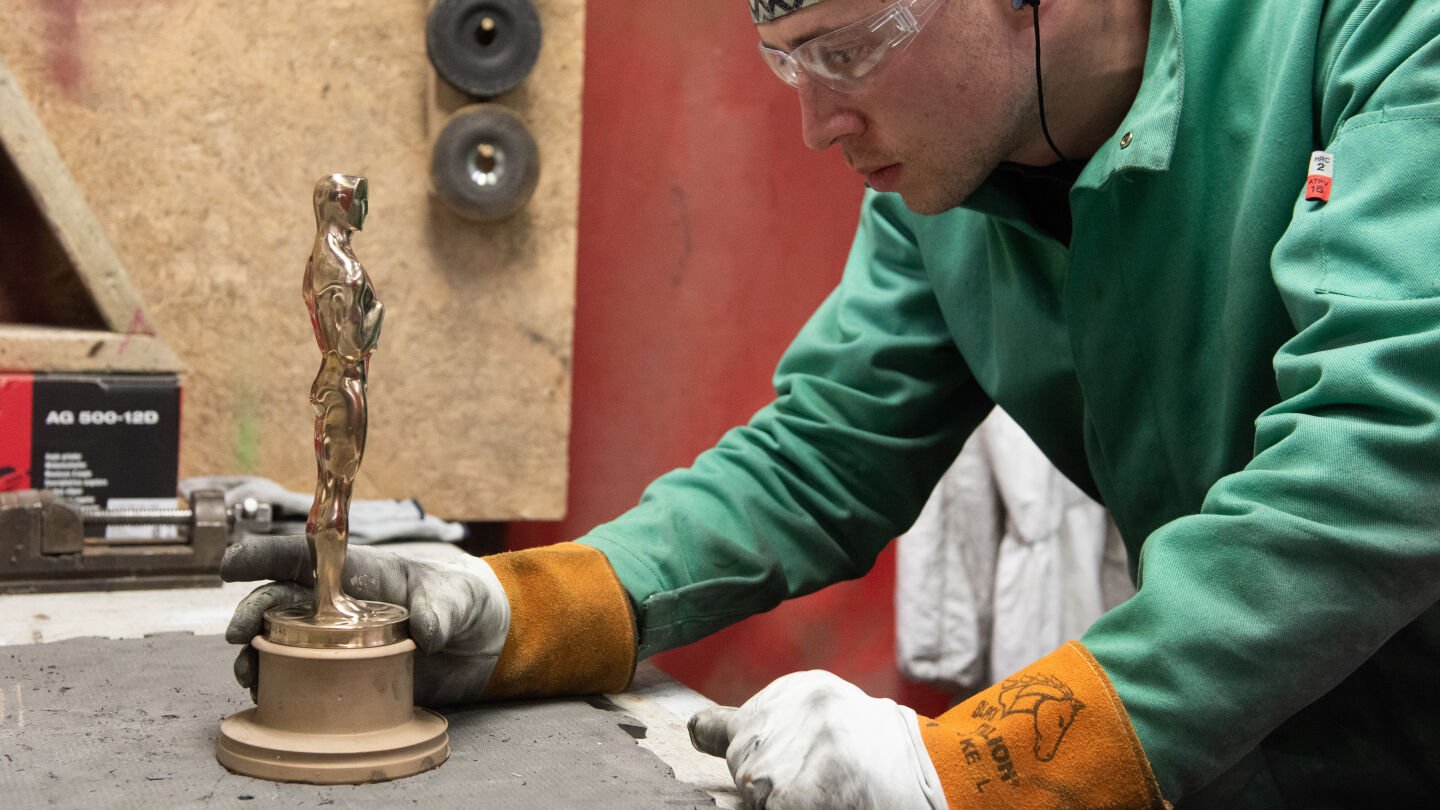 Ivan Goodman working on the Oscar Statuette
Ivan Goodman working on Meredith Bergmann's Women's Rights Pioneers Monument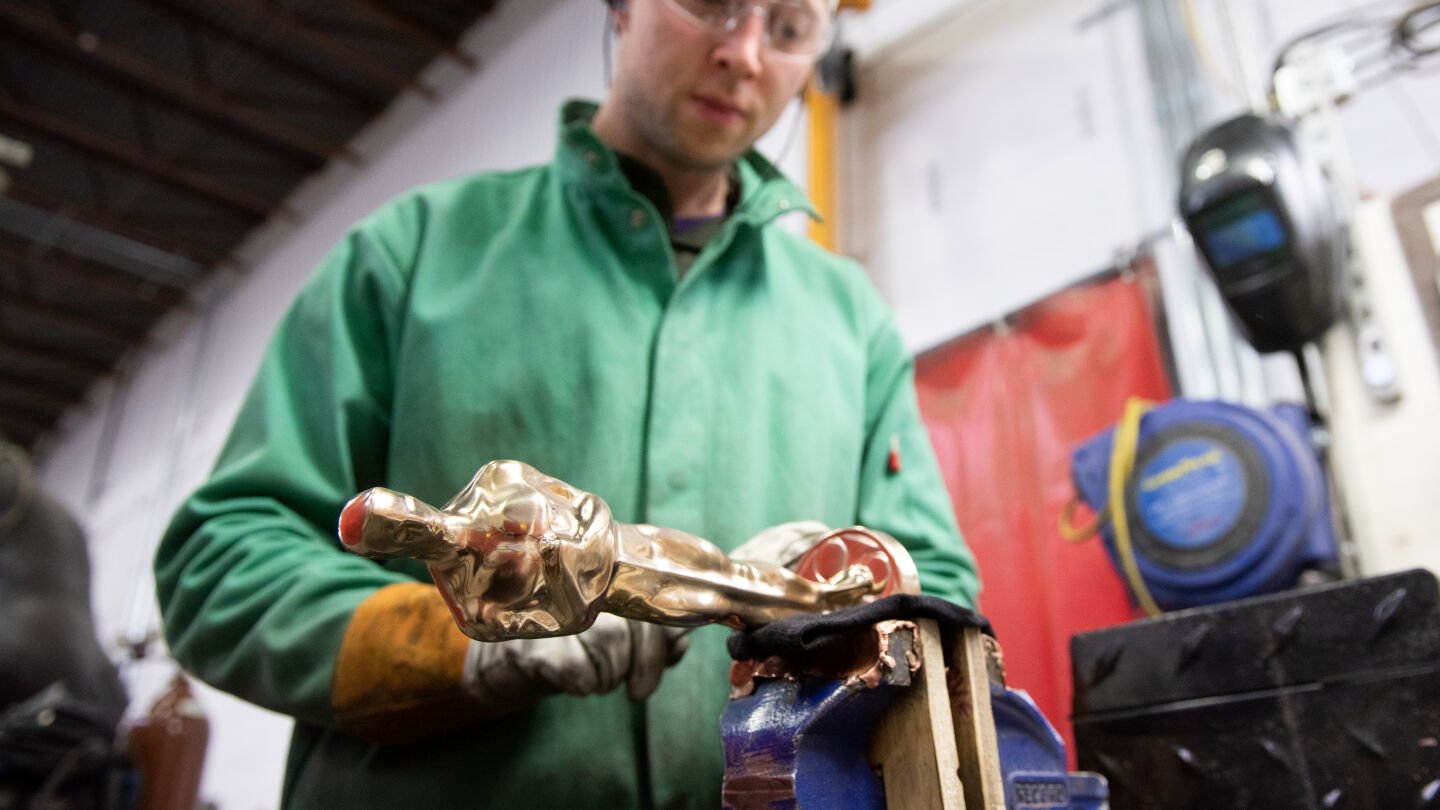 Ivan Goodman working on the Oscar Statuettes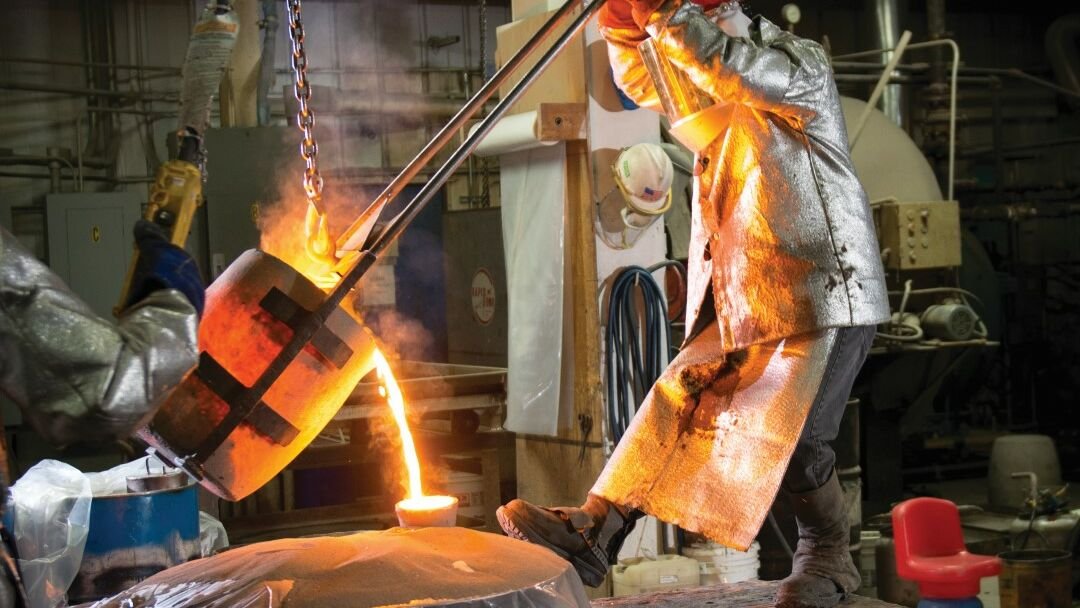 UAP Rock Tavern, New York Foundry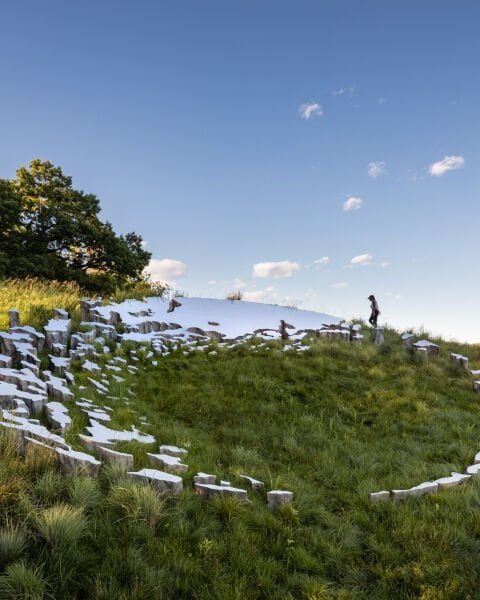 Sarah Sze has created an 11-metre-wide concave sculpture to capture a pool of reflected sky in the dirt at Storm King Art Center. The work, entitled Fallen Sky, is made up of 132 individual elements with surfaces of mirror-polished stainless steel.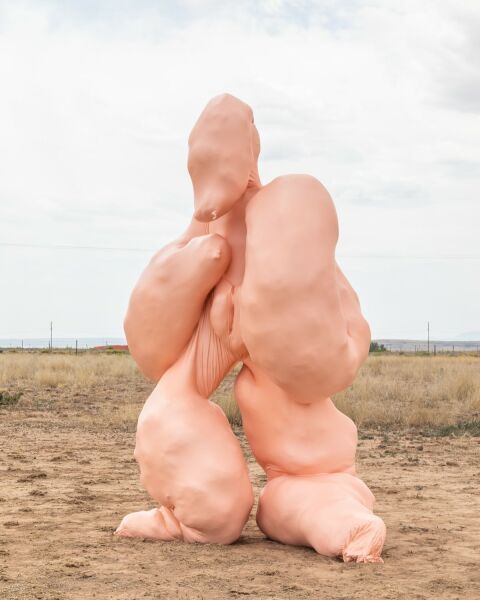 Installed amongst the high Chihuahuan Desert plains, Polly Borland's BOD will be amongst the ethereal light and expansive space of far West Texas and the historied backdrop of Marfa.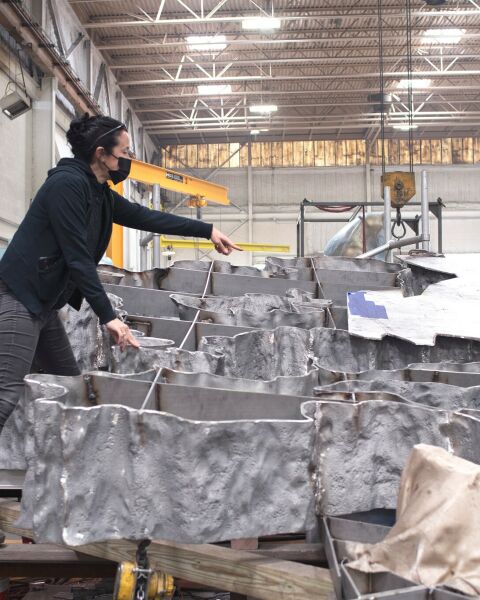 Sarah Sze is a globally renowned artist who has represented the United States at the Venice Biennale and whose work is displayed in permanent collections at some of the world's greatest museums.