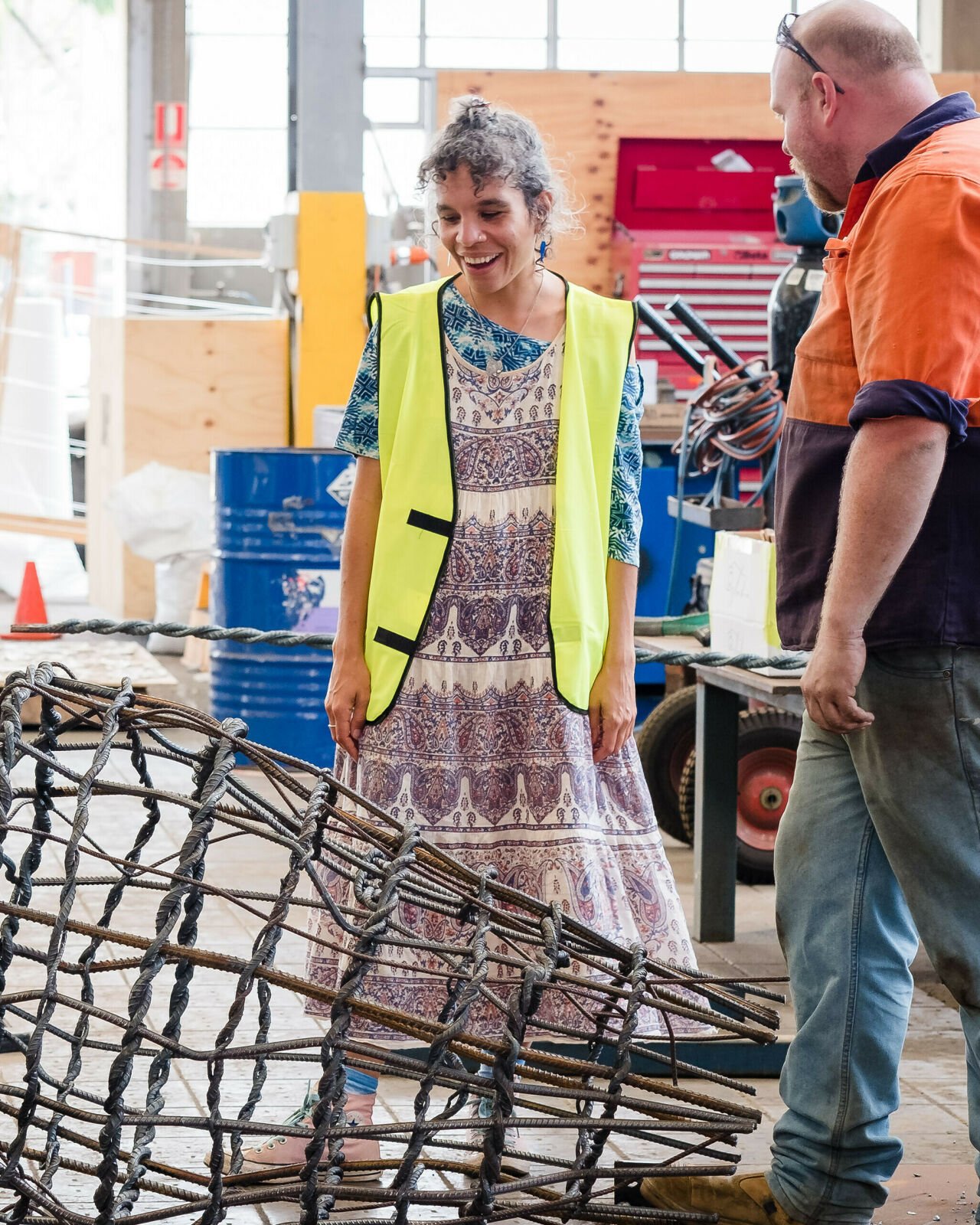 Elisa Jane Carmichael is a Quandamooka woman and a descendant of the Ngugi people, one of three clans who are the traditional custodians of Quandamooka, also known as Yoolooburrabee – people of the sand and sea. Quandamooka territory, known as 'Country', comprises the waters and lands of and around Moreton Bay, south east Queensland, Australia.
Her practice honours her cultural heritage by incorporating materials collected from Country, utilising traditional techniques and expressing contemporary adaptations through the mediums of painting, weaving and textiles. Elisa comes from a family of artists and curators, and works closely with her female kin to revive, nurture and preserve knowledge and cultural practices.
Elisa Jane Carmichael is very passionate about nurturing and preserving her strong connection to the sand and sea. Her practice visually explores the beauty of nature and surrounding environment, drawing inspiration from her cultural identity and heritage. Elisa has a Bachelor of Fine Arts, Queensland College of Art, Griffith University (Brisbane, Australia); and a Master of Fine Arts, QUT (Brisbane Australia). Elisa has presented her university research at Oxford University, United Kingdom, and has assisted internationally acclaimed artists. Her work has been published in national and international publications.
Elisa's practice traverses across a range of mediums, which has seen her creative works and collaborations exhibited nationally in Australia (Queensland, New South Wales, Victoria and South Australia), and internationally in the UK, Europe, USA, Japan and India. Her work is held in private and public collections in Australia, including: Queensland Art Gallery | Gallery of Modern Art, The University of Queensland Art Museum, QUT Art Museum, Queensland Museum, National Gallery of Victoria, Redlands Art Gallery, Quandamooka Yoolooburrabee Aboriginal Corporation, and the University of the Sunshine Coast.
This biography is courtesy of Onespace Gallery.