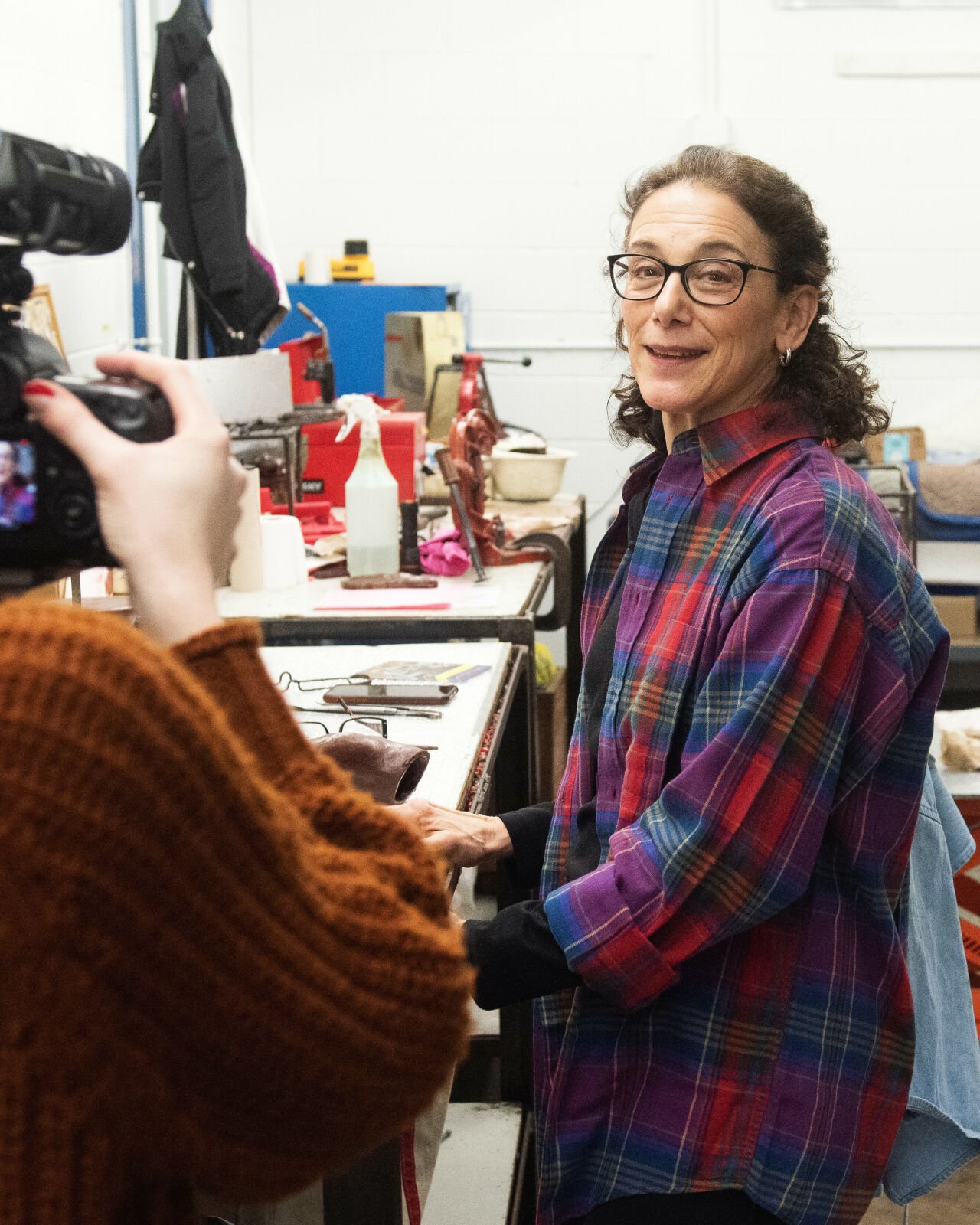 For over 40 years, Meredith Bergmann has been making sculpture that deals with complex themes in an accessible, beautiful, and provocative way. Working within the tradition of narrative sculpture, she draws on her love of the history of art, literature, and mythology to make the past speak to the present. Blending the sensuality and power of representational sculpture with her own subtle sense of mischief, her work evokes multilayered responses.
She works both on public monuments and on a private scale, exploring issues of history, social justice, race, human rights, disabilities, and the power of poetry and music. Her work has been shown in more than two dozen exhibitions and appears in 10 institutional collections. Her largest public commission, unveiled in 2003, was for the Boston Women's Memorial on Commonwealth Avenue in Boston's Back Bay. Her FDR Hope Memorial for New York City's Roosevelt Island will be unveiled this year and she is currently sculpting the first statues of historic women for New York City's Central Park.
She has over 20 years' experience dealing with the committees, budgets, and agencies involved in realizing public monuments, and works to make sure that each interaction improves the finished monument.
Bergmann's articles, essays, reviews, and poems have appeared in many journals, and has worked as Production Designer for five feature films. Her work in a variety of genres has helped her focus on the essence of public art: what will be most nourishing and challenging for visitors to see and think about? How can the work inspire change?
This biography is courtesy of Meredith Bergmann.
Image Credit: Chris Roque