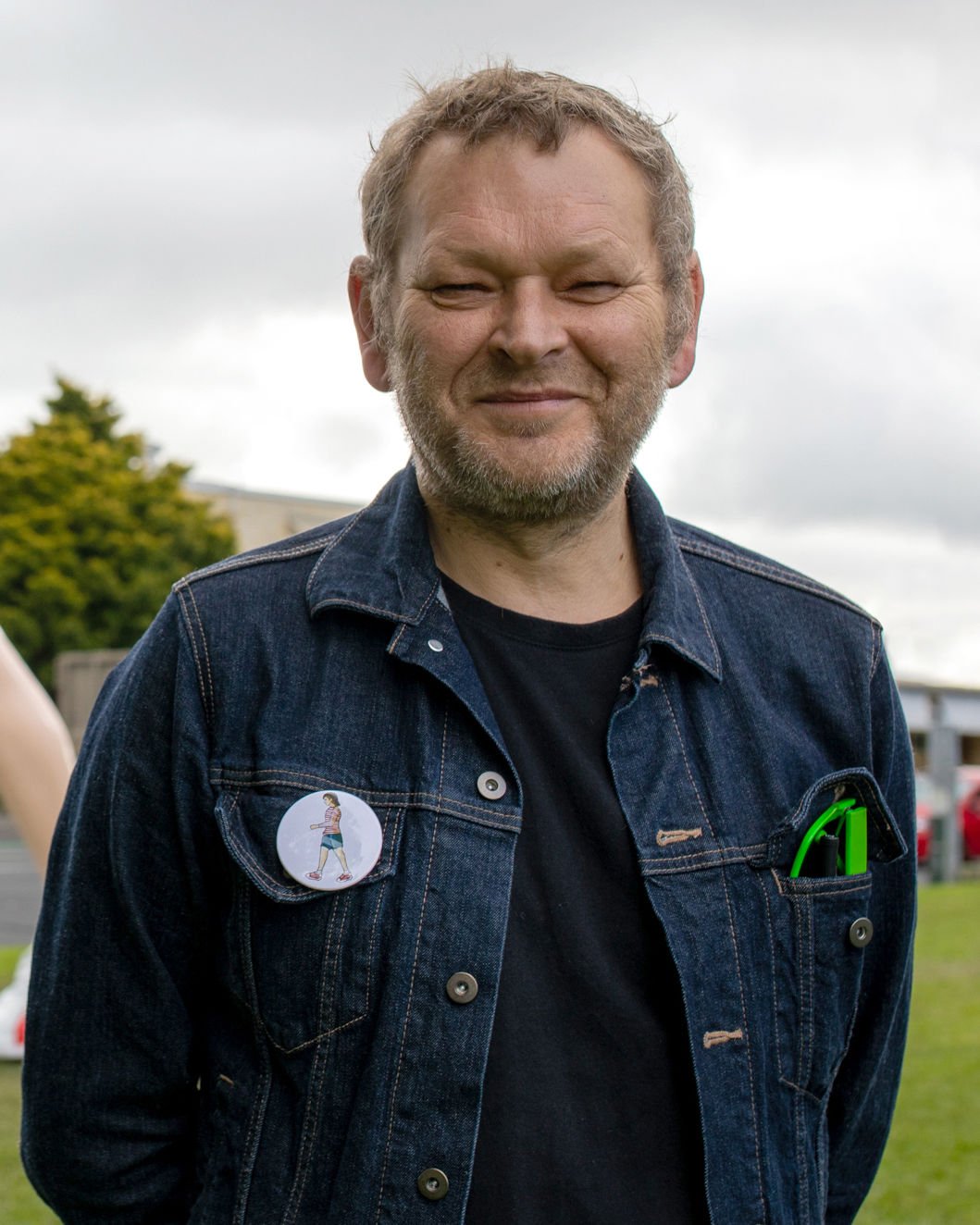 Ronnie van Hout was born in New Zealand and has lived in Melbourne since the late 1990s. He studied at the University of Canterbury School of Fine Arts (1980-1982) Christchurch, and completed an MFA at the RMIT University in Melbourne in 1999. van Hout's art encompasses painting, embroidery, video and installation art, with the artist acting out a multitude of public identities and a social stereotypes. Characterised by an iconography that reveals the artist's ambition for both failure and success, van Hout's art celebrates the persona of the artist-as-outsider while often examines his 'artistic' self, those reflex mechanisms and role plays through which he maintains his public artist persona.
van Hout's work was the subject of a retrospective touring exhibition, I've Abandoned Me in 2003 and has been included in a number of survey exhibitions, including Toi Toi Toi: Three Generations of Artists From New Zealand, (Kassel 1999). His work is held in the collection of Te Papa Tongarewa, Museum of New Zealand, Wellington and the Art Gallery of New South Wales, Sydney.
Ronnie van Hout is represented by Station Gallery.
Image credit: Auckland Council (portrait) and Rachel See