Artworks by 10 Prominent Chinese and International Artists Unveiled at the new Shanghai Library East
Centred around the uniting curatorial theme, 'Mediums: The Development of Writing', the featured artists include some of China's biggest names in contemporary art, many of whom have helped lead and inspire China's most influential cultural and artistic movements.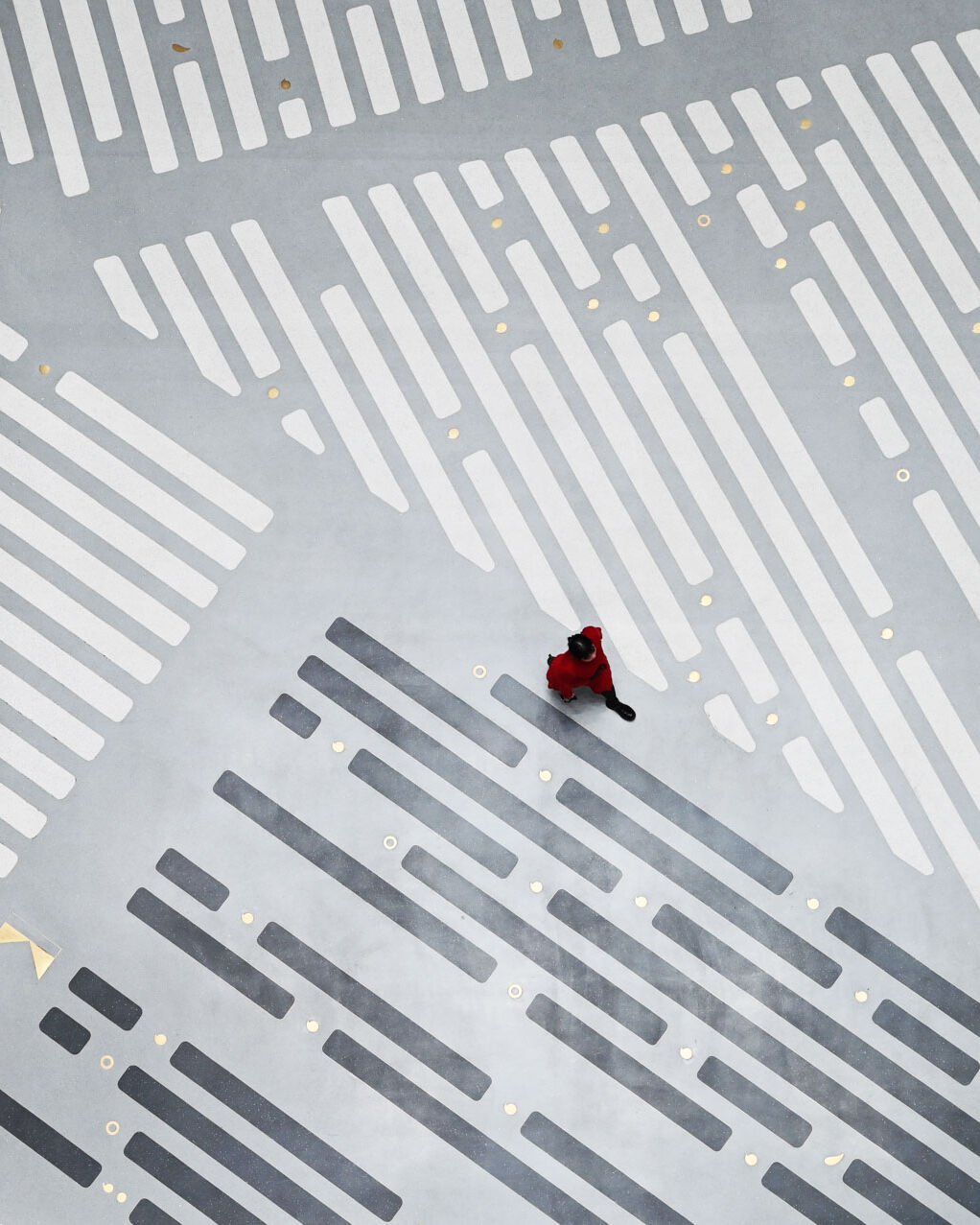 Public art installations by artists Emily Floyd, Gu Wenda, Simon Ma, Mia Liu, Ni Youyu, Shen Fan, Plummer & Smith, Xu Bing, Yang Zhenzhong and Zhen Chongbin are officially unveiled At The new Shanghai Library East in Pudong, Shanghai.
PUDONG, SHANGHAI, FEBRUARY 23, 2022 – The public art program for the new Shanghai Library East was officially unveiled to the public, featuring works by ten artists from China and abroad. The program curated by UAP's Shanghai Art Strategies team seeks to celebrate the art of literature and promote the popularisation of art within an engaging and inspiring architectural space.

Centred around the uniting curatorial theme, 'Mediums: The Development of Writing', the featured artists include some of China's biggest names in contemporary art, many of whom have helped lead and inspire China's most influential cultural and artistic movements. The exhibited artists were carefully curated and selected for the project, before being invited to create site-specific works which engaged with the architectural space and core concept of 'based on Shanghai and facing the world'. Using these conceptual ideas as a unifying starting point, artists created a range compelling artworks centred around different writing mediums and the evolution of writing. The result is an exhibition that collects together a variety of compelling artworks, spanning diverse mediums including installation, painting, digital design and spatial experience. The works invite visitors to the library to immerse themselves in an atmosphere that connects more deeply to the fundamental ideas and history which underpin our written world.
The project's central curatorial theme 'Mediums: The Development of Writing' was inspired by the existing Shanghai Library's reputation as an iconic city landmark, famous for its use of digital media to conserve ancient archives and many collections, including genealogical records. Considering the progression of writing throughout history, from knot-records and bamboo slips, through to the invention of papermaking and the development of e-books, the theme reminds us of the intergenerational and timeless importance of writing and literature. Influenced by this evolution of writing and the multifarious forms it's come to inhabit throughout the ages, the installed artworks are an amalgamation of the contemporary and avant-garde, while being deeply rooted in tradition.
Artists whose works are showcased within the program of public artworks include Emily Floyd, Gu Wenda, Simon Ma , Mia Liu, Ni Youyu, Shen Fan, Plummer & Smith, Xu Bing, Yang Zhenzhong and Zheng Chongbin.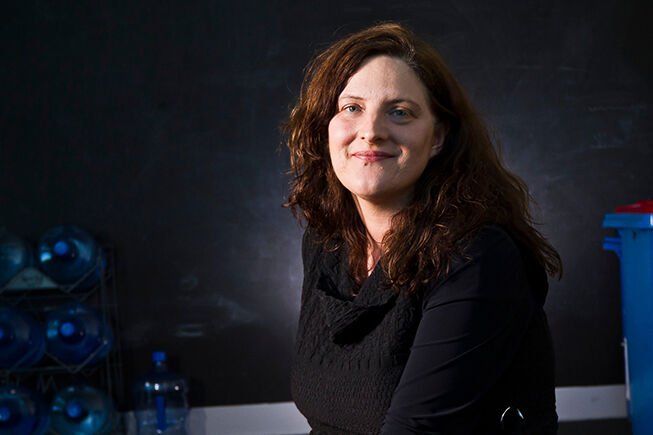 Emily Floyd
Emily Floyd (b. 1972, Melbourne, lives and works in Melbourne) is renowned for her text-based sculptures and pedagogically inspired works that combine a strong focus on visual equalities with an interest in the legacies of modernism. Working across diverse mediums, including sculpture, printmaking and public installation, Floyd's works engage diverse literary disciplines to create bold, child-friendly spaces for public engagement, education, and interaction. Her work is in the permanent collections of the Museum of Contemporary Art Australia, Sydney; National Gallery of Victoria, Melbourne; National Gallery of Australia, Canberra; Queensland Art Gallery & Gallery of Modern Art, Brisbane; Victoria and Albert Museum, London; and The British Museum, London, amongst others.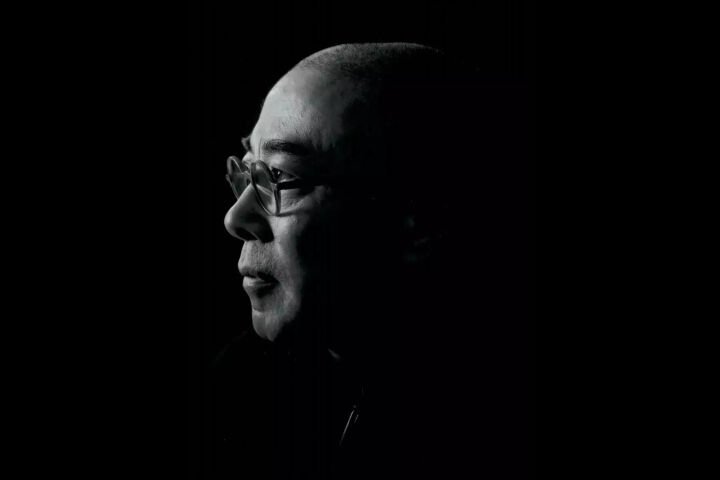 Gu Wenda
Gu Wenda (b. 1955, Shanghai, lives and works between Shanghai and New York City) is a contemporary Chinese artist celebrated for merging traditional ink painting and experimental installations. He is regarded as one of the founders of Chinese contemporary experimental ink art, and best-known for his unique 'Ru Stones' series of works. His work has been exhibited in many major international exhibitions, and his works are held in the collections of the Metropolitan Museum of Art in New York, the National Museum of Art in Beijing, and the Asian Art Museum in San Francisco, among others. Gu Wenda is a central figure of Chinese contemporary art, and has been featured in many pivotal art history books, including 'Chinese Ink Painting in the Twenty-first Century' by Shanghai Fine Arts and Janet Marquardt and Stephen Eskilson's 'Frames of Reference – Art, History and the World'.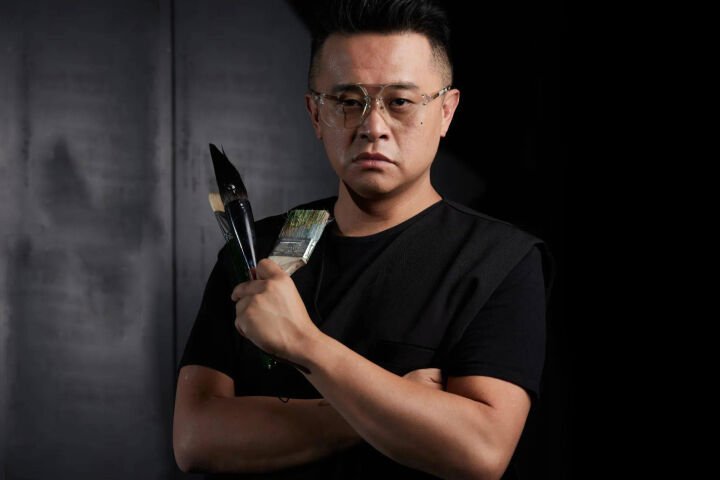 Simon Ma (Ma Xingwen)
Simon Ma (b. 1974, Hong Kong, lives and works in Shanghai) is a "crossover" artist who combines Chinese and Western elements to form his own distinct style. Spanning across mediums including painting, sculpture, sound, and video, his work draws strongly from foundations in Chinese ink painting while integrating global influences. His artworks have been presented in or collected by the Museum of Contemporary Art of Rome, Patricia&Philip Frost Art Museum in Miami, Italian Ministry of Foreign Affairs, Venice Biennale, National Grand Theater of China, the Italian Pavilion at Shanghai World Expo, Shanghai Museum of Contemporary Art (MOCA), Zhejiang Museum of Art, Xu Beihong Art Museum, Ningbo 1844 Contemporary Art Museum, Shanghai China Modern National Treasure Art Museum, Taiwan Kaohsiung Museum of Art, among others. Simon Ma was the artistic director of the China Pavilion and the Enterprise Pavilion at the Milan World Expo.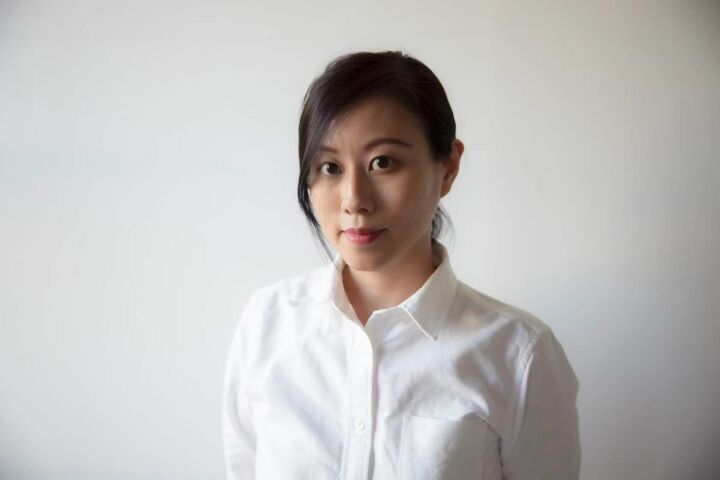 Mia Liu
Mia Liu (b. 1980, Taipei, lives and works in Taipei) uses her distinct artistic language to explore the material possibilities of paper, drawing out connections between the psychological and physical experiences of life. She was educated in the United States, firstly at the San Francisco Art Institute, then undertaking graduate study in painting at CUNY Hunter College. Her works have been exhibited across major art museums and art spaces and collected by many throughout Europe, America, and Asia, including Uli Sigg Collection (Switzerland) and the Emile Hermès Collection (Taiwan). In 2019, she held a solo exhibition 'I Dwell in Possibility' at the Mind Set Art Center, Taipei.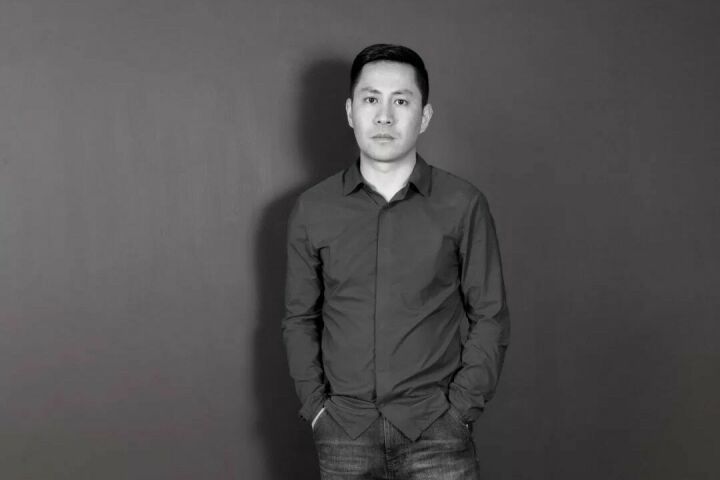 Ni Youyu
Ni Youyu (b. 1984, Ganzhou, lives and works in Shanghai) draws on foundations in the study of Song and Yuan Dynasty painting to realise a mysterious oeuvre of works which defy ascription to any specific place or time. Ni Youyu's work is represented in several private and public international collections such as the White Rabbit Gallery (Australia), the M+ (China), the Rockbund Art Museum (China), the Brooklyn Museum (USA), the Arario Museum (South Korea), the Art Museum of Nanjing University of the Arts (AMNUA) (China), the Singapore Art Museum (Singapore), the Me Collectors Room Berlin (Germany). In 2014, he was awarded the title 'Best Young Artist' in the Contemporary Chinese Art Awards, and in 2019 held a major solo show at Shanghai's prominent Yuz Museum.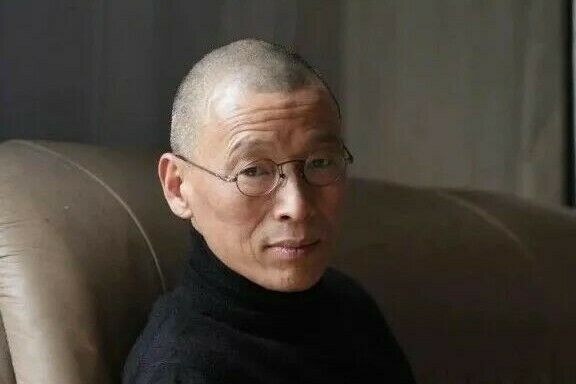 Shen Fan
Shen Fan (b. 1952, Shanghai, lives and works in Shanghai) is one of the earliest Chinese artists to combine classical aesthetics with contemporary ideas, and helped to define abstract art in Shanghai. Regarded as one of the nation's most important and pioneering figures, his works are included in the textbook 'Art', which is a compulsory reading for grade nine students in China. Drawing inspiration from both Chinese characters and manmade forms, his artistic creations sit at the nexus between traditional thought and modernity. Shen Fan's work has been exhibited widely throughout China and internationally, at museums and institutions including: the TAFF Contemporary Art Museum, Chengdu; The Barn Contemporary Art Space, Shenzhen; ShanghART(M50), Shanghai; Yuz Museum, Shanghai; and the Asian Art Museum, San Francisco, among others.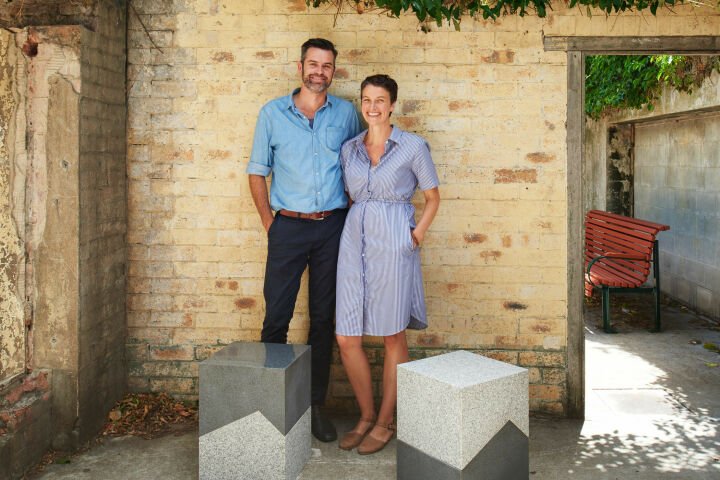 Plummer & Smith
Plummer & Smith is a renowned design studio from Australia led by husband and wife duo, landscape architect Dan Plummer, and artist Belinda Smith. Working from their studio in Murwillumbah, New South Wales, the pair is committed to the fusion of art with architectural function, using their work to express and enhance the connections between a site's environment and its inherent culture. Having worked in both Australia and China, some of their key projects include: the Gold Coast Chinatown Lanterns, Gold Coast, Australia; Flourish for MixC Bookstore, Shenzhen Bay, China; One Lux, Sino-Ocean Taikoo Li Chengdu, China; and Farm Play, Helensvale, Australia.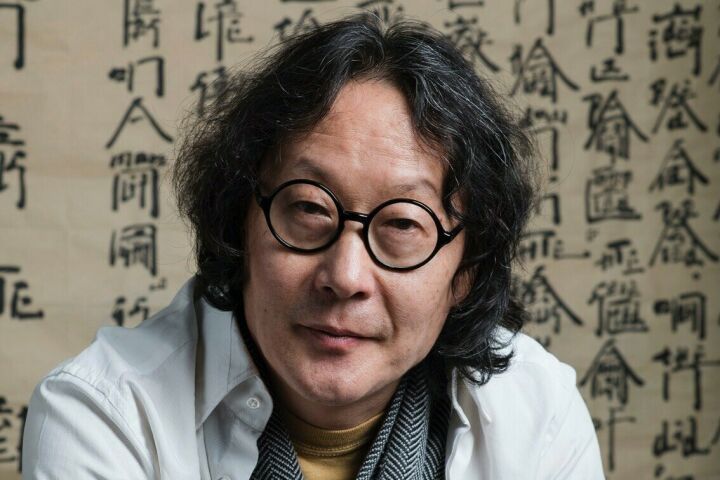 Xu Bing
Xu Bing (b. 1955, Chongqing, lives and works in Beijing) is the Director of the Academic Committee of the Central Academy of Fine Arts in Beijing, China, and is an important and influential artist in the field of linguistics and semiotics. One of China's most regarded and influential artistic figures, Xu Bing has been recognised with numerous canonical texts, including 'Art Past, Art Present' by David Wilkins ', and 'Gardner's Art through the Ages: A Global History' by Fred S. Kleiner. His work has been shown at the Museum of Modern Art, New York; The Metropolitan Museum of Art, New York; the Solomon R. Guggenheim Museum, New York; the British Museum, London; the Victoria and Albert Museum, London; the Joan Miro Foundation, Spain; Museum of Contemporary Art Australia, Sydney; and the Art Gallery of New South Wales, Sydney, among others.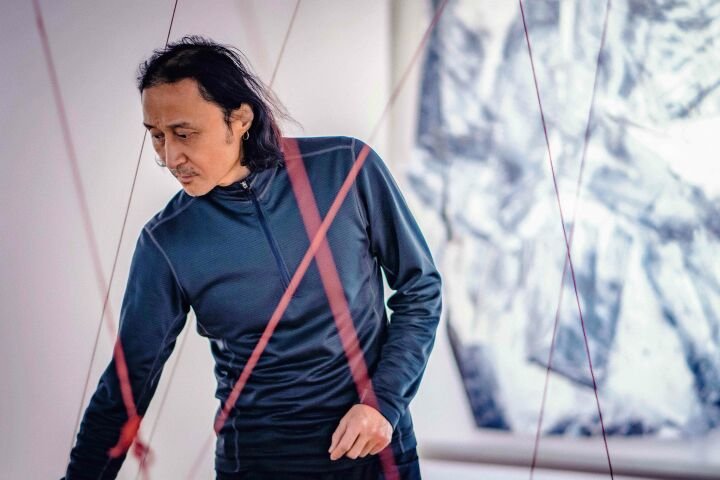 Zheng Chongbin
Zheng Chongbin (b. 1961, Shanghai, lives and works between San Francisco and Shanghai) studied classical Chinese painting at the elite China Academy of Art in Hangzhou before going on to lead the experimental ink painting movement of the 1980s. Merging traditional Chinese painting ideas with Western abstract painting and new media, Zheng Chongbin continues to be one of China's most revolutionary and recognised artists, generating a visual style that is both distinct and conceptually robust. His work can be found in the collections of the British Museum, the Los Angeles County Museum of Art, the Metropolitan Museum of Art, the Asian Art Museum of San Francisco, the Orange County Museum of Art in California, M+ in Hong Kong, the Daimler Art Collection in Stuttgart, Germany, the DSL Collection in France, and the Marina Bay Sands in Singapore, among others. He is the subject of the documentary 'The Enduring Passion of Ink', and an in-depth monograph, 'Zheng Chongbin: Impulse, Matter, Form'.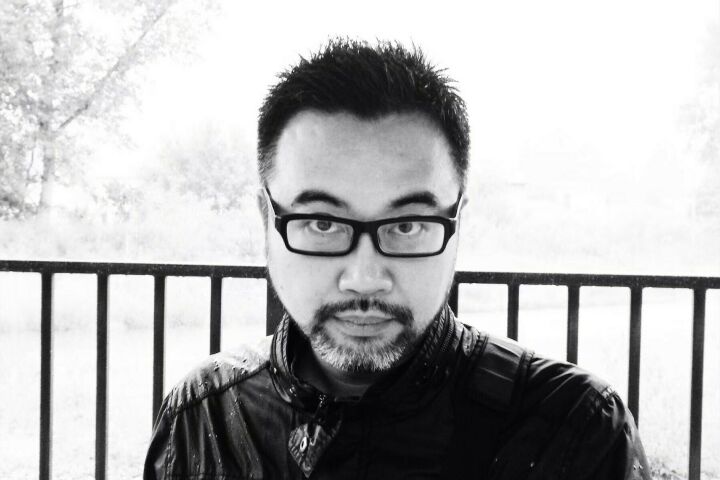 Yang Zhenzhong
Yang Zhenzhong (b. 1968, Hangzhou, lives and works in Shanghai) is a contemporary artist who combines artistic concepts with high-tech intelligence and traditional craftsmanship, working primarily in new media such as video, photography, installation, machines, and interactive works. His works have previously been exhibited in numerous prominent exhibitions including Venice Biennale, Shanghai Biennale, Gwangju Biennial, Asia Pacific Triennale of Contemporary Art, and Lyon Biennale. His works can also be found in the collection of significant public and private institutes such as MoMA New York, Ikon Gallery (UK), Fukuoka Asian Art Museum, Musée National d'Art Moderne, and the UBS Collection.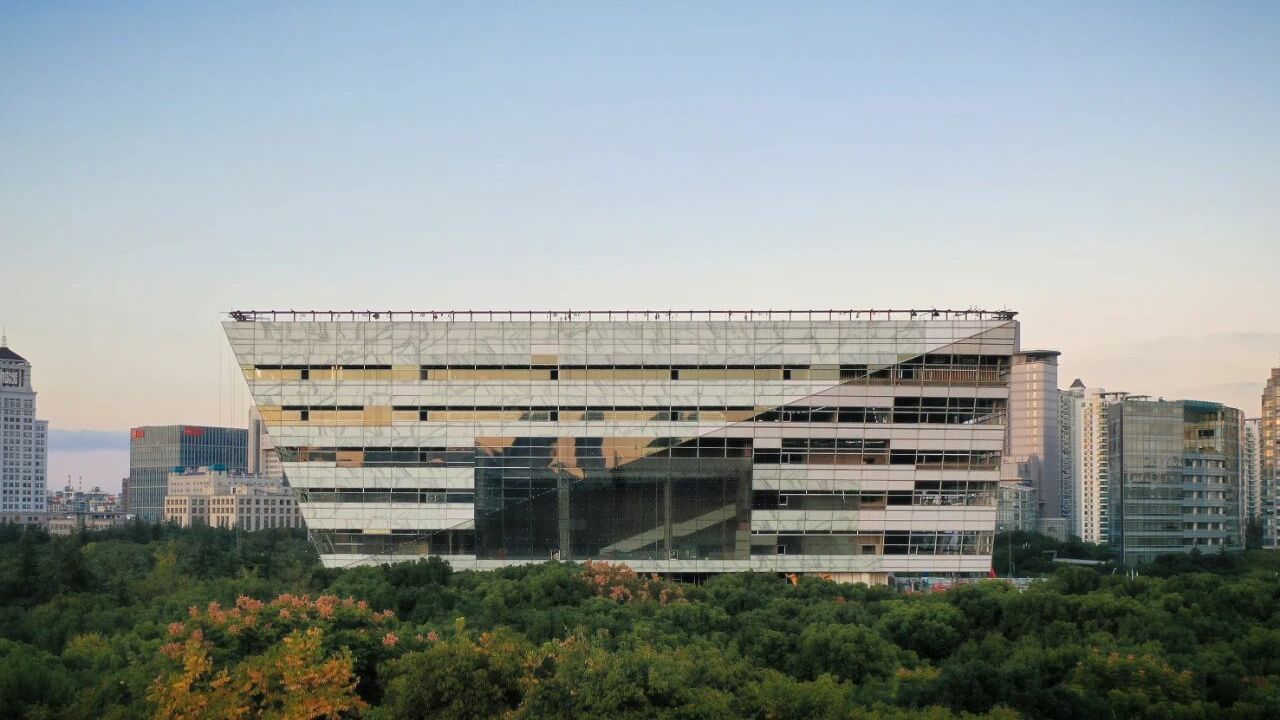 Shanghai Library East above the adjacent park tree canopies.
Photo by Raw Vision Studio
Opening soon in 2022, Shanghai Library East comprises an impressive 115,000 m² of floor space spread across seven aboveground floors and two underground floors. Designed by Schmidt Hammer Lassen Architects, the impressive structure is located in the Pudong New Area district adjacent to Century Park, and features two pavilions, accommodating a 1200 seat performance venue, exhibition and event spaces, and a children's library. Soaring to a heigh of 50 metres above ground, the design is reminiscent of a piece of cut jade crystal, seemingly floating above the treetops. Complete with generous landscaped courtyards, gardens and light-filled public spaces, the Shanghai Library East is a modern space that not only facilitates the collecting of books, but also provides grounds for social interaction, inspiration and intellectual stimulation. Together with the surrounding Shanghai Science and Technology Museum, Shanghai Oriental Art Center, Pudong Exhibition Hall and Shanghai East Museum, the new library helps shape a now globally recognised skyline and a centre for culture, learning and innovation.
Hero image Shen Fan, Passing of the Seasons, 2021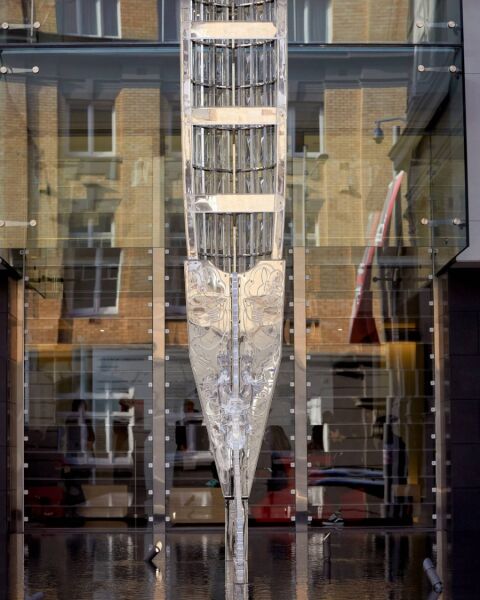 A 10-metre-high waka made of crystals created by artist Reuben Paterson has taken pride of place at the Auckland Art Gallery,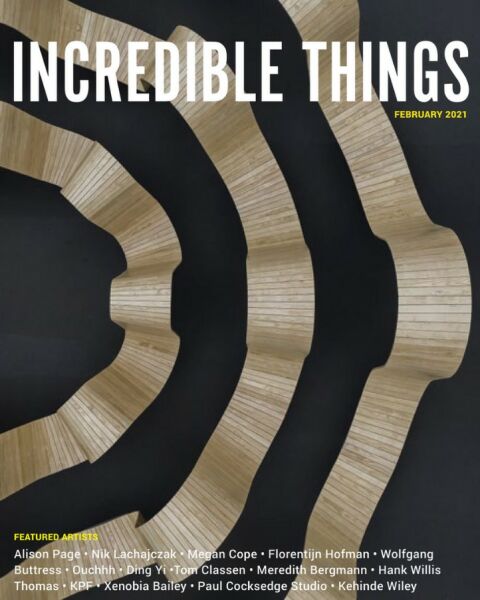 Looking back at some the incredible things we have delivered recently in Australia, China, the United States and the Middle East.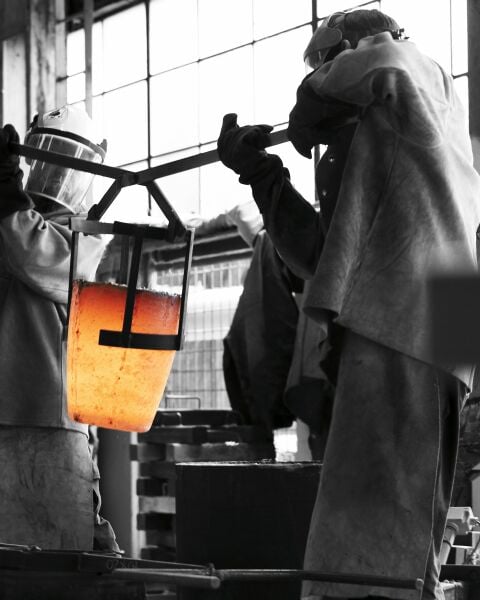 It is all about executing a vision and art fabricators are the necessary condition to achieve just that.