Landmark Artwork Unveiled in the heart of Parramatta
One of Sydney's most significant pieces of new public art, 'Place of the Eels', has been officially unveiled in the heart of Parramatta's CBD.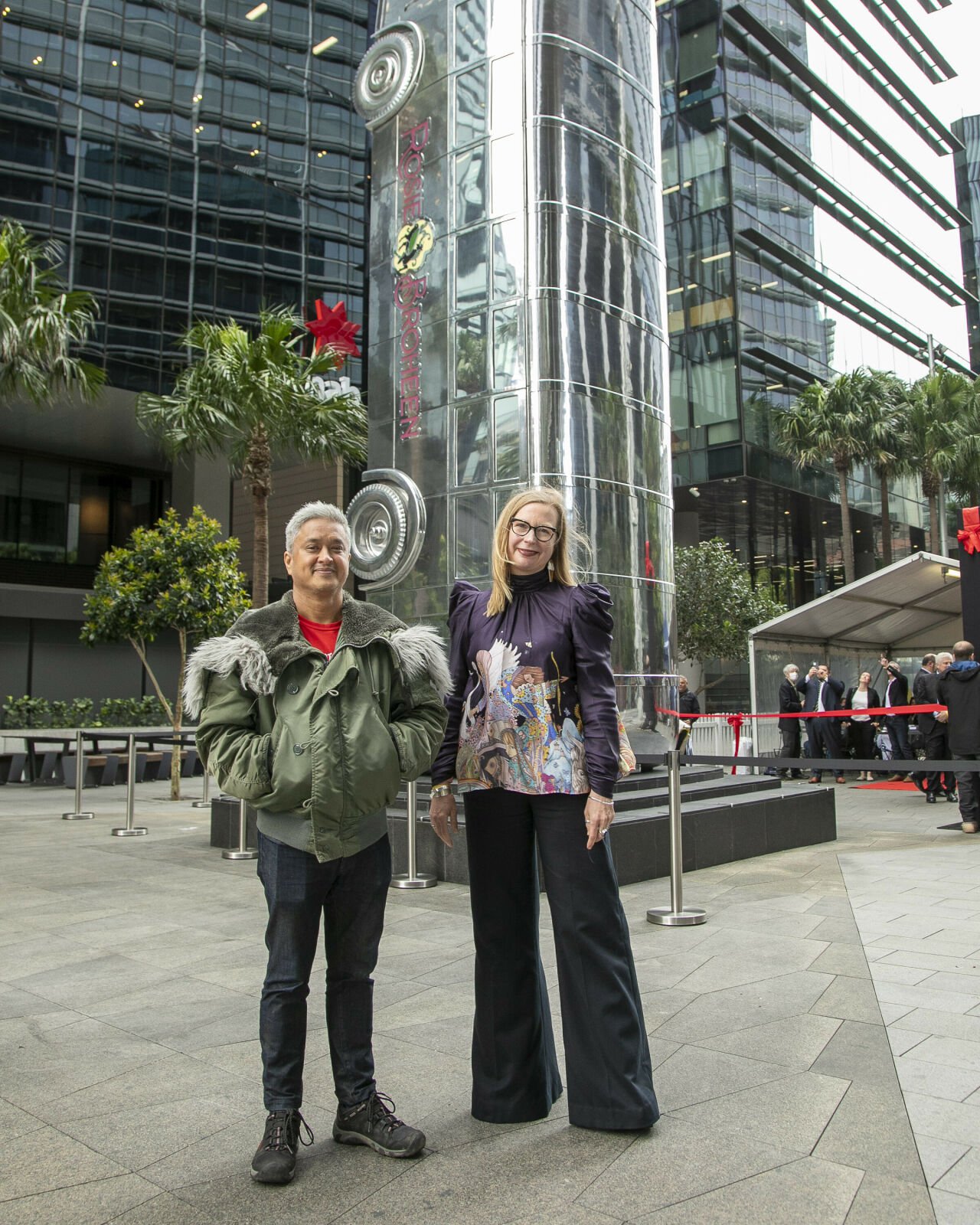 Created by Western Sydney artists Claire Healy and Sean Cordeiro, the gleaming eight-metre tall, aluminium replica of a vintage bus is now permanently parked in Parramatta Square.

"All great cities have great public art, and Place of the Eels ticks that box. It will be a conversation starter," City of Parramatta Lord Mayor Cr Donna Davis said.

"Place of the Eels captures the spirit of our City through its intriguing stories. It is a wonderful representation of some colourful moments in Parramatta's history. This sculpture connects our past with the present while reflecting on the waves of people who make our City so exceptional."

Artists Claire and Sean said it was surreal to see the larger-than-life artwork at its final home in Parramatta Square. Place of the Eels is a culmination of more than two years of hard work and took more than 50 people and 7,500 hours to bring it to life.

"We really are proud to play a part in creating an artwork that is so central to this City and really champions it. We hope this artwork will act as a meeting spot and talking point for the community;' Sean said.
"It's a deceptive artwork in a way - on the surface is a bright, shiny exterior which belies just how multi-layered it is, just like this City," Claire said.

"The City of Parramatta has had such a rich and diverse history; we've captured a small cross-section of it and now it belongs to the community. It's open to interpretation by all the residents, visitors and commuters who cross its path."

The stories encapsulated in Place of the Eels include:
Premiership-winning Parramatta Eels
The artwork is a replica of the 1960s Leyland Worldmaster bus used by the Parramatta Eels rugby league team to hold meetings in during the 1980s. Coach Jack Gibson bought the bus after the team's home base at Cumberland Oval was burnt to the ground by overenthusiastic fans celebrating the 1981 premiership victory. Despite the team losing their home ground for four seasons, the Parramatta Eels went on to win two more consecutive premierships.

The Flying Pieman
William Francis King, also known as 'The Flying Pieman', was recognized for his feats of speed and endurance. According to local legend, King would sell pies to people embarking on the ferry journey from Circular Quay to Parramatta. Once they were on board and traversing the Parramatta River, King would pack up his stand and race on foot to Parramatta, ready to sell his baked goods to the now disembarking passengers.

Rosie Bint Broheen
The story of Rosie Bint Broheen is a nod to Parramatta's long and layered history of migration and in particular its connection to Kfarsghab, Lebanon. In 1890s, Rosie Bint Broheen migrated to Sydney after a three-month voyage from her village of Kfarsghab, Lebanon, leaving her husband and children behind in a country experiencing political turmoil.

When she reached Australia, a customs officer misinterpreted her name as Rosie O'Brien. She was granted a hawker's license and eventually became one of the first Lebanese women to purchase property in Parramatta in 1922. Today there are more than 20,000 people living in Parramatta who can trace their ancestry back to Kfarsghab.

Parramatta Industrial School for Girls
The artwork references coded messages of love and support passed between girls living at the Parramatta Industrial School for Girls, also known as the Parramatta Girls Home. The messages were etched into everyday items like toothbrushes and combs, so the girls could communicate without fear of punishment.

Ms Broheen's great-grandson Len Norman was present at today's official launch and was touched to have his relative's story immortalized in the sculptural artwork.

"My great grandmother, Rosie Bint Broheen became Rosie O'Brien, and she was buried as Rose O Norman. To have her true name so proudly displayed on this artwork in the middle of Parramatta, it's a homage to the real Rosie and all migrants that came to Australia for a better life," Mr Norman said.

"She was a true pioneer and trailblazer being one of the earliest people to make that long journey from Kfarsghab to Australia. We have such a lovely connection to that village, and it continues to this day through an Australian-based village association."

Place of the Eels is one of two public artworks chosen for the $2.7 billion Parramatta Square precinct following a competitive worldwide selection process. An independent panel chose from more than 110 submissions including those from international artists from USA, Japan and Spain.

The second artwork, Where Eels Lie Down by Reko Rennie, is expected to be installed in 2023.

QUICK STATS
More than 7.6 tonnes of Australian aluminium and steel were used to create the artwork
The artwork was fabricated by Urban Art Projects in their Brisbane workshop
More than 50 people worked to design, fabricate and install the artwork
More than 7,500 hours to create, transport and build the artwork in Parramatta Square
Image courtesy of the City of Parramatta.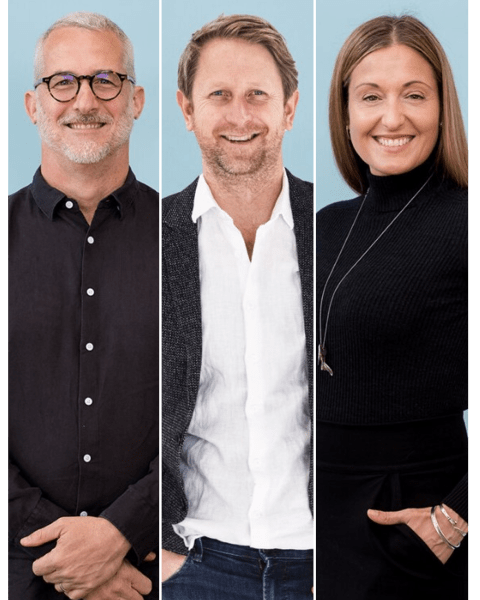 A breakthrough financing vehicle and investment framework bringing to life new works of art aimed to help artists, galleries and commissioning bodies.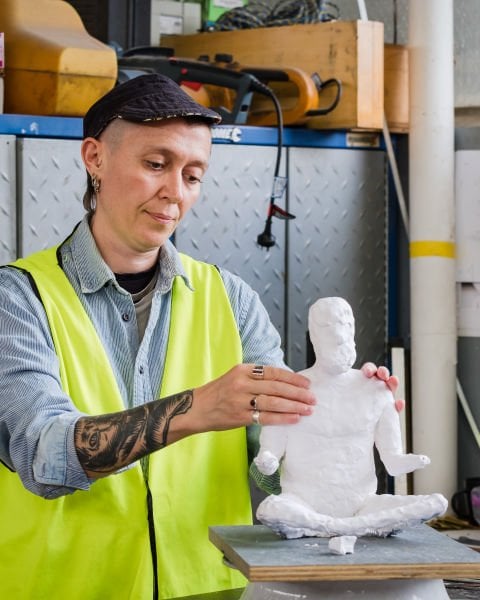 An award-winning Non-binary artist and facilitator from South London, now working from Brisbane on unceeded Jagera and Turrbal land.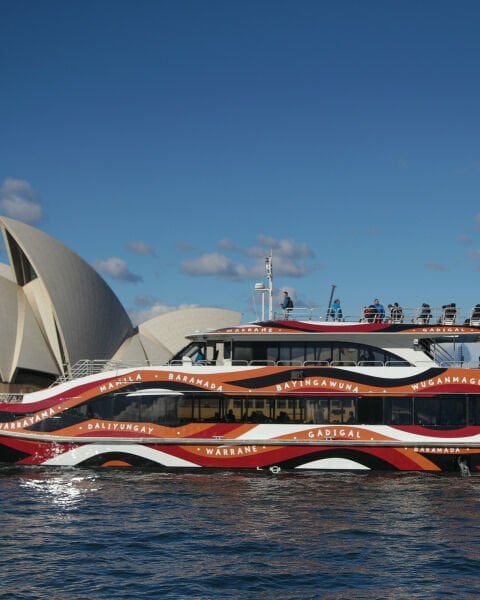 New South Wales First Nations artist Warwick Keen has just completed the biggest artwork of his life and his canvas is a Sydney Harbour ferry.