Peak Tramways Company Unveils Stunning Sculpture: Eye of Infinity by Lindy Lee
The Peak Tramways Company, Limited is delighted to unveil a stunning public sculpture, named Eye of Infinity by Australian artist Lindy Lee. This 10-metre tall sculpture is inspired by Hong Kong's "spirit of ascension.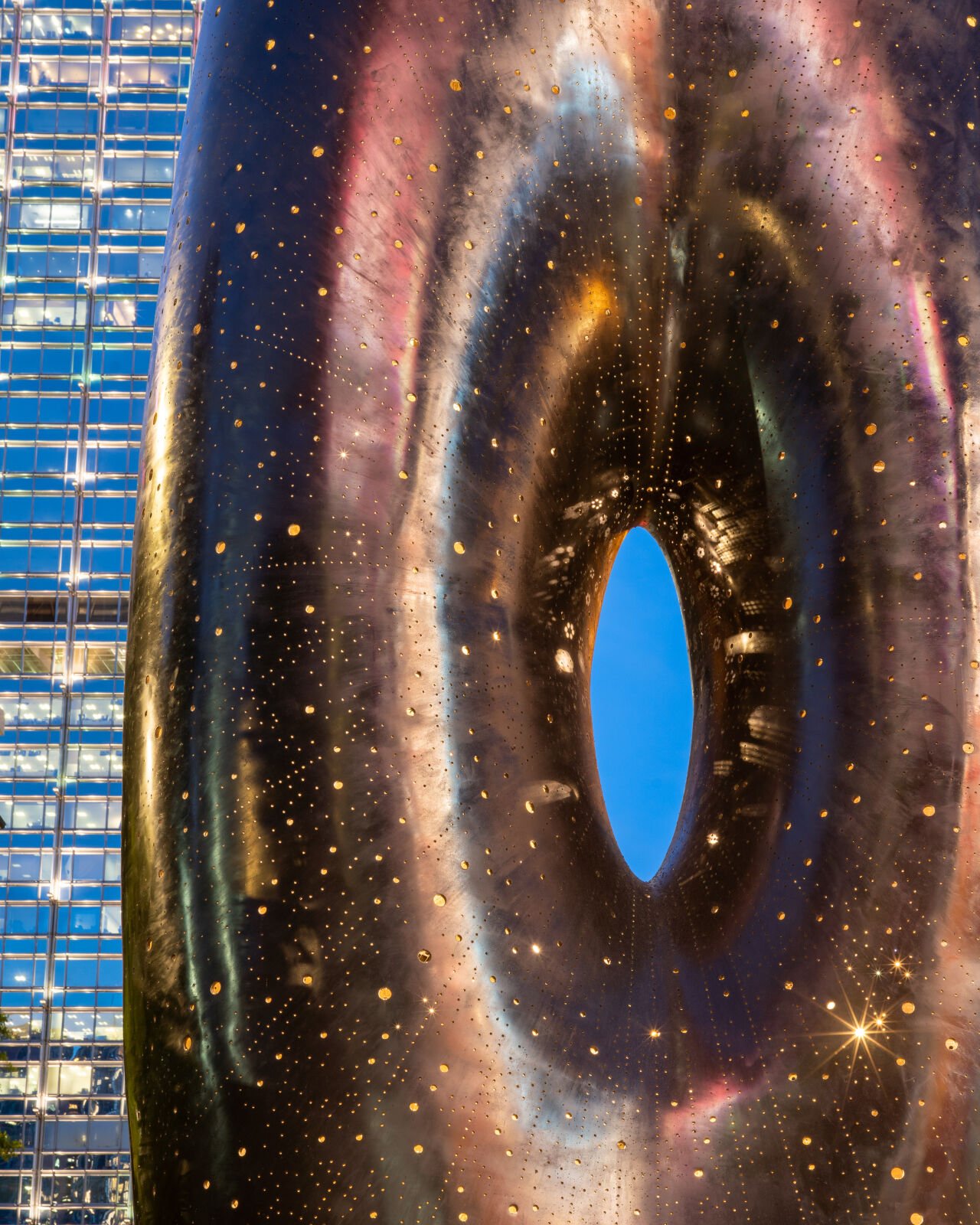 "We are excited to introduce this beautiful sculpture by Lindy Lee: Eye of Infinity, which was specially commissioned more than two years ago," said May Tsang, General Manager of the Peak Complex. "The 10-metre tall sculpture has been installed at the Peak Tram Central Terminus as part of the HK$799 million upgrade project for the 6th generation Peak Tram, marking a new chapter in the history of one of Hong Kong's most iconic tourist attractions. The Eye of Infinity forms part of the enhanced experience for visitors that will be offered at the Central Terminus. This installation is one further step towards the opening of the new Peak Tram, which we are expecting to launch later in the summer of 2022."
Lindy Lee is an Australian artist whose practice explores her Chinese ancestry through Taoism and Ch'an (Zen) Buddhism – philosophies that see humanity and nature as inextricably linked. Her artwork embodies the intimate connections between human existence and the cosmos. With a practice spanning over three decades, Lindy Lee has a well-established reputation in Australia, and enjoys widespread international recognition, exhibiting in Canada, China, Hong Kong, Japan, Malaysia, New Zealand, and Singapore.
Video by Francisco Paco Guerrero. Shot at Peak Tram, Hong Kong, Lindy Lee's studio at Byron Bay, NSW, Australia, and UAP's studio and workshop in Brisbane, QLD, Australia.
Commenting on the inspiration for her artwork, Lindy Lee said: "Hong Kong's cityscape is unique. The architectural splendour, with its striking verticality, is cradled in lush verdant subtropical mountain rainforest. This rich green natural abundance extends throughout the archipelago of islands that sparkle like jewels in the South China Sea. The psyche of Hong Kong is one of ascension. The Peak is one of Hong Kong's ultimate summits offering one of the world's most sublime vistas of city, sea and sky. Eye of Infinity is inspired by this spirit of ascension. There is no city on the planet that embodies the intimate connection between heaven and earth, sea and sky as Hong Kong does.
"The Eye of Infinity's ovoid form, with its central void, conjures poetic associations of seed, portal, and eye. The seed speaks of germination and growth - of the saplings that grow to reach for the sky. The seed is an auspicious symbol and a deliberate reference to the abundant mountain forestry and country parks that Hong Kong is deservedly proud of. A portal is a threshold – a transitional space that leads from one place to another. The Peak Tram is, in essence, a portal that facilitates the transition from sea level to summit. The 'eye' references more lyrical notions of the gaze. People travel to high places to experience and be inspired by a direct and personal relationship with a vastness that contains all that is in front of and beyond the horizon. Gazing from high places we sense a 'belonging' to something magnificent and grand. Although we might feel small against the scale of the sky, our spirits are not diminished. Instead, we are enlarged and released into a connection with the expansive and infinite.
"Eye of Infinity, located at the entrance of Hong Kong Peak Tram Central terminus, is the first glimpse of the transcendent and expansive experiences of the Peak," said Lindy.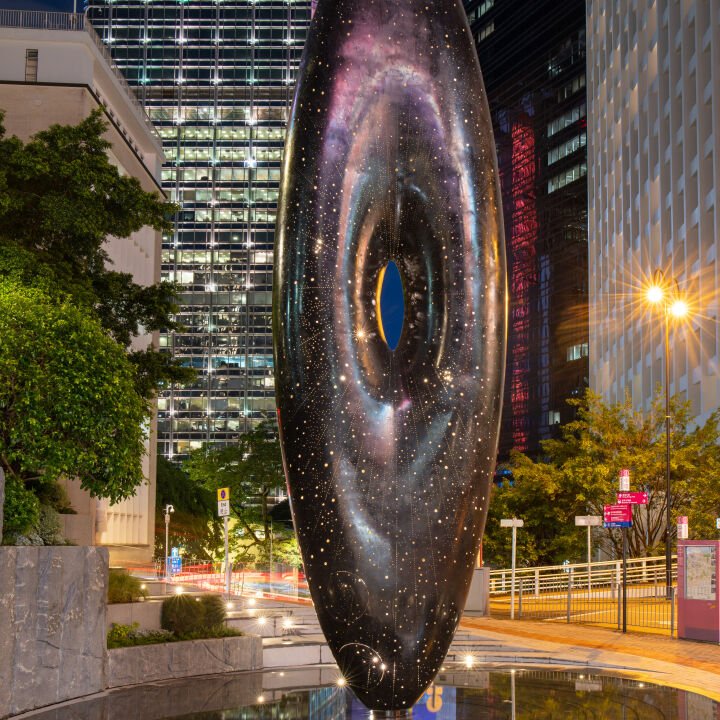 Photograph by William Furniss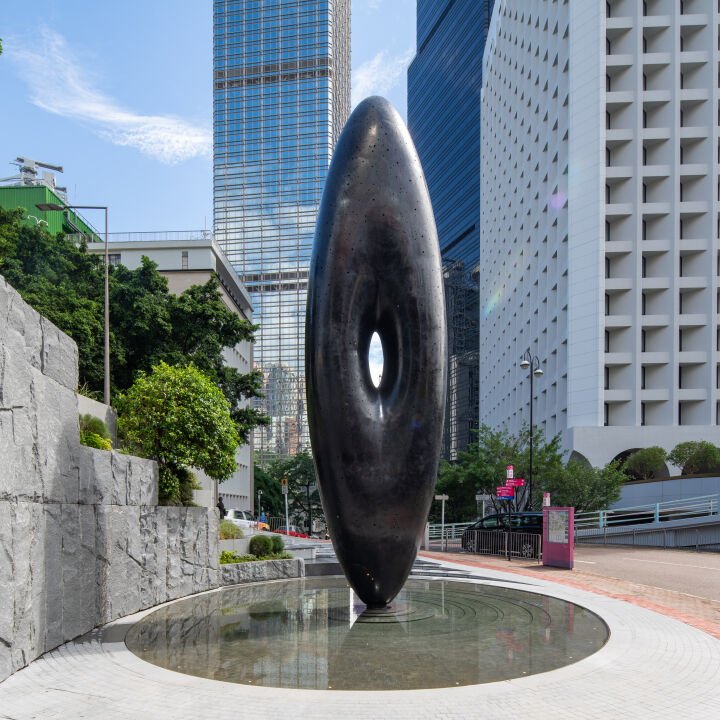 Photograph by William Furniss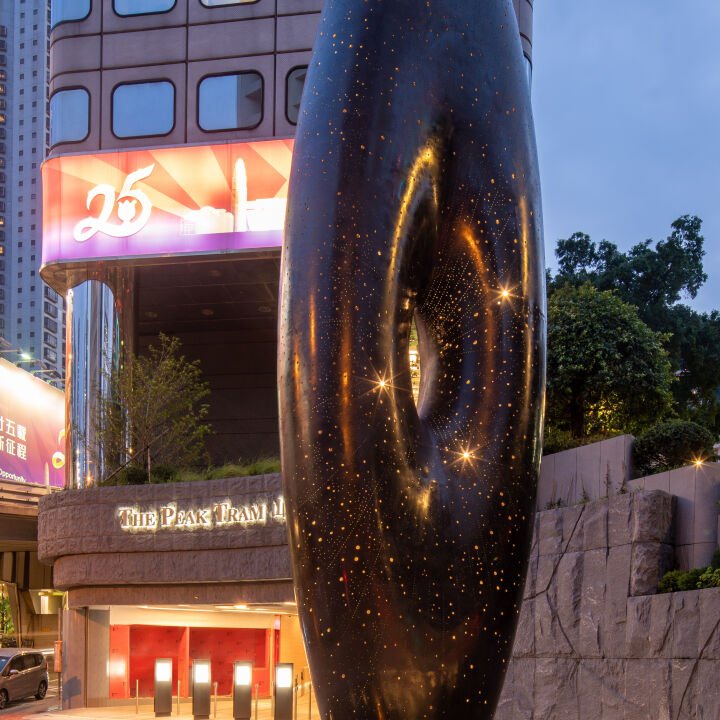 Photograph by William Furniss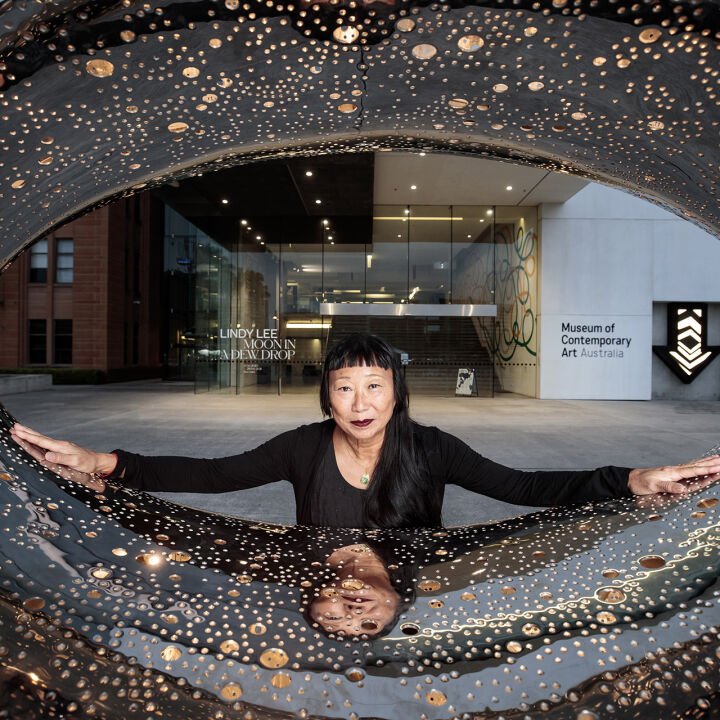 Photograph by Ken Leanfore
The sculpture or torus is an ovoid form, and according to scientists, the shape of the universe. For Eye of Infinity, the torus form has been elongated so that it has become an oval shape with the void in the centre. It is made from cast bronze with a black patina finish and has been crafted with thousands of tiny apertures to allow light to sparkle through. The internal lighting will change throughout the day to reflect the changing light of the Peak and the daylight transitioning to evening, as well as growing in lighting intensity to signal the approaching arrival of the Peak Tram to the Central Terminus.
Working closely with Lindy Lee and her studio team based outside Byron Bay, Australia, global art and design studio and manufacturer UAP, in both Shanghai and Brisbane, and art consultants Art Partners collaborated to progress the concept through the technical design development phase, to the production and final installation of the piece. This monumental sculpture was cast in bronze using a sand-casting technique, and the varied and complex elements of the artwork were assembled, finished, and patinated, all in close coordination with the artist over a period of almost three years.
In addition, The Peak Tramways Company and UAP have used Lindy Lee's Eye of Infinity as one of the pilot projects for the Artwork Ingredients List. This newly developed tool aims to record the materials and energy input required for each art project to be brought to life. This tool can better understand the impact of artwork on the environment, emissions generated, as well as strategies and tactics to reduce this impact. This tool is a commitment of the artist, clients, and all stakeholders toward more responsible consumption and production of art and other creative industries.
Stay tuned as we share more about this project.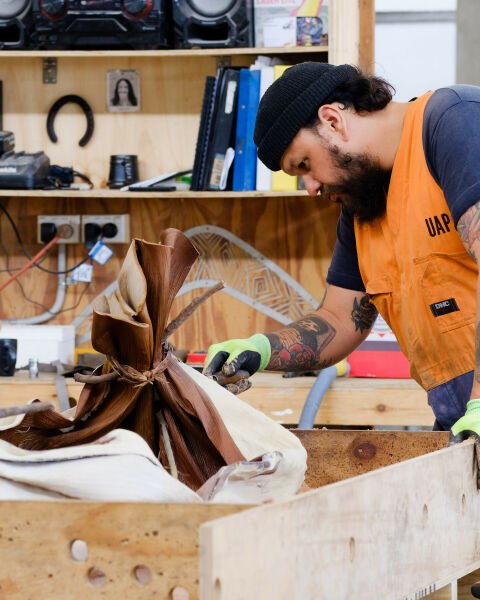 Occasionally, a project will reach the floor that requires an especially complex casting process – recently, this challenge came in the form of Libby Harward's Piccabeen Basket, a work conceived in collaboration with Judy Watson for Gold Coast's HOTA.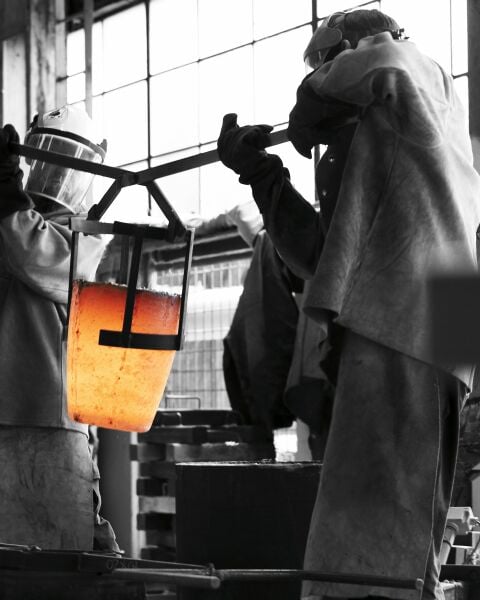 It is all about executing a vision and art fabricators are the necessary condition to achieve just that.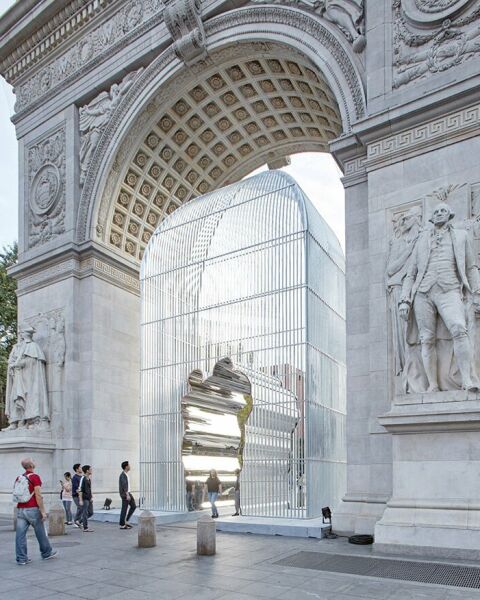 For more than 40 years, Public Art Fund has brought the world's most renowned creative forces to an audience of New York City locals and visitors alike through ambitious free exhibitions, offering the public powerful encounters with art and the urban landscape.