Yayoi Kusama's 'I Spend Each Day Embracing Flowers' at David Zwirner
New exhibition from May 11–July 21, 2023 at David Zwirner's locations in New York City.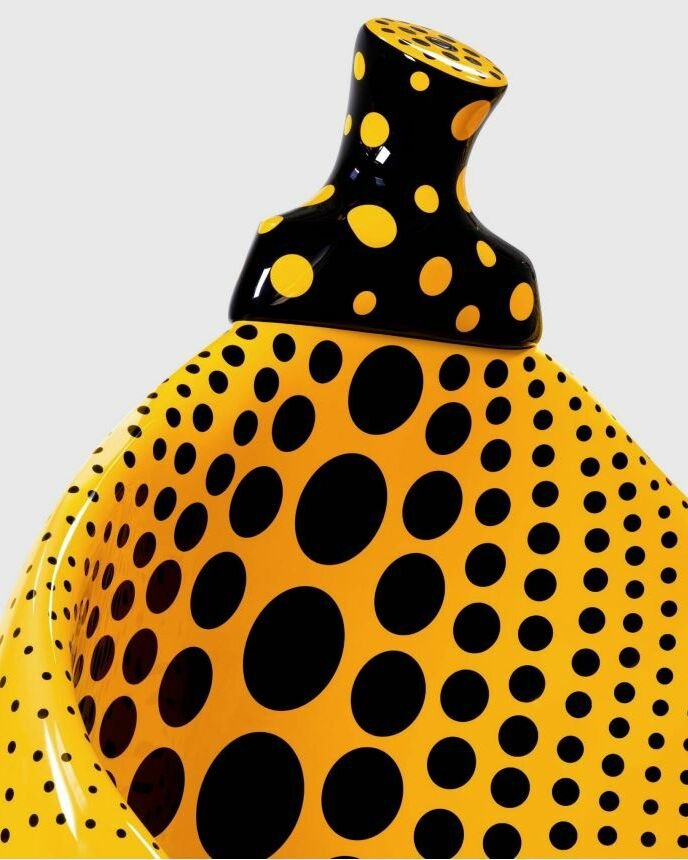 David Zwirner is pleased to announce I Spend Each Day Embracing Flowers, an exhibition of works by Japanese artist Yayoi Kusama that will feature new paintings, new sculptures elaborating on her signature motifs of pumpkins and flowers, and a new Infinity Mirror Room. Presented across the gallery's 519, 525, and 533 West 19th Street locations in New York, this will mark ten years since Kusama's first solo show with David Zwirner in 2013 and will be one of her largest gallery exhibitions to date.

Yayoi Kusama has shared the following message about her forthcoming exhibition:

I've Sung the Mind of Kusama Day by Day, a Song from the Heart.
O Youth of Today, Let Us Sing Together a Song from the Heart of the Universe!
One of the most influential artists of the twentieth and twenty-first centuries, Kusama occupies a unique position within recent art history. Since her early assimilation of pop art and minimalism in the 1960s, she has created a highly personal oeuvre that resonates with a global audience. Distinctly recognizable, her works frequently deploy repetitive elements—such as dots—to evoke both microscopic and macroscopic universes. Her highly influential career encompasses paintings, performances, room-size presentations, outdoor sculptural installations, literary works, films, fashion, design, and interventions within existing architectural structures.
The exhibition is named after three monumental flower sculptures, each titled I Spend Each Day Embracing Flowers, which occupy 519 West 19th Street. Since the 1950s, Kusama has repeatedly engaged flowers and plants as motifs in her work, inspired by her fascination with the natural world. Experienced in the round, the immense blooms invite the audience to partake in a wholly immersive experience that suggests the atmosphere of a lush garden. At the opposite end of the exhibition, at 533 West 19th Street, three massive undulating pumpkin sculptures transfigure the organic forms reimaginedby Kusama over several long decades. These wall-like structures situate viewers in a space that envelops them in her characteristic polka dots. Thirty-six paintings, most of which are part of her recent series EVERY DAY I PRAY FOR LOVE (2021–present), will be on view alongside a new Infinity Mirror Room at 525 West 19th Street. In these boldly colored compositions, the use of minute details and repetition of both shapes as well as brushwork reflects the history of obsession within Kusama's oeuvre. Vibrant, animated, and densely worked, the paintings are singular explorations of line and form, blending the boundaries between abstraction and figuration. These works continue to derive from her desire to produce art that is together autobiographical and seemingly created outside of the confines of the self. Dreaming of Earth'sSphericity, I Would Offer My Love (2023) is a large Infinity Mirror Room that features round-colored windows. These openings let in a dance of natural and artificial light alongside the interplay of bodies that activate the immersive space.
Yayoi Kusama: 1945 to Now, the most extensive Kusama retrospective to be staged in Asia—outside of the artist's native Japan—is currently on view at M+ Museum, Hong Kong, through May 14, 2023, and will subsequently travel to Guggenheim Bilbao in late June. Recently, Yayoi Kusama: My Soul Blooms Forever, the largest outdoor exhibition of its kind in the Gulf region, concluded its run at the Museum of Islamic Art, Doha, in March 2023, and Kusama's monumental mosaic artwork A Message of Love, Directly from My Heart unto the Universe, commissioned for Grand Central Madison by the MTA Arts & Design, was unveiled at Madison Concourse of Long Island Rail Road's new eastside terminus in New York City in February 2023.
Visit David Zwirner for more information.
Image credit: Yayoi Kusama, Aspiring to Pumpkin's Love, the Love in My Heart, 2023 (detail). © YAYOI KUSAMA. Courtesy of David Zwirner (installation views)

Contributing curators together with UAP's curatorial team select their best public art for the year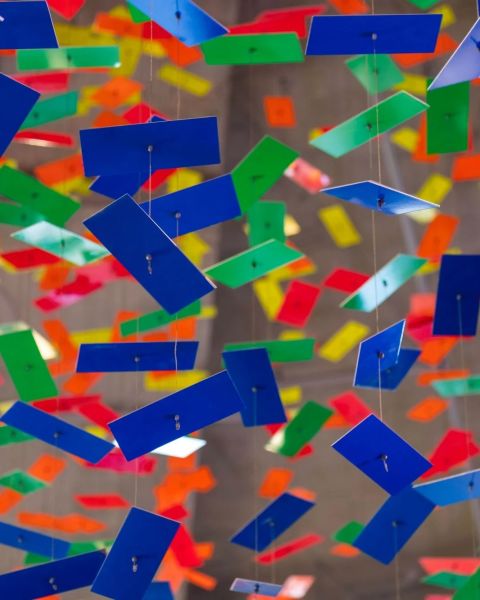 An immersive and multi-colored sensorial experience was commissioned by Lendlease in 2019, as a permanent hanging art installation atop the ground floor of The Exchange – Sydney's latest architectural icon and platform for creative innovation. Urban Art Projects (UAP) was instrumental throughout the design, fabrication and installation of this optically exquisite piece.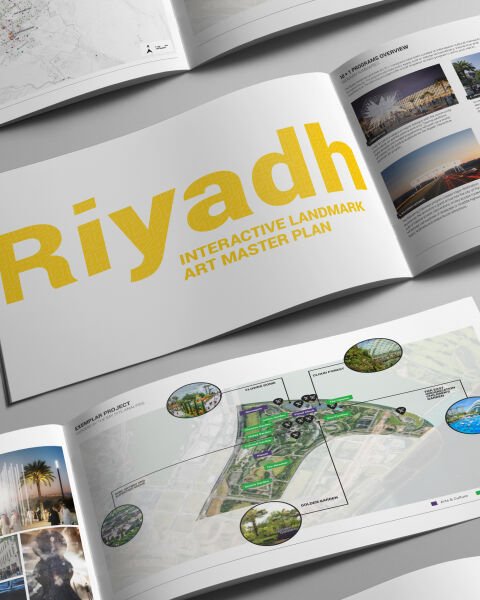 The team of curators based throughout the US, Australia, and China specialize in public art curation, including the development of master plans, public art strategies and temporary programs, as well as the selection, briefing and engagement of artists across a variety of projects.