Meet the Curators Behind this year's Public Art highlights
Presented in collaboration with Artsy, we're excited to introduce the curators contributing to this year's selection.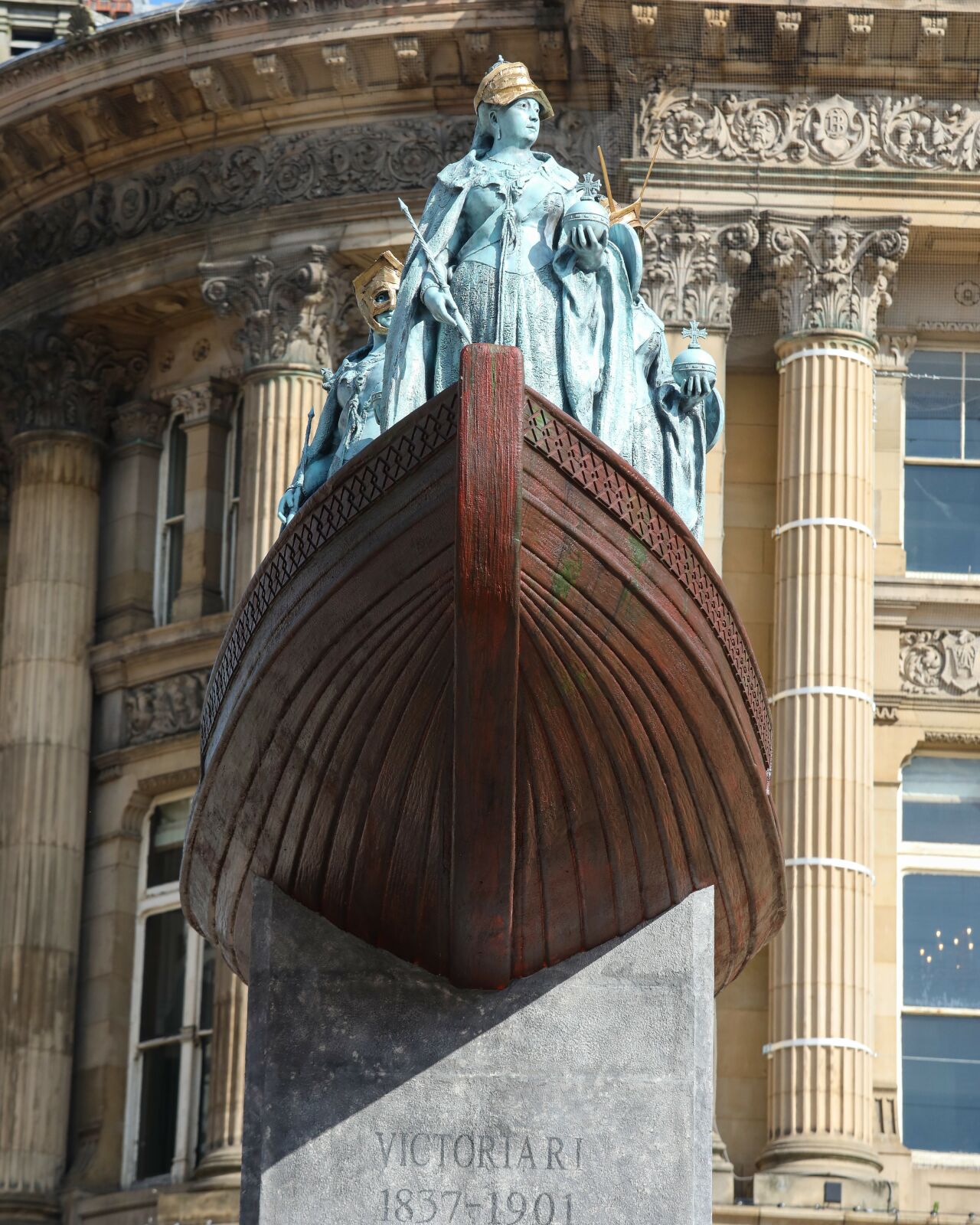 Introducing this year's contributing curators for Best of Public Art. Presented by UAP's consultancy team led by Director | Curatorial Natasha Smith and assisted by Curator Anna Bellotti. Now in its eighth year, this annual review is delivered in partnership with Artsy and brings together top curators worldwide to curate a selection of the year's most outstanding public art.
Contributing Curators for 2023
Dina Amin
Dina Amin is CEO of the Visual Arts Commission and has over 20 years of experience in the international contemporary art industry, having held senior and leadership positions in public entities and with some of the world's most distinguished and prestigious auction houses, including Christie's and Phillips across multiple global markets and centres including the United States of America, the Middle East and the United Kingdom.
Tairone Bastien
Tairone Bastien is an independent curator based in Toronto and an Assistant Professor in the Criticism and Curatorial Practice program at Ontario College of Art and Design University. Tairone co-curated the inaugural Toronto Biennial of Art in 2019 and is collaborating on the second edition in 2022. From 2011-2016, Tairone established the arts programme at Alserkal Avenue and Alserkal Residency in Dubai for artists, curators, and researchers in the Middle East, North Africa and South Asia. From 2005-2010, he was a curator for Performa in New York City, co-organising the first three editions of the ground-breaking biennial of live performance art. Tairone holds a Master of Art from the Center for Curatorial Studies, Bard College, New York; and a Bachelor's Degree in Art History with a Minor in Critical Studies in Sexuality from the University of British Columbia.
Hedwig Fijen
Hedwig Fijen is the Founding Director of Manifesta. Hedwig studied History and History of Art at the University of Amsterdam. She is founding director of Manifesta, the European Nomadic Biennial, since its origin in Rotterdam in 1993. Under Fijen's direction Manifesta has developed into the third most influential biennial in the world. Over this period, Fijen has transformed the biennial from a contemporary art platform into an interdisciplinary platform for social cultural change. For her work in the field of European cultural developments she has recently been appointed as an Officer in the Order Oranje-Nassau by the King of the Netherlands.
Fijen oversees all aspects of the Manifesta organisation including the selection of Host Cities and thematic content. The final execution of the concept of the cultural mediator is her responsibility. Fijen has worked in the international field of contemporary culture, art and urbanism for 30 years in a variety of countries. Before Manifesta, she worked as a curator at the Netherlands Office for Fine Arts and has worked in Eastern Europe, the Soviet Union, Cuba and many other countries. She has lectured extensively and has written many articles in the context of Manifesta as a biennial.
Fijen is currently working on concurrent editions of the Manifesta biennial: Manifesta 15, to be hosted by the city of Barcelona in 2024; and Manifesta 16, in the Ruhr area in 2026.
Nora Lawrence
Nora Lawrence (she/her) is the Artistic Director and Chief Curator of Storm King Art Center, leading its curatorial program and providing vision and guidance for the artistic functions of the institution. Lawrence has played an integral role in raising the museum's profile—seeing its audience grow four-fold and working with artists to realize ambitious works while also bringing in a new generation of artists.
Lawrence recently co-curated the 2023 site-specific commission with Martin Puryear, and led Storm King's commission of Sarah Sze's permanent site-specific sculpture, which opened in 2021. Lawrence has developed nearly 20 exhibitions, working with artists including Lynda Benglis, Mark Dion, Rashid Johnson, and Wangechi Mutu. She established Storm King's annual Outlooks program, which invites one artist to realize a temporary site-specific work. Artists include Brandon Ndife, Virginia Overton, Heather Hart, and Elaine Cameron-Weir, among others. Lawrence also co-founded the Shandaken: Storm King residency at Storm King.
Nathan Pōhio
Nathan Pōhio (Waitaha, Kāti Mamoe, Kāi Tahu, Ngāti Kahungunu, Tau Iwi) is and artist and Senior Curator Māori at Auckland Art Gallery Toi o Tamaki, a founding member of Paemanu and Co-Vice President of Te Ūaka Lyttleton Museum.
Pōhio was commissioned to create new work for SCAPE Public Art, Raise the Anchor, Unfurl the Sails, set course to the centre of an ever setting sun! 2015. From conception this work became a five-year project touring Aotearoa New Zealand to be included in Documenta14, Kassel Germany, 2017, before finally resting permanently as a gift to the city of Ōtautahi Christchurch in Little Hagley Park, 2019.
Natasha Smith
Beginning her career with degrees in Fine Arts and Art History, and postgraduate studies in Art Curatorship and Museum Studies (University of Canterbury, Christchurch, New Zealand), Natasha worked in the commercial and public arts sectors within the Asia Pacific region prior to joining UAP in 2009.
Highly skilled in curating art for the public realm, having developed art master plans and strategies, conducted creative placemaking and delivered art programs for commercial developments, Natasha has master-planned art for cities and community spaces across Australia, the Middle East, Asia, the Americas and Europe.
Natasha leads the UAP curatorial team globally, with teams located in Brisbane, Melbourne and Sydney, Australia, Shanghai, China, and New York in the United States. Natasha has worked with international curatorial collaborators on projects, including: Nicholas Baume, Director and Chief Curator, Public Art Fund, New York; Mona Khazindar, previous Director General of L'Institut du Monde Arabe, Paris; and Chris Saines, Director of the Queensland Art Gallery | Gallery of Modern Art, Brisbane. Natasha has worked closely with leading edge contemporary artists and designers from around the globe including but not limited to: Jeppe Hein; Arne Quinze; Timo Nasseri; Lindy Lee; Fredrikson Stallard; Reko Rennie; Judy Watson; and Ruben Patterson.
Anna Bellotti
As a public art curator, Anna is passionate about the implementation of art that responds dynamically to place through tailored, curatorially driven approaches. Working with leading artists from around the world to deliver exciting outcomes for the public realm, Anna's interests lie in how access to public art can benefit communities, contribute to placemaking, and improve well-being through maximizing opportunities for engagement with art.
At UAP, Anna is involved in the development and delivery of public art strategies and masterplans across regions including Australia and the Middle East, with a focus on capacity building within the public art sector for both commissioners and artists. Working closely with Clients, consultant teams and artists Anna seeks to guide site-specific outcomes that align to global best practice approaches in public art implementation.
With a background working in the contemporary commercial art sector, Anna has collaborated with artists and stakeholders to aid in the development and presentation of exhibitions and art fairs. Anna holds a Master of Art Curatorship from the University of Melbourne, and a Bachelor of Design with Honors from the University of New South Wales.
Read past surveys of public art highlights at Artsy can be read here:
2022 with contributing curators Aric Chen, Tandazani Dhlakama, Luise Faurschou, Xiaoyu Weng, and UAP's Natasha Smith and Ineke Dane
2021 with contributing curators Paul Farber, Kirsten Lacy, Matthew Israel, Yang Zi, Sarah Collicot and UAP's Natasha Smith and Ineke Dane
2020 with contributing curators

Brook Andrew

,

Manal AlDowayan

, Kendal Henry, and

Raqs Media Collective

, and UAP's Natasha Smith and Ineke Dane
2019 with contributing curators Nicholas Baume, Julia Friedman, Natalie King, Venus Lau, Nick Mitzevich, and UAP's Natasha Smith and Ineke Dane
2018 with contributing curators Alexie Glass-Kantor, Alison Kubler, Emma Enderby, Natalie King, Nicholas Baume, and UAP's Natasha Smith and Ineke Dane
Image credit: Foreign Exchange by Hew Locke, a temporary public artwork presented by the Birmingham 2022 Festival and commissioned by Ikon. Photo by Shaun Fellows. Courtesy of Birmingham 2022 Festival and Ikon | Best of Public Art 2022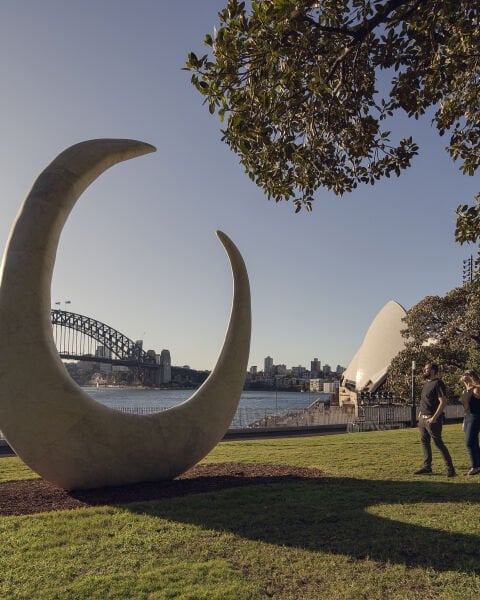 'bara' forms part of the Eora Journey, a public art program for the City of Sydney that recognises and celebrates the living cultures of Aboriginal and Torres Strait Islander communities.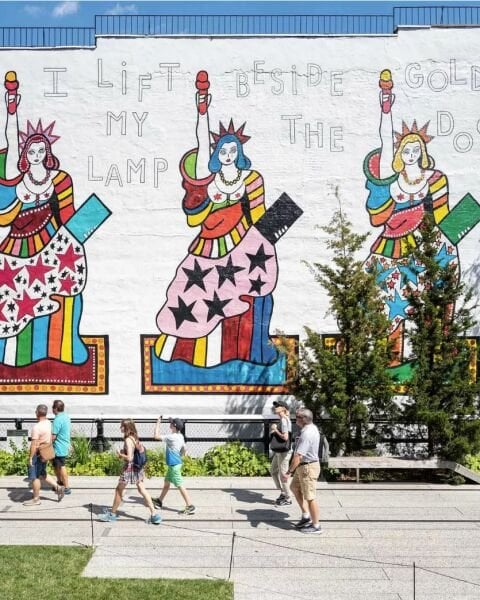 Delivered in partnership with Artsy, we are thrilled to share this year's contributing curators.