Shanghai Library East Officially Opens
One of the world's largest libraries, Shanghai Library East officially opens today with a remarkable public art program with influential artists.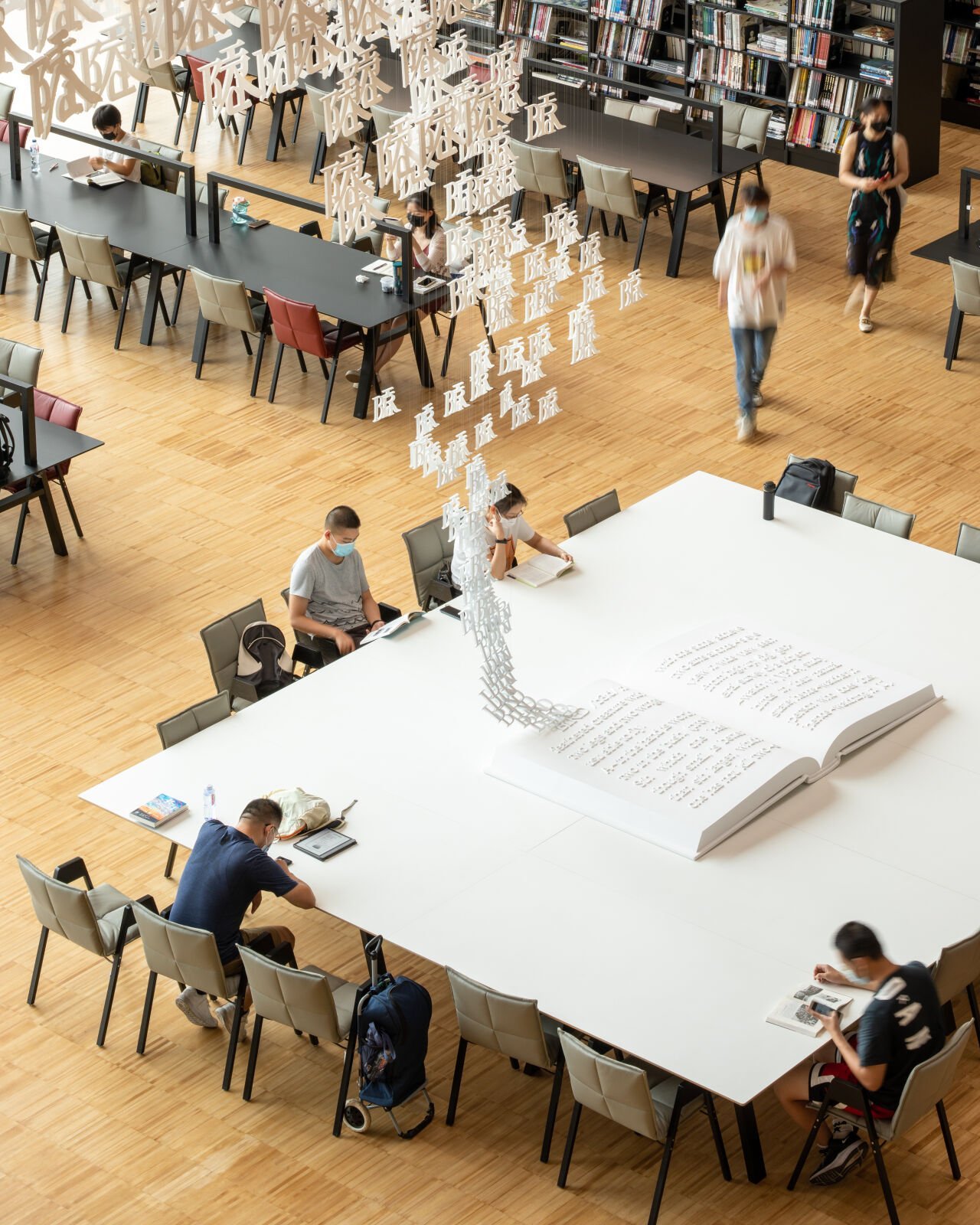 Shanghai Library East, one of the world's largest new libraries, opens its doors to the public today, including a public art program curated and delivered by UAP, featuring 10 site-specific permanent commissions by leading Chinese and international artists. The artworks are installed across different locations within the 115,000 square metre library designed by the renowned Schmidt Hammer Lassen (SHL) Architects, creating a unique and engaging cultural experience for local and global visitors. A centre for art, culture and technology-driven learning, the library is set to be a new cultural destination that pushes the boundaries between learning and leisure, drives the sharing of knowledge, deepens connections between people and inspires generations to come.
Shanghai Library East also sets a new standard for library curation. With reference to the international practice of allocating at least 1% of the total budget for public art in public facilities, the newly built Shanghai Library East has committed to integrating art into the overall design. UAP is honoured to be the project's art planning and production partner, in collaboration with the Library, 10 permanent works by artists from home and abroad were commissioned to complement the world-class architecture under the curatorial theme 'Mediums: The Development of Writing'.

Translating the Shanghai Library's curatorial ambitions into a built artwork program across the many sites of the project was a strategic process of collaboration and investigation. The public art vision for the Library, to create an unprecedented collection that befits an institution devoted to education, study, and the archive of texts, has been an essential guide in the realisation process. To have been able to guide the artists and accompany the commissioner and their architects in this journey of conceptualisation, experimentation, and realisation has been an honour.

Dane Currey, Principal at UAP
A Public Art Program Inspired by The Evolution of Text
Starting off as a place for curated collections of resources and writings, the library has now evolved into a cultural institution that exists in multiple timelines simultaneously. It has also been referred to as a "third space" – a highly personal space that sits somewhere between home and office. The Shanghai Library East aims not only to record and preserve human history and cultural treasures but also to provide a shared, inclusive and open platform to encourage mutual understanding, where the past and the present can provide a foundation for imagining the future. And public art plays a significant role in that.
Public art is an integral part of urban cultural planning, it highlights a city's unique character and shapes its cultural branding, bringing vital energy to the city and its dwellers. Public art is also one of the most effective ways to promote the popularisation of art and stimulate human interaction and communication while providing aesthetic enjoyment.
With all that in mind, UAP's art strategies team decided to use the evolution of text throughout Chinese civilization as a curatorial thread. From hard stone tablets to light paper, and from movable type printing to the appearance of digital typefaces, the evolution of the vectors of knowledge is tangible and orderly, yet they all pass on the flow of knowledge, breaking through the limits of time and space, and inspiring generations in unexpected ways. The methods and content for "reading" are constantly evolving, as seen in the artworks exhibited.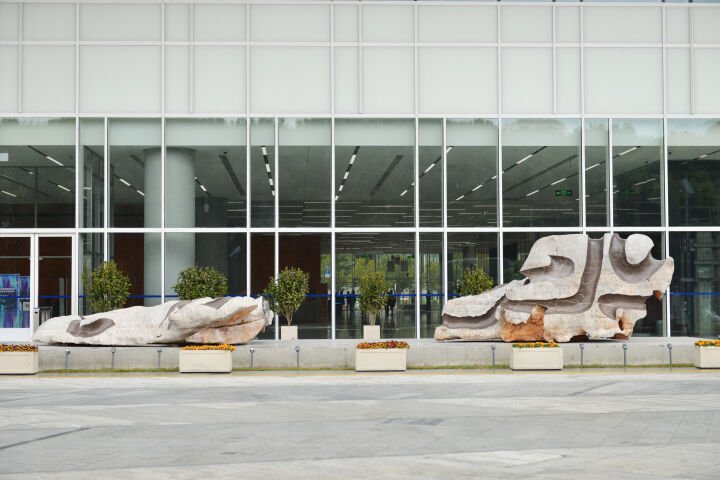 Gu Wenda, Gao Shan Yang Zhi, 2022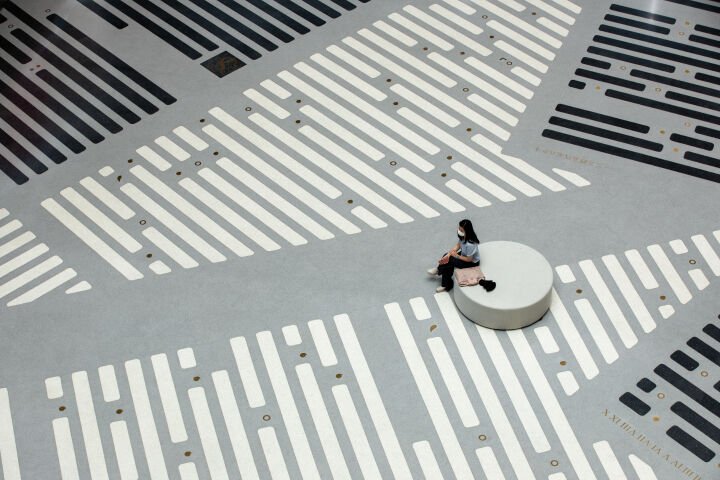 Shen Fan, Passing of the Seasons, 2022
Xu bing, Living word, 2022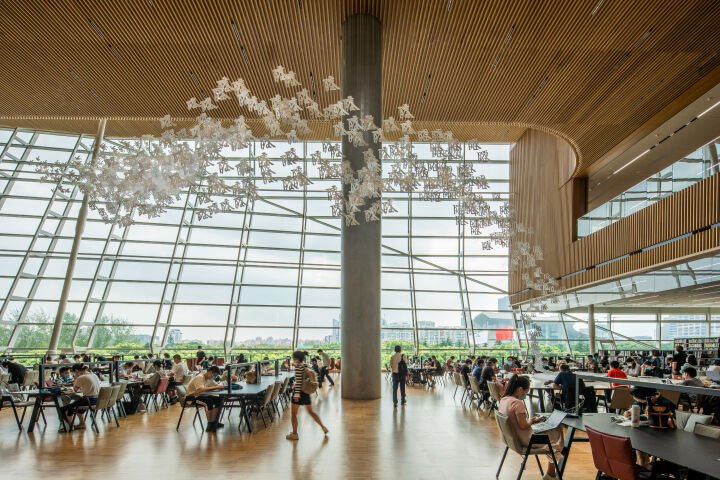 Xu Bing, Living word, 2022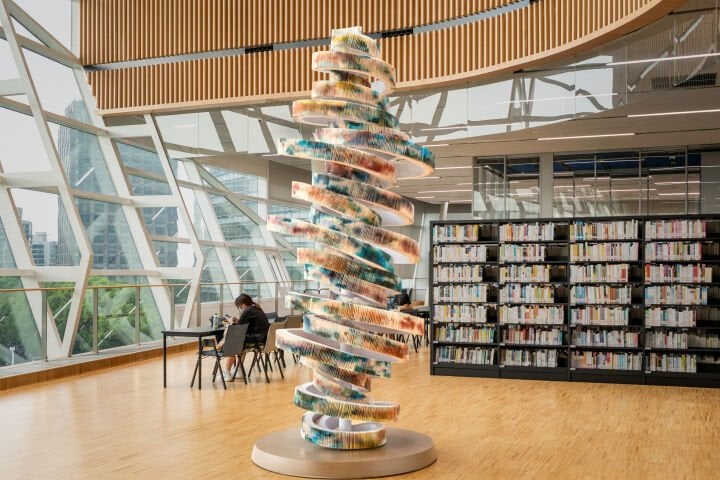 Mia Liu, Tower of Knowledge, 2022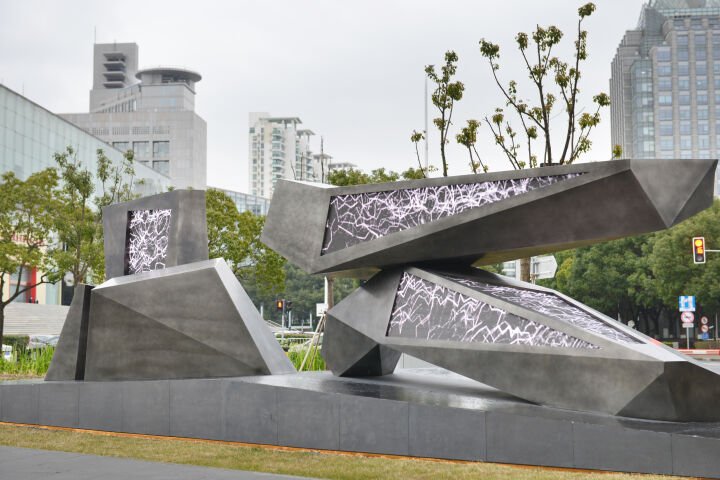 Zheng Chongbin, Flying Stone, 2022
Jade and stone were the most important carriers of writing before the invention of paper. Shanghai-born artist Gu Wenda pays tribute to Shanghai Library East with his iconic Confucian stones where two of them are inscribed with High Mountain (gāoshān) and Looking Up (yǎngzhǐ) and stand in the Knowledge Square at the main entrance, facing each other. Combined, they create a Chinese idiom that means to behold a great mountain or other admirable figures of greatness and pay homage to both the grandeur of civilisation and humility of the visitor. Stepping into the atrium of the library, artist Shen Fan pivots the timeline towards the modern era, when newspapers were the main vector for the dissemination of information. The several hundred square meters of terrazzo patterns that make up his artwork are abstract interpretations of newspapers, all drawn from passages closely related to the history and collections of the Shanghai Library. The dynamic brass decorations are the punctuation marks that contributed to the development of the modern Chinese language. At the north entrance on the ground floor, Zheng Chongbin, also a Shanghai-born artist, has brought a group of "flying stones" to the library. His experience in San Francisco of "half ocean, half technology" has often prompted him to think about nature and the future, and the electronic screens in the installation become the "paper" of our time, reflecting the changes in the way information is disseminated between the past and the present. Perhaps the most intuitive interpretation of this process of "change" and "flow" is the giant artwork Living Word, which spans the reading area on the south side of the third-floor window. Here, artist Xu Bing frees the Chinese character for "bird", appearing in the artist's own characteristic "Square Word Calligraphy" form, with the 842 acrylic characters flying away from a book, before devolving towards Chinese regular script, clerical script and small seal script, and finally back to the ancient Chinese pictographs. An accompanying AR program also allows that vision to be captured on mobile devices.
Shanghai-based artist Ni Youyu and Taipei-based artist Mia Liu use the catalogue cabinets and index cards of the old Shanghai Library as inspiration; they coincidentally came up with the idea of adopting the monumental architectural forms of "tower" and "pagoda" for their installation. Quest City repurposes 8 old wooden cabinets into a tower with plaster for windows, reflecting the long and arduous road to truth. While the double spiral structure of the Tower of Knowledge is a metaphor for the cycle of life incorporating 7,960 of the old catalogue index cards. Simon Ma's Be With You visualises the great power of knowledge, amplifying its function as our best companion for growing and breakthroughs in life. Yang Zhenzhong's Infinity combines cutting-edge 3D printing technology with traditional manual techniques to transform his stone sketches into digital models and then uses robotic arms to carve out interlocking Möbius rings, symbolising the infinite possibilities of connection that Shanghai Library East offers to its readers - from traditional to technology, from past to future, from here to the world.
The famous phrase "knowledge is power" is embodied on every floor of the Shanghai Library in different languages. Artist Emily Floyd vividly interprets "knowledge is power" in her signature typography. A golden cat sits beside the text, acting as a guardian of knowledge, immersing young readers in the power of knowledge in a fun and educational way. Welcoming and accessible, the information desks designed by Plummer & Smith depart from traditional approaches, and integrate the functions in a continuous, flowing open enclosure, resulting in desks that could be split up to suit different scenarios.
Artist Xu Bing shares: "Libraries are sanctuaries for cultural and spiritual pursuits. Although the emergence of smartphones and ubiquitous connectivity have made information more accessible, physical libraries are becoming more important with their growing value in carrying human history and intellectual heritage. In Living Word created for Shanghai Library East, 842 'birds' in different writing styles soar up from the top left corner of the page, inviting readers to free their minds and explore the ideas of writing, Chinese calligraphy, and the interchange of various cultures. I hope the work will help release readers and visitors from traditional perspectives and see contemporary art in creative ways while reflecting on art's relationship with nature and people.
Shanghai artist Shen Fan also shares: "As a Shanghai native, I am honoured to participate in such a meaningful project for my hometown. Libraries are essential public facilities in a city. Shanghai Library East has a world-class architectural design, and also provides a welcoming and inspiring environment through the stellar array of public artworks. The extraordinary atrium space brings both possibilities and challenges to my work, and I hope that between the lines of Passing of the Seasons, readers find the joy of art as well as reading."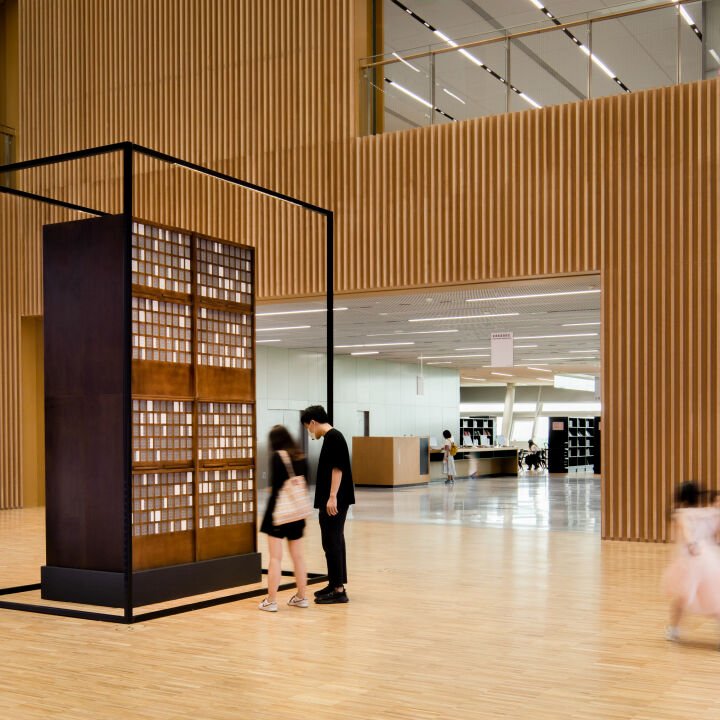 Ni Youyu, Quest City, 2022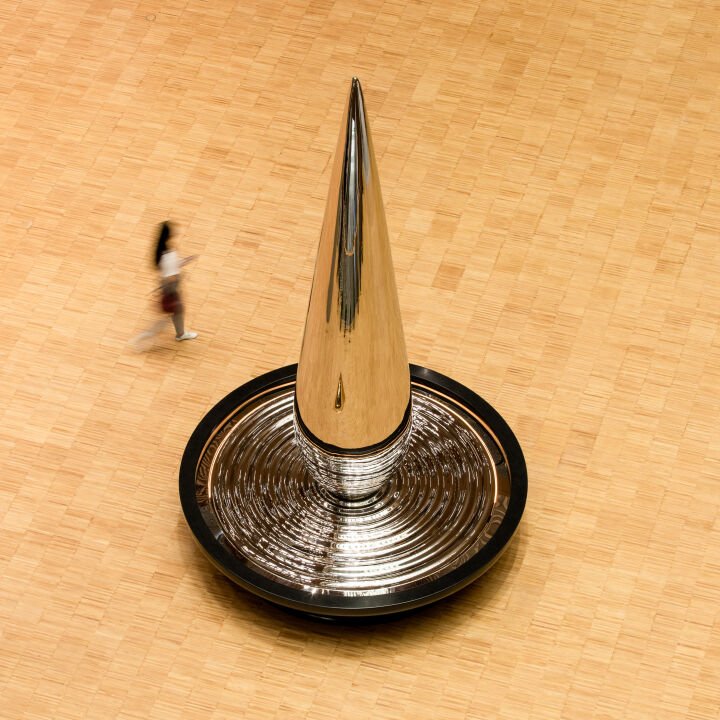 Simon Ma, Be With You, 2022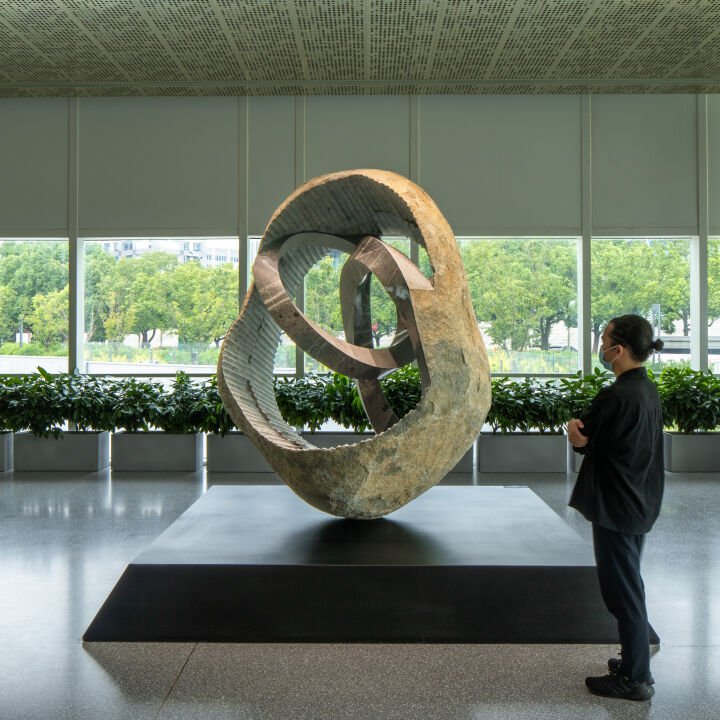 Yang Zhengzhong, Infinity, 2022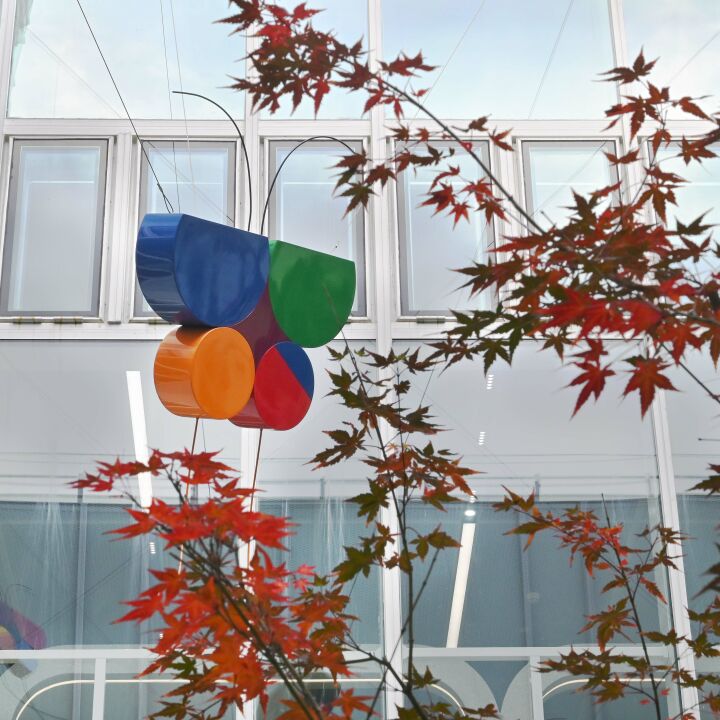 Emily Floyd, Flying Kite, 2022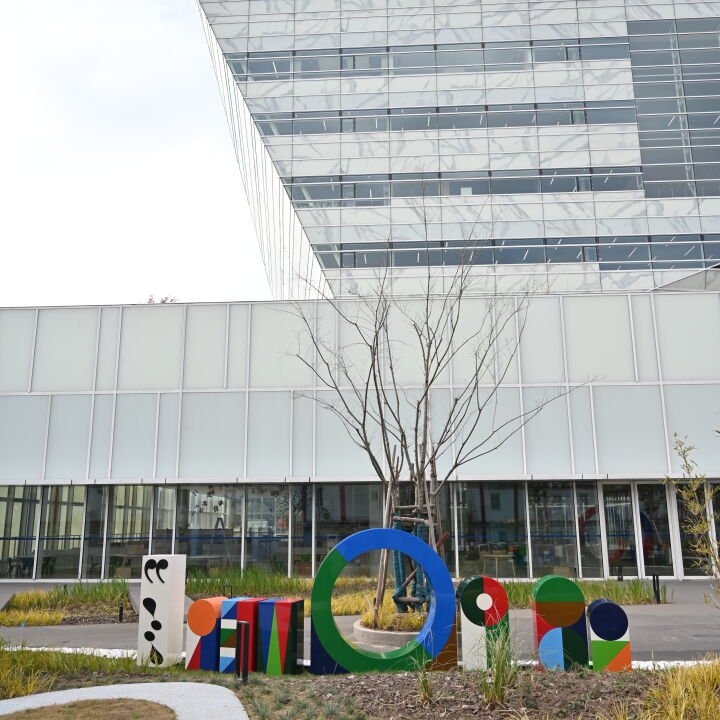 Emily Floyd, Knowledge Power, 2022
An Architectural Design Anchored in Classical Chinese Scholarship
The architectural design of Shanghai Library East by SHL alludes to classical Chinese scholarship and anchors it in tradition: it evokes a scholar's rock in a Chinese garden: a polyhedral stone enveloped in an emerald tree canopy; a naturally occurring network of interconnected interior spaces; a wellspring of knowledge, inquiry, and discovery.
The library's exterior pays homage to printed literature through an even subtler symbolism. An abstract motif depicting 15 photographs of marble swirls "printed" onto the façade's glass panels represents the library's "cover." Arranged in horizontal bands of varying transparency, these etched panels allow light to penetrate deep into the building, illuminating the space — and, like a good book, enlightening the mind. On the main level, a grand central atrium of bamboo, oak, and terrazzo welcomes guests into a vast yet warm and inviting atmosphere, embarking on a visual and intellectual journey of joy and enlightenment.

This important cultural centre for the citizens of Shanghai embraces the idea of 'collection to connection' – a space to bring people together. It's the city's gift to them.

Chris Hardie, Design Director and Chief Architect for SHL
Image credit: Raw Vision Studio. Courtesy of the artists and UAP.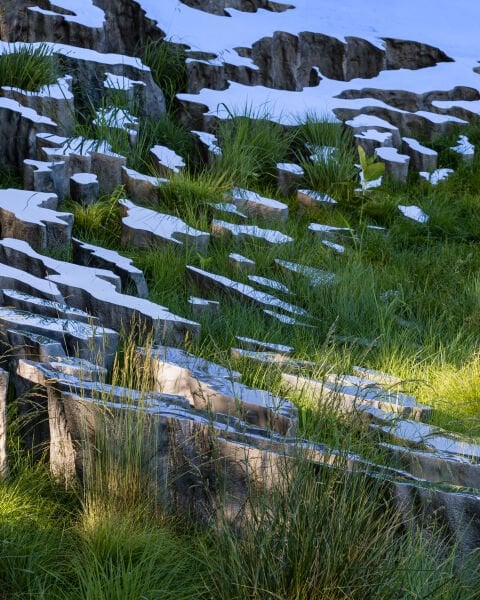 Looking back at some the incredible things we have delivered recently in Australia, China, the United States and the Middle East.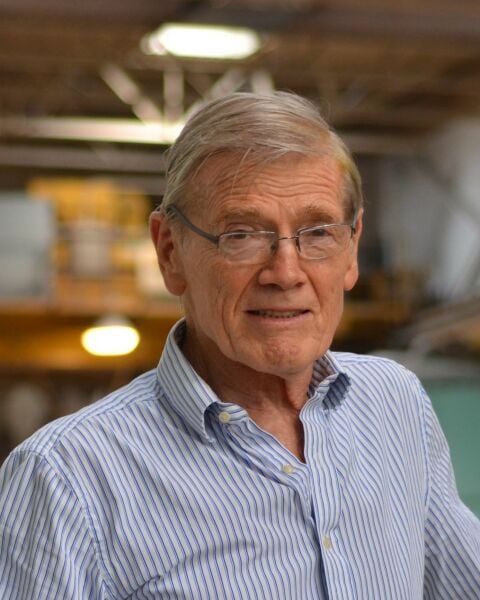 The new fund will introduce, educate, and empower the next generation of art makers.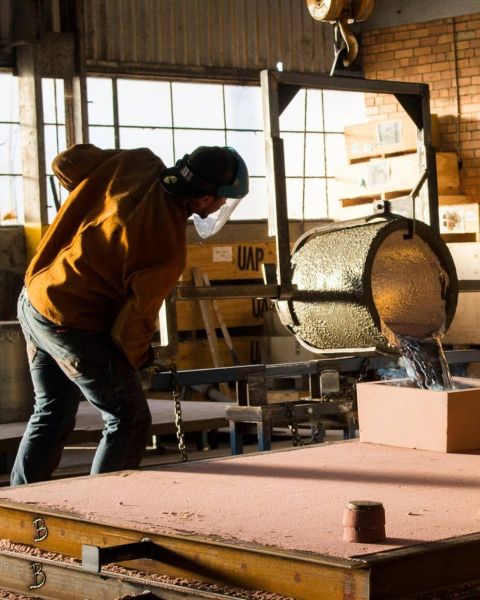 Since our founding in 1993, we've worked to create a place for emerging and established creatives to develop ideas, investigate materiality, deliver projects, and extend their practice.