Suzhou Yanlord Cangjie Opens to the Public
A landmark lifestyle and culture destination welcomes visitors in Suzhou, China
by Olivia Shu, Sunny Shi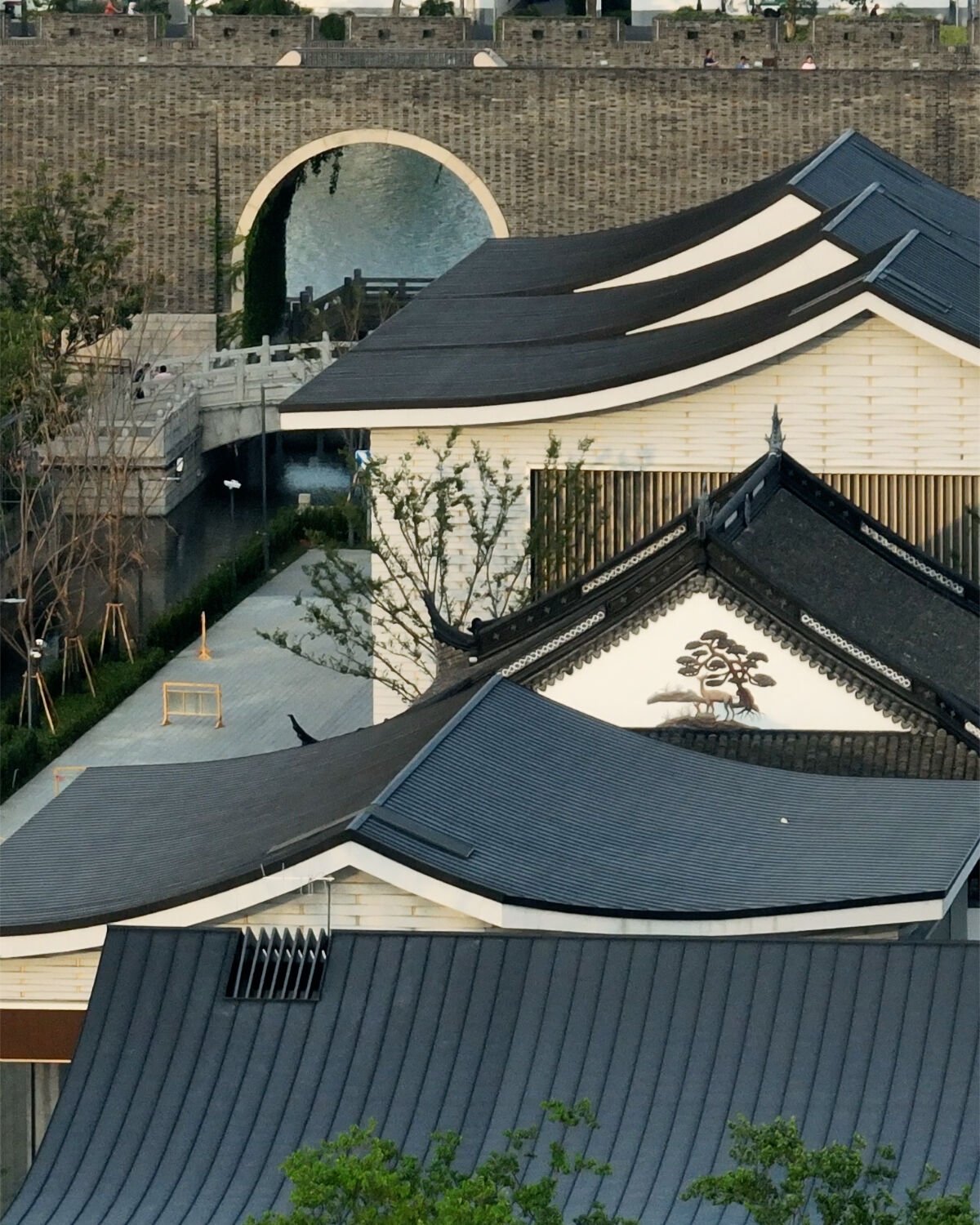 Suzhou Yanlord Cangjie, located in the core area of Suzhou's ancient city and Guanqian commercial district, is surrounded by numerous world cultural heritage sites such as Couple's Retreat Garden, Humble Administrator's Garden, Suzhou Museum, and Pingjiang Historic and Cultural District. Steeped in the millennia-old culture of Suzhou, the upcoming urban landmark is also a place entrusted with the "renewal" of commercial and lifestyle traditions that have been passed down to today. Woods Bagot is spearheading the overall planning, architecture, and interior design of Yanlord Cangjie, with a total construction area of 140,000 square meters. Yanlord Cangjie will not only bring together historical, cultural, artistic, and technological elements, becoming a multidimensional source of inspiration, but also a new commercial space that returns to the form of ancient city and continues the urban fabric.
The value and mission of public art are intricately linked to local culture. In line with Yanlord Land Group's vision of "Developing land with devotion". The UAP team draws inspiration from Suzhou's city charm, weaving a narrative of "Seeking Treasures, Encountering Oneself.", invite viewers to explore a dynamic "Art Garden" journey.
Five renowned contemporary artists from home and abroad, Florentijn Hofman, Shinji Ohmaki, Lee Sangsoo, Jacky Tsai, and Atomic Visual Studio radiation digital art team, were invited and commissioned to create site-specific works of art, drawing from their expertise in various artistic practices.
Cangjie Plaza as the starting point of the district, internationally renowned public artist Florentijn Hofman has created a gateway public artwork, drawing inspiration of the traditional Su embroidery traditional art piece titled Magpies on the Plum Tree. A pair of magpies flies out of the beautiful, embroidered work, carrying the glittering treasures on the black tile eaves. The crisp chirping of birds extends a warm welcome to visitors, brings them into the "Art Garden" of Yanlord Cangjie, and commence the "Treasure Hunt" journey.
Suzhou, renowned for its fusion of land and water, stands as one of the birthplaces of Wu culture in Jiangnan, also gathered various traditional treasures in Suzhou gardens, it showcases the pursuit of a better life by the Suzhou citizens. Strolling through to the Zhenhe Plaza, Japanese contemporary artist Shinji Omaki drew inspiration from Suzhou's unique landscape and cultural attractions. He created a poetic and exquisite imagery which forms a delegate and elegant modern Suzhou vase, paying tribute to the craftsmanship of the past and protect the artistic ingenuity. The fantastic treasure adds luster to the city skyline.
Scenes changes when you continue your journey to the historical architecture of the Sanjian Wall and Watchtower, Chinese diaspora artist Jacky Tsai unfurls his Suzhou garden-inspired vision. Elements of flowers and plants, koi fish, and soaring birds come to life in his innovative interpretations adorning the walls. These vibrant murals breathe fresh vitality into the aging structures. Here, contemporary fashion seamlessly blends into the enriched traditional culture, inviting visitors to encounter a modern aesthetic that beautifully captures the essence of Suzhou-style living.
Drawn by the sound, a courtyard of dancing light and cascading greens awaits. Hailing from China, a radiant digital art team employs new media techniques to breathe life into the magpies flying from Suzhou embroidery. They craft dynamic, night-time art projections, inviting the audience to wander through surreal Suzhou-style settings, embarking together on a journey to conceal treasures within the art garden. The resplendent courtyard aglow with nocturnal brilliance beckons for a moment of contemplation and admiration.
The "Treasure Hunt Journey" does not end here. From the picturesque courtyard, descending the stairs, renowned Korean sculptor Lee Sangsoo, known for his highly representative abstract lines, has created several lazy little kitties scattered on the steps, encouraging visitors to continue exploring the hidden artistic elements in Cangjie. With their friendly and adorable forms, the artworks create an atmosphere of Suzhou's slow-paced lifestyle.
Strolling through the "Treasure Hunt Journey," the final artwork awaits you at the heart of Suzhou Yanlord Cangjie - "Cherishing Oneself." Renowned artists from both China and international backgrounds have collaborated with UAP to blend contemporary techniques with traditional Suzhou cultural elements, creating bespoke artworks for Yanlord Cangjie. This park-like and unique artistic experience explores the story of Suzhou's duality, finding a perfect balance between the old and the new.
I like the engagement and connection between a shopping mall, jewelry and these stealing magpies. It makes you stay alert and also aware that you have or will have……

Florentijn Hofman
In Suzhou, where land and water intersect and various civilizations have converged and flourished, I hope that this facility, together with the visitors who come here, can create a new sense of time and space alongside nature and history, in the context of the vast timeline that humanity has traversed thus far.

Shinji Omaki
I hope when visitors come to Yanlord Cangjie, they will enjoy my art and experience the captivating fusion of Chinese and Western artistic influences.

Jacky Tsai
The overall visual style is magnificent and dreamy. We have attempted to capture a new sense of classicism with soft-focus lighting, hoping that the audience can feel the flow of time through the dynamic gaze.

Atomic Visual Studio
When people need a break from their busy lives, they visit shopping centers. There, people find relaxation and relieve stress. How to respond with my artistic appearance may be like relaxed cats without any worries. I hope that my artworks will naturally become part of people's leisure and enjoyment.

Lee Sangsoo
Image Credits: Artwork image courtesy of the artist and Jerome Huang of UAP courtesy of UAP | Urban Art Projects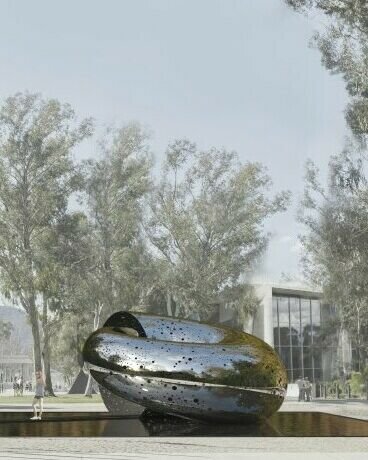 To be built at our Brisbane workshop, 'Ouroboros' will be constructed from mirror-polished recycled and reclaimed stainless steel and weighing approximately 13 tonnes; it will be the largest acquisition and one of the most significant public art commissions ever in Australia.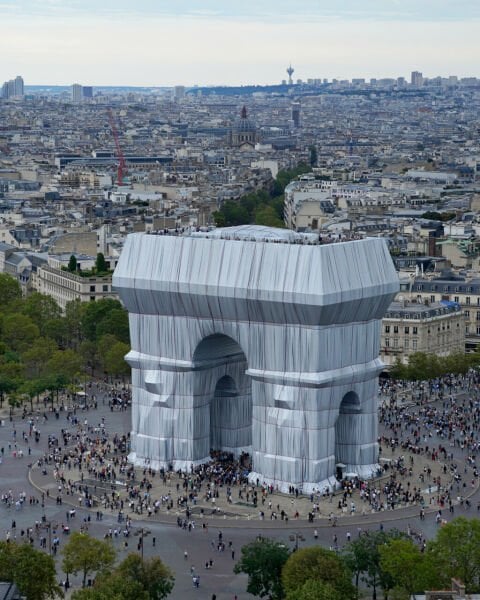 In its sixth iteration, UAP, in collaboration with five influential curators, has surveyed top public art projects of the year, reflecting trends and recurring themes that artists are addressing in different ways and in diverse locations globally.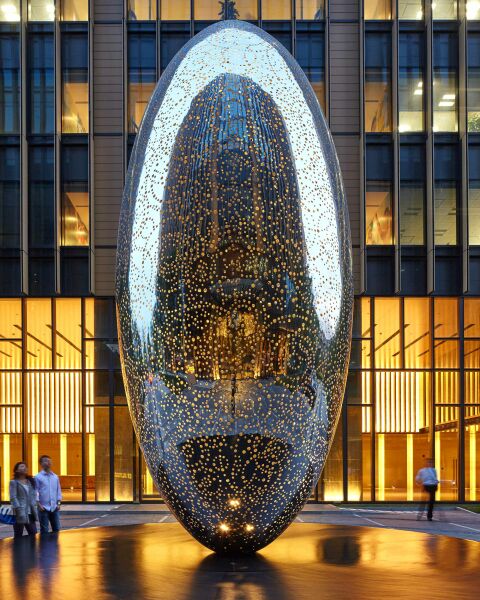 How UAP founders Daniel and Matthew Tobin and their team have been bringing artworks to life in major sculptural projects across the globe.