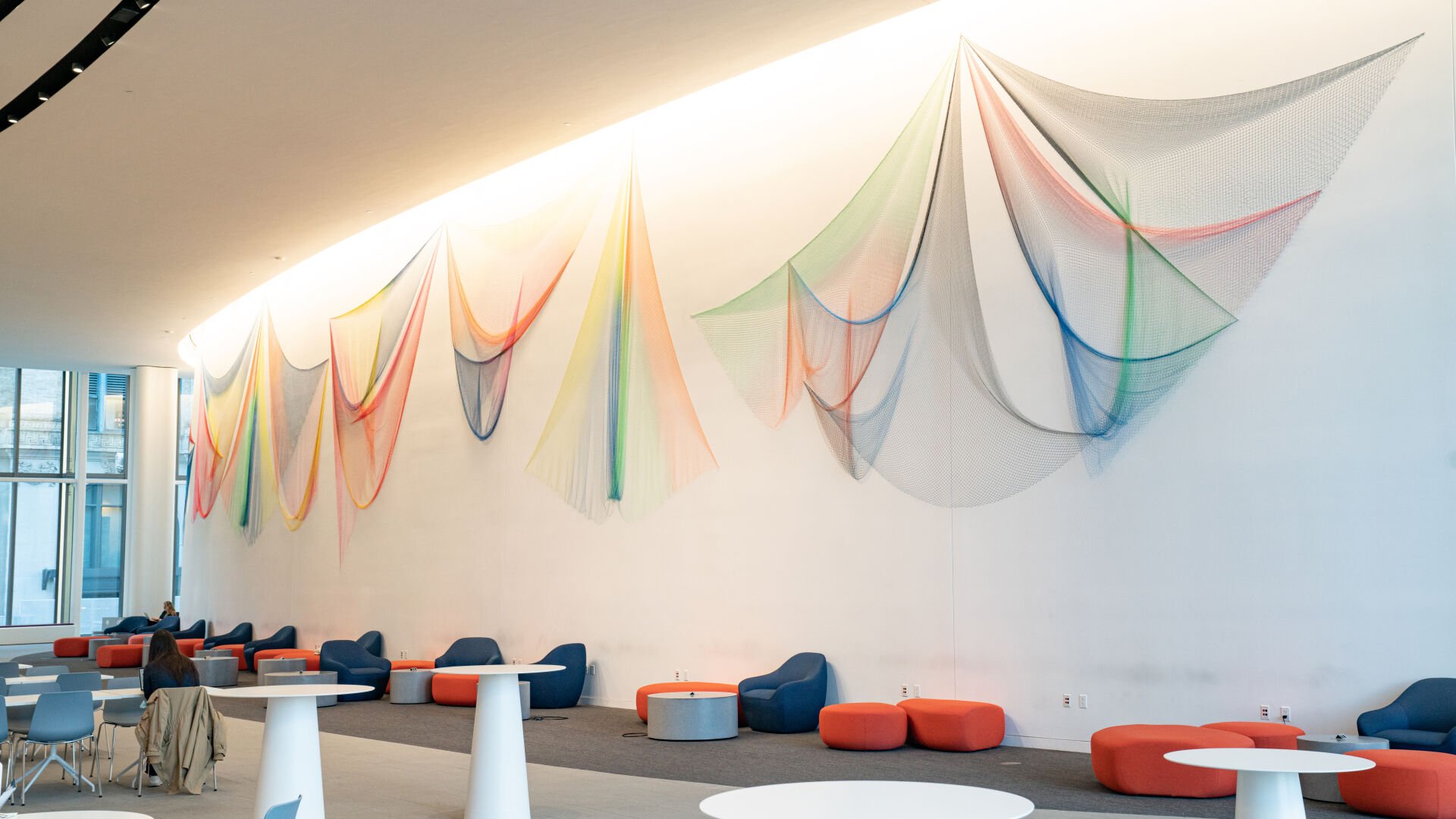 #No. 1138 Net
NEW YORK CITY, USA
Rana Begum is a British-Bangladeshi artist known for her abstract and minimalist artworks that explore the interplay of colour, light, and geometric form. Her work often draws inspiration from the architecture and design of her surroundings, using repetition and symmetry to create optical illusions and dynamic visual effects.
The permanent installation 'No. 1138 Net' in the Common area of New York University's 181 Mercer Street building is a large-scale stretched fishing net sprayed in sections of colour, producing a gradient effect, and creating a sense of depth and a geometric pattern. The form of the net allows for a free composition, with colours merging and overlapping to create new tones of varying intensity depending on the density of the layering and viewers positioning.
The artwork is made up of nine pieces of 4m x 8.3m multi-coloured polyester netting and two pieces of 6m x 8.3m netting. The netting is permanently affixed to the curved wall surface, and cable staples are used to secure it. UAP is proud to have collaborated with the artist to determine fabrication and anchorage methodology and oversee install on the NYU campus.
Design Assist
Material Exploration
Construction Methods
Installation Methodology
Workshop
Paint Shop
Welding and Fabrication
Installation
Artwork Title
No. 1138 Net
Client
New York University
Location
New York City, USA