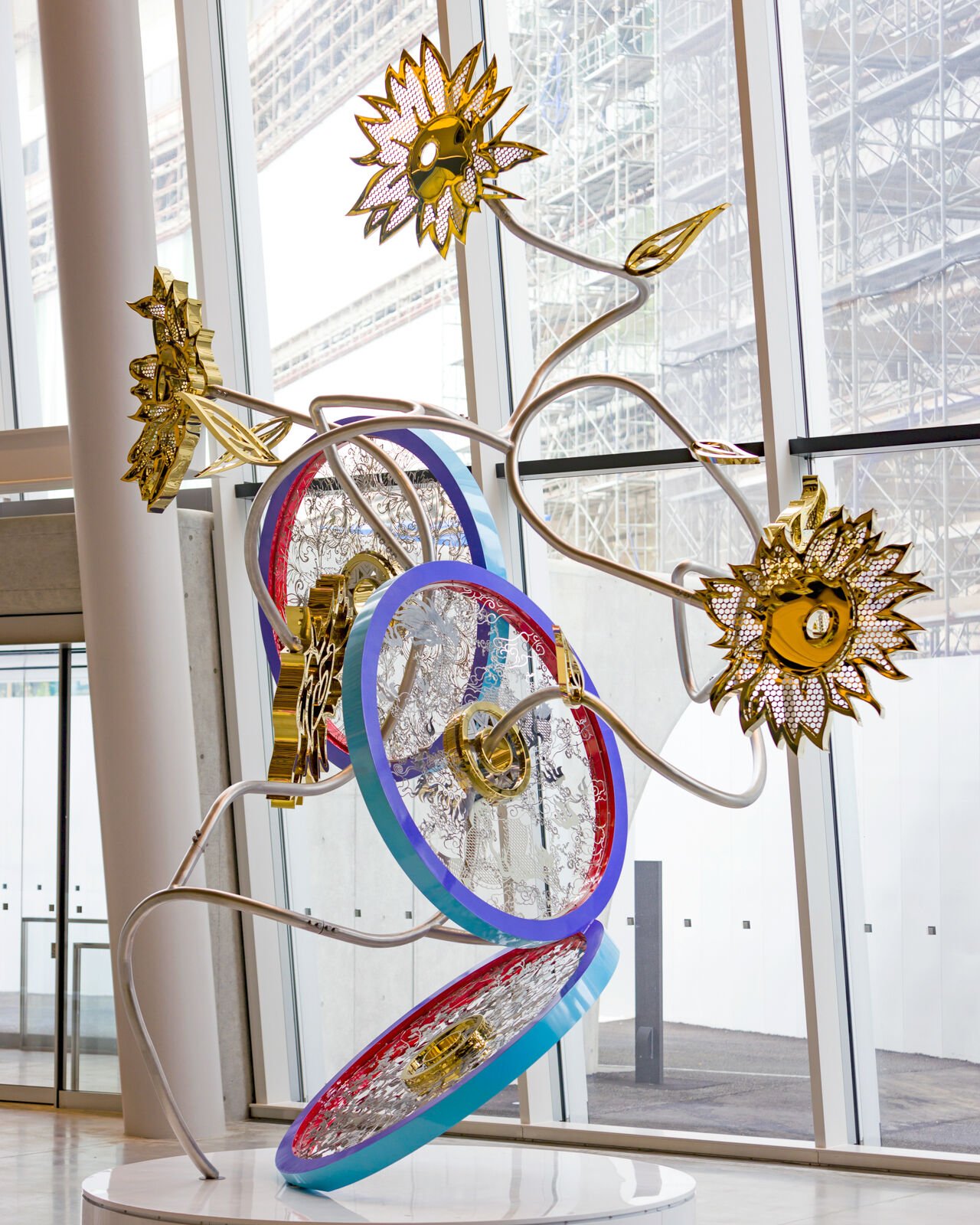 #Immortality Morality & Glory Slowly
CHIBA, JAPAN
Japanese American artist Tomokazu Matsuyama is influenced by a variety of subjects, including Japanese art from the Edo and Meiji eras, classical Greek and Roman statuary, French Renaissance painting, and post-war contemporary art.
In 2021, Matsuyama created Immortality Morality and Glory Slowly for Chiba's JPF Dome in Japan. The two works were created based on the contrasting concepts of a never-ending cycle of life and death. In one sculpture sunflowers are blooming, and in the other they are withering.
The three ovals on each sculpture represent the circle of life, expressed with traditional mid-century Victorian patterns, and the iconic Chinese dragon symbolling property and triumph. In Immortality Morality and Glory Slowly, Matsuyama presents the raw human desire for success.

Marking UAP's third collaboration with the artist, these two works were by far the most complex build. The fluid steel pipes featured within the works were hand-bent to directly match Matsuyama's handcrafted model. The intricate details of the mesh pattern were created using incredibly delicate steel less than 1.5mm thick.
Image Credit: Makoto Shikuya
Design Assist
Digital Model & Render
Materials and Construction Methods
Installation Methodology
Workshop
Technical Drawings
Welding and Fabrication
Creative
Tomokazu Matsuyama
Artwork Title
Immortality Morality & Glory Slowly