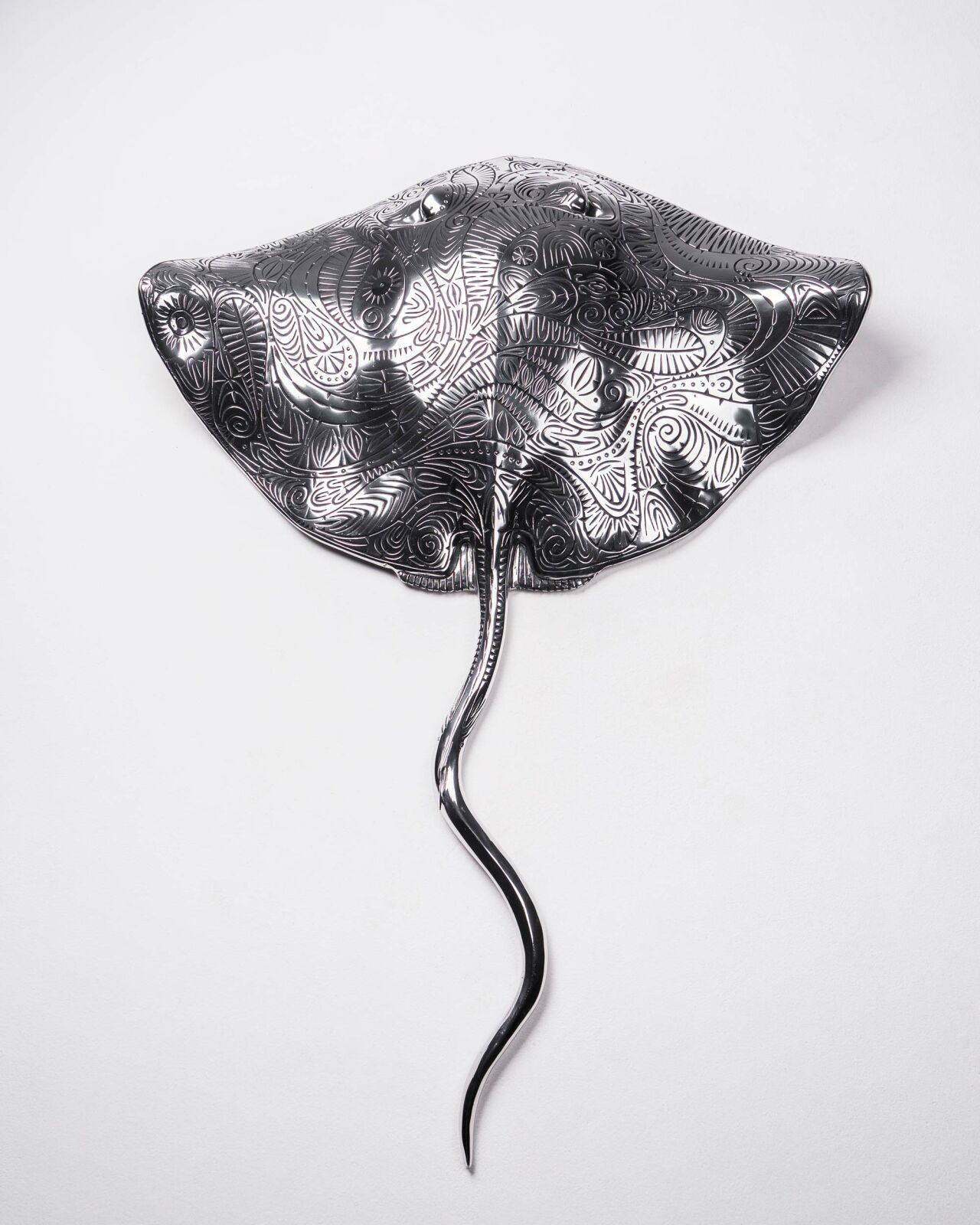 Brian Robinson is a celebrated Indigenous artist, and a leader in his field and his community. Informed by his Torres Strait Island heritage, his highly innovative artworks are a unique blend of the organic and manmade, and speak to both popular culture and traditional art.
UAP collaborated with Robinson and Onespace Gallery to realise his editioned work Ocean Guardian, Australia: Defending the Ocean at the United Nations Headquarters in New York, Robinson says "[the work] relays the creation story of the Great Barrier Reef Gunya and the Sacred Fish as told by Gimuy Walabura Yidinji elder Gudju Gudju (Seith) Fourmile in the recent documentary David Attenborough's Great Barrier Reef".
The work features Robinson's signature hand-crafted designs (minaral) which reflect the rhythmic attributes of the sea creature while disguising popular culture motifs. These traditional patterns of the Torres Strait encourage the viewer to delight in every intricate shape, and imagine the meaning within.
Brian Robinson is represented Onespace Gallery, Brisbane.
Images courtesy of Onespace. Photography by Louise Lim & Rachel See