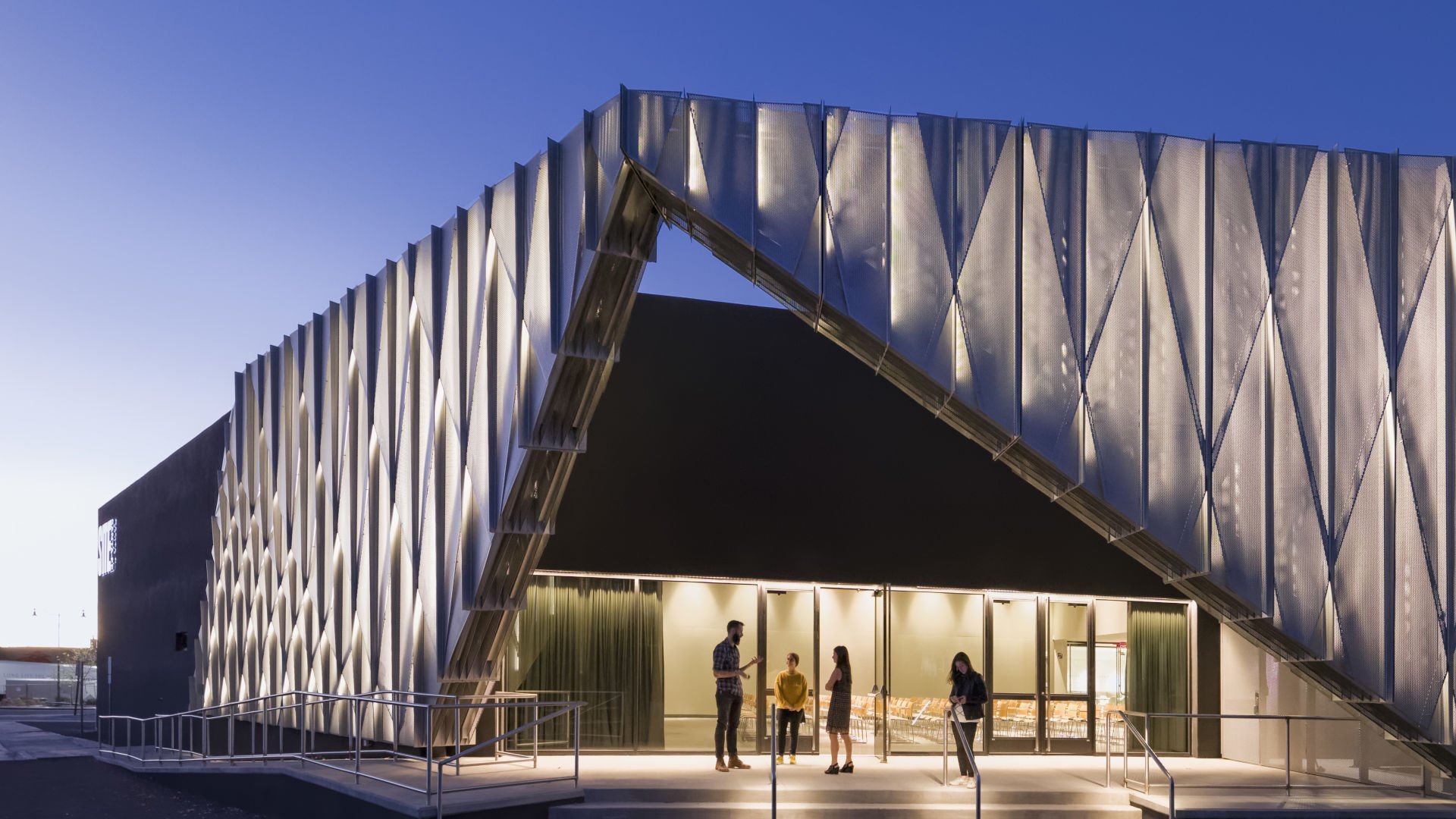 #SITE Santa Fe
SANTA FE, USA
Collaborating with SHoP Architects, UAP worked to deliver the design development, fabrication and installation of the exterior cladding system for the recently completed expansion of SITE Santa Fe. Designed by SHoP Architects, the newly developed contemporary art museum offers new internal spaces and features an iconic ornamental cladding system that wraps the two museum entrances.
Together with SHoP Architects and General Contractor Sarcon Construction, UAP developed a façade system that fit the architect's design intent and met budget requirements. Utilising advanced manufacturing technologies, the development of the design was driven by computational design scripts written in Grasshopper.
Fabricated in aluminium, the cladding is comprised of a series of unique folded and perforated panels that when layered, create a dynamic moiré effect. The resulting feature unifies SITE's original building with the new extension, inviting people into the museum and creating new spaces for public gathering.
Image Credit: Jeff Goldberg / Esto. Concept images by architect.
Artwork Title
SITE Santa Fe
Client
Sarcon Construction