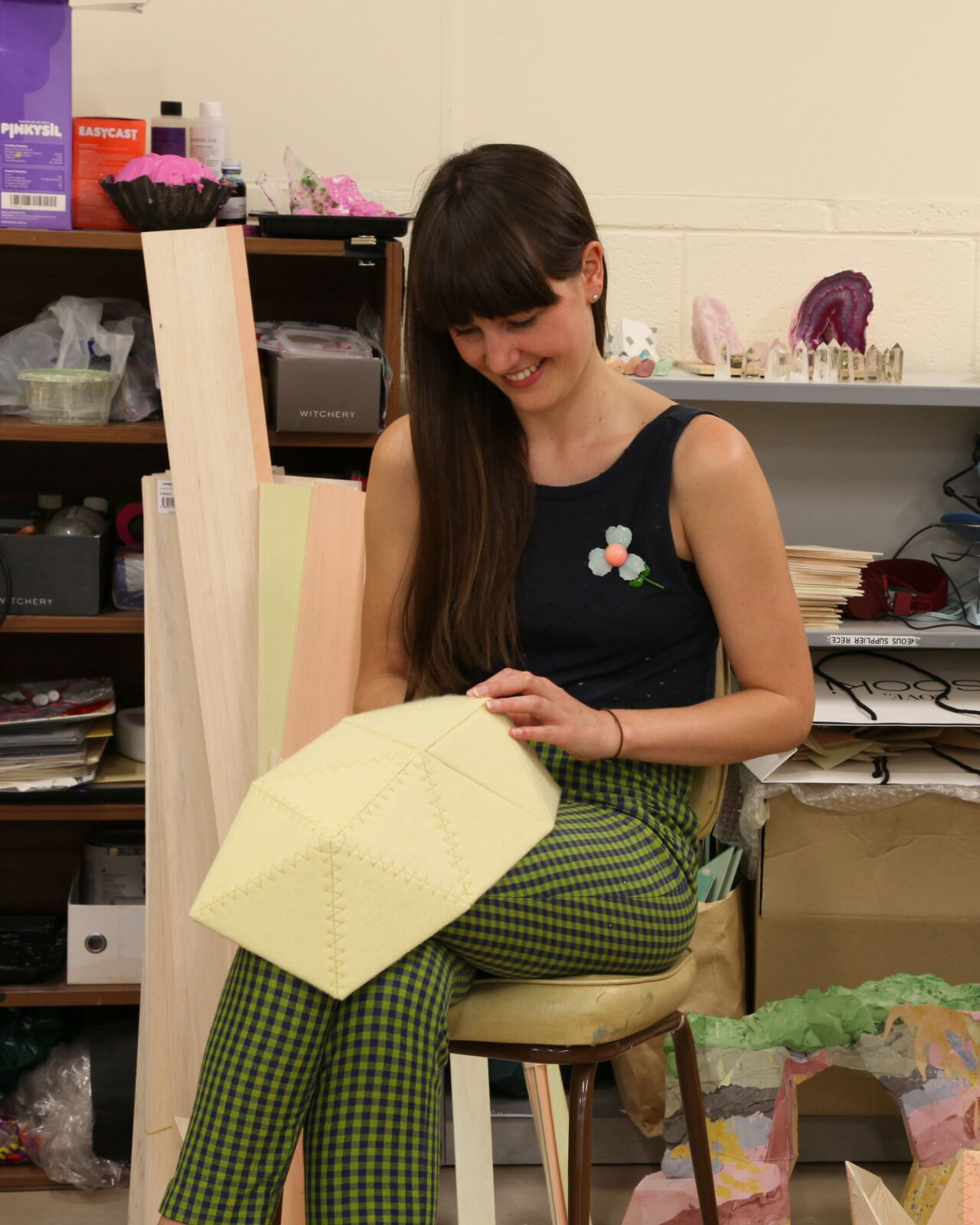 Amy Joy Watson was born in Adelaide, South Australia in 1987 and graduated from Adelaide Central School of Art in 2008 with a Bachelor of Visual Art with Honours.
Amy has presented solo exhibitions throughout Australia at galleries including Hugo Michell Gallery, Dianne Tanzer Gallery, West Space, GRANTPIRRIE and CACSA Project Space. She exhibited a major sculptural work in Heartland –Contemporary Art from South Australia at the Art Gallery of South Australia in 2013.
Amy has been successful in winning several grants through CARCLEW, Arts SA and the Australia Council and was awarded the 2012 CARCLEW Ruth Tuck Scholarship which supported a 3-month studio residency at International Studio and Curatorial Program in New York in 2012. Amy was the recipient for the 2012 Critics Circle Emerging Art Prize, the 2013 Qantas Encouragement of Australian Contemporary Art Award for South Australia and was a finalist in the 2014 Redlands Art Prize, the 2015 Gold Coast Art Prize and for the 2018 and 2015 Fleurieu Art Prize.
She resides in Adelaide, South Australia and is represented by Hugo Michell Gallery.
This biography is courtesy of Amy Joy Watson.
Image Credit: Nici Cumpston