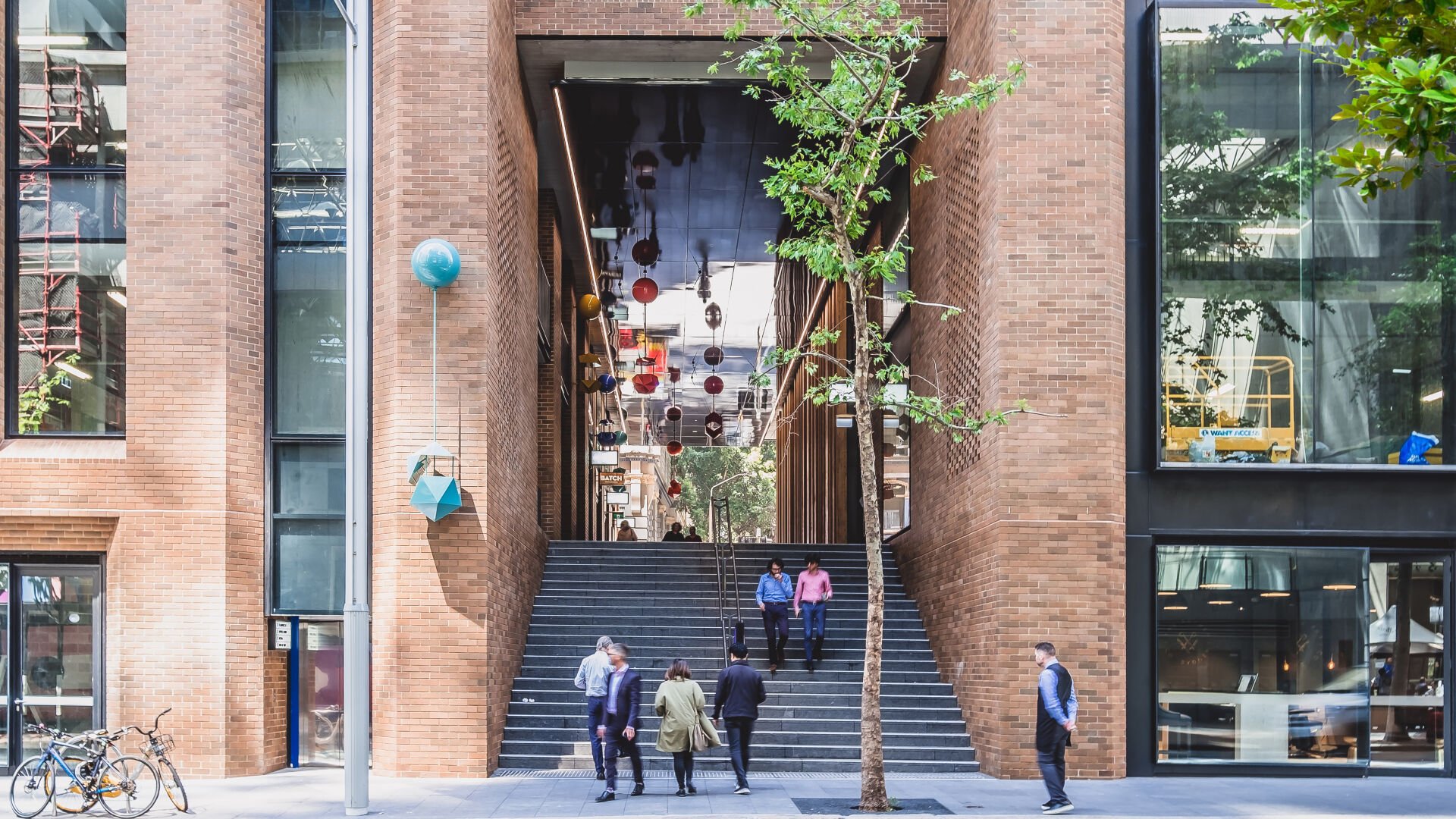 #Untitled, 2018
SYDNEY, AUSTRALIA
Using form and colour in her studio practice, Australian artist Amy Joy Watson creates light-weight geometric sculptures which appear to weightlessly float in a space. In her site-specific commission, Untitled, for Barrack Place at 151 Clarence Street, Watson collaborated with UAP to develop a collection of playful, floating forms brightening and activating the pedestrian thoroughfare.
Comprised of 8 individual sculptures, Watson's works are wall mounted and suspended within the space. Each element takes the form of a two-part polyhedron which appears tethered to a large balloon frozen in mid-air. Fabricated from laser cut aluminium with automotive paint finish, the vibrant, uniquely coloured objects are scattered throughout the arcade enhancing the weightlessness and playfulness of the installation.
UAP was engaged by Investa Property Group to curate and deliver the public art for Barrack Place at 151 Clarence Street. UAP's curatorial team developed the curatorial framework and managed a competitive design competition. Selected as the winning artist, Watson worked closely with UAP to develop her design, fabricate each element and install the final site-specific public artwork.
Amy Joy Watson is represented by Hugo Mitchell Gallery.
Artwork Title
Untitled, 2018
Project
Barrack Place, 151 Clarence Street
Client
Investa Property Group
Location
Sydney, Australia