Claire Healy and Sean Cordiero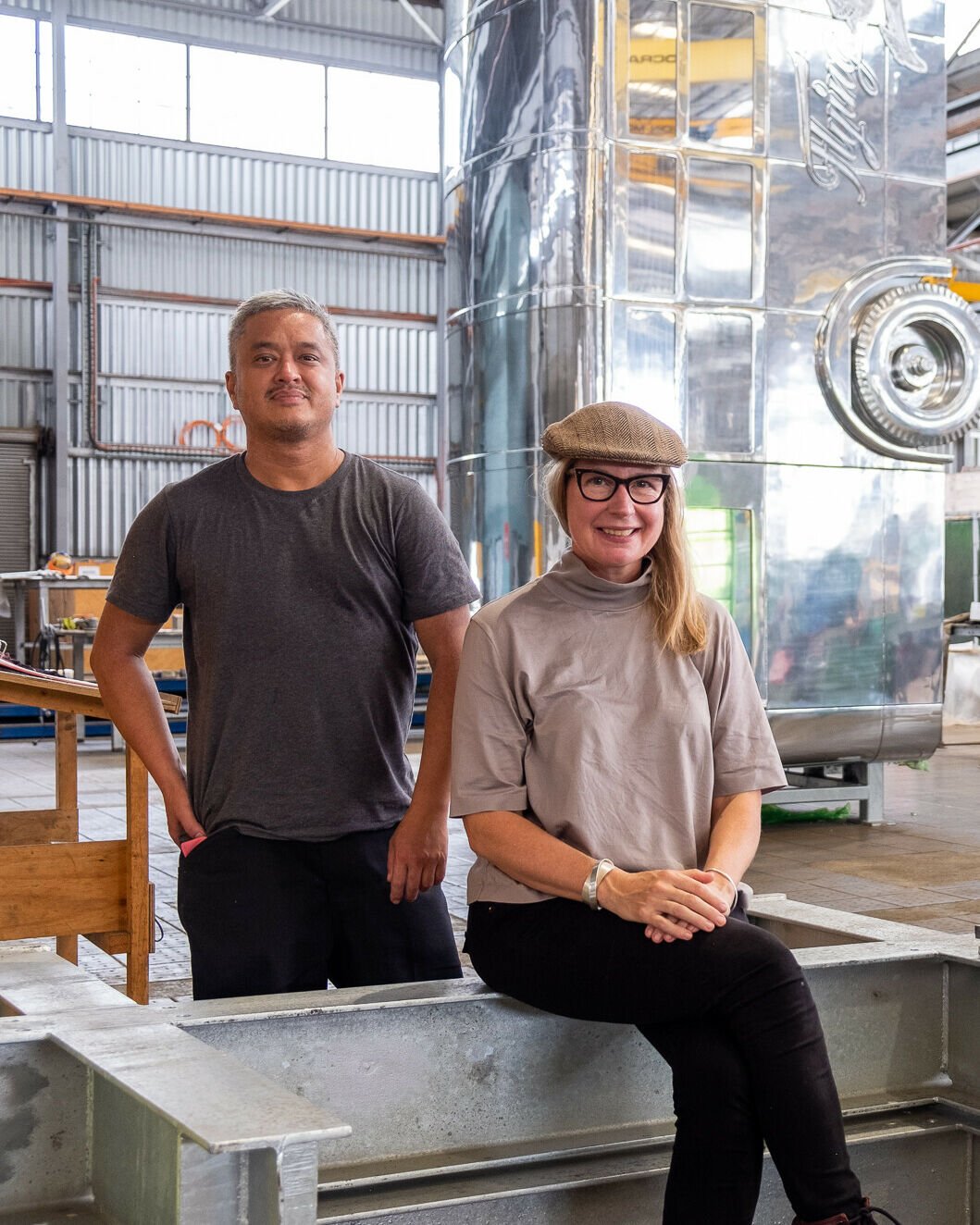 Claire Healy and Sean Cordeiro use their artistic practice as a tool to help locate themselves within the systems employed by our contemporary society. The pair believe that the central motif of our age is the tension created between the Primacy of the Individual and the Social Contract that is subscribed to through our complex, global inter-dependancy with our fellow human beings. The formal and informal systems that our collective society utilises both supports and constricts the individuals that comprise the organisation.
The artistic collaboration reconfigures and juxtaposes elements of the biological, the historic, the cultural and the astronomical to create artworks that help decipher who we are and what we have gained and forfeited in order to realise our present existence.
Their work has been included in numerous exhibitions in Belgium, China, the Czech Republic, France, Germany, Hong Kong, Italy, Japan, New Zealand, Singapore, Switzerland, Turkey, Taiwan, the UK and the USA.
Career Highlights include solo exhibitions at the Künstlerhaus Bethanien, Berlin; The Art Gallery of New South Wales; La bf15, Lyon; The Corcoran Gallery, Washington DC and a survey exhibition at the Museum of Contemporary Art, Sydney. Healy and Cordeiro's installation Life Span was part of the Australian representation at the 53rd Venice Biennale. They have also participated in the Auckland Triennale, the Adelaide Biennial, Setouchi Triennale and the Oku-Noto Triennale, Japan. The City of Sydney commissioned their public work Cloud Nation which is located in the Green Square Library Tower.
Most recently they won the Sir John Sulman Prize at The Art Gallery of NSW.