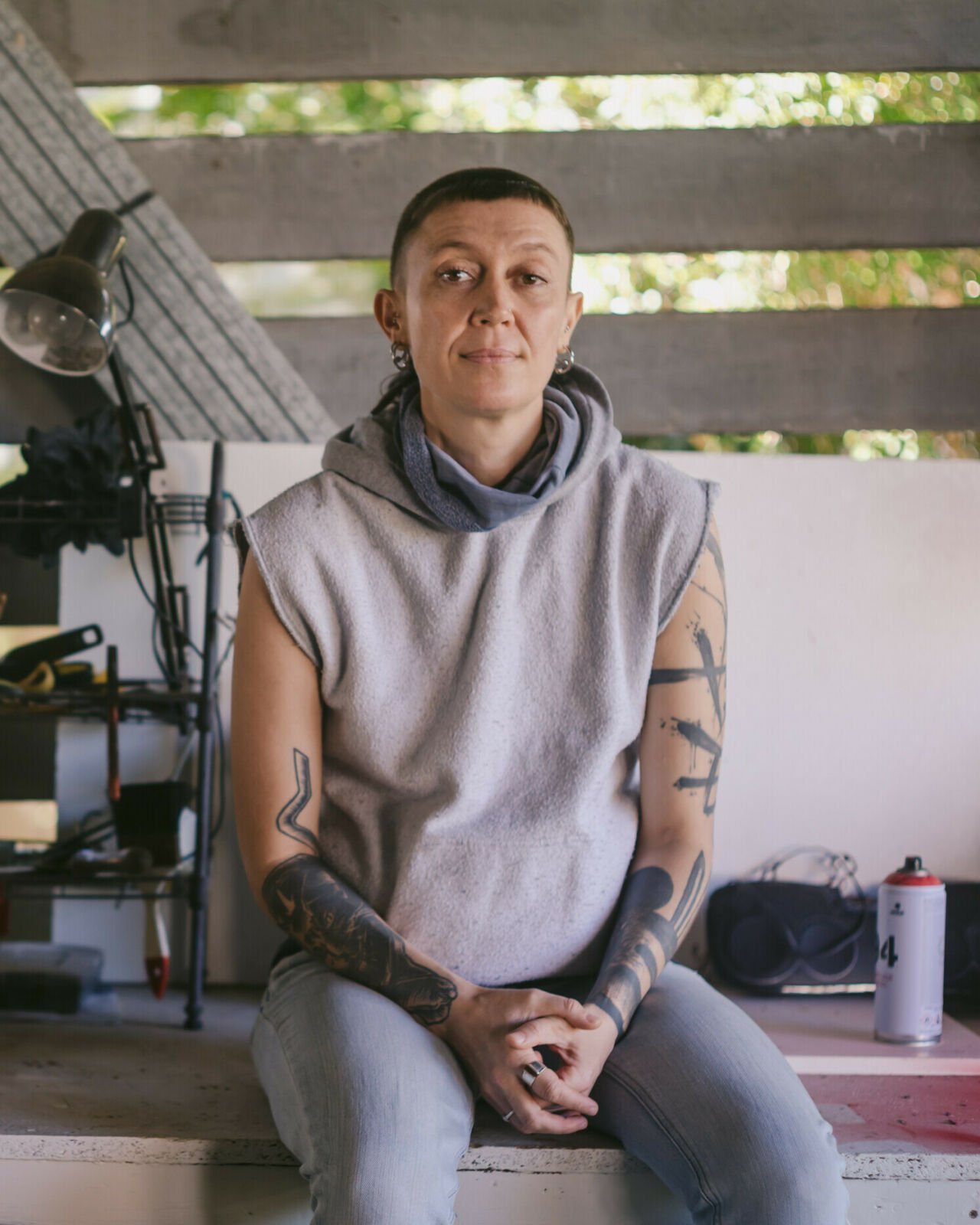 Leonie Rhodes is an established, acquired and award-winning sculptor from South London, now working in Brisbane on unceded Jagera and Turrbal land. Leonie studied Fine Art Sculpture at Chelsea School of Art London and Figurative sculpture at the New York Studio School, NY.
Influenced by the figurative history of art, architecture, and urban counter-cultures, Leonie is inspired by the city and its inhabitants within this socially engaged, and skills based studio practice.
Rust, timber, concrete, metal and other raw recycled materials contrast with bold aerosol finishes and negative white space. Finely painted rainbows and angular steel structures form settings for fine figurative works in bronze. Ancient casting materials are juxtaposed with quintessentially contemporary subjects, and found, reworked urban objects. Leonie sculpts in clay, wax and bronze with lifelike accuracy, subtle modern abstractions and attention to fine detail which engages passion and interest from audiences and peers. With people at the centre of the artist's work, Leonie also makes large-scale public participatory installations often involving hundreds to thousands of participants.
Leonie's sculptures engage people of all ages from diverse communities through principles of inclusivity and representation. The bronze works tell relatable stories which contain life affirming meaning and thought provoking theoretical content. The work has a therapeutic and political sensibility across mediums whilst remaining contextualised in an underground and handmade urban aesthetic.
This biography is courtesy of Leonie Rhodes
Image Credit: Meghan Keene & Rachel See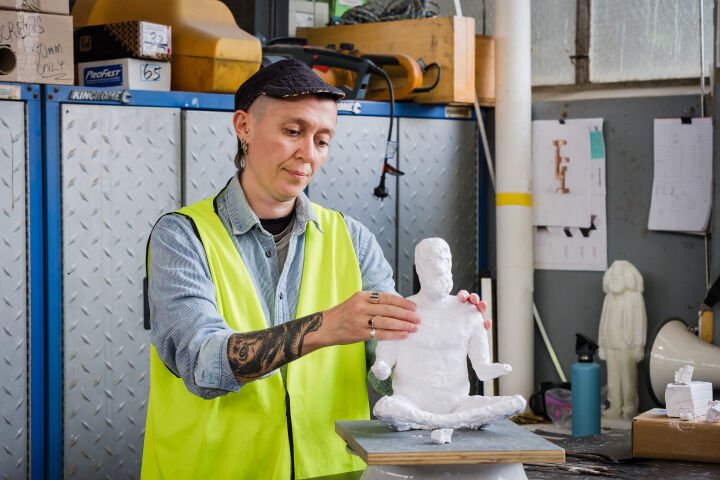 An award-winning Non-binary artist and facilitator from South London, now working from Brisbane on unceeded Jagera and Turrbal land.