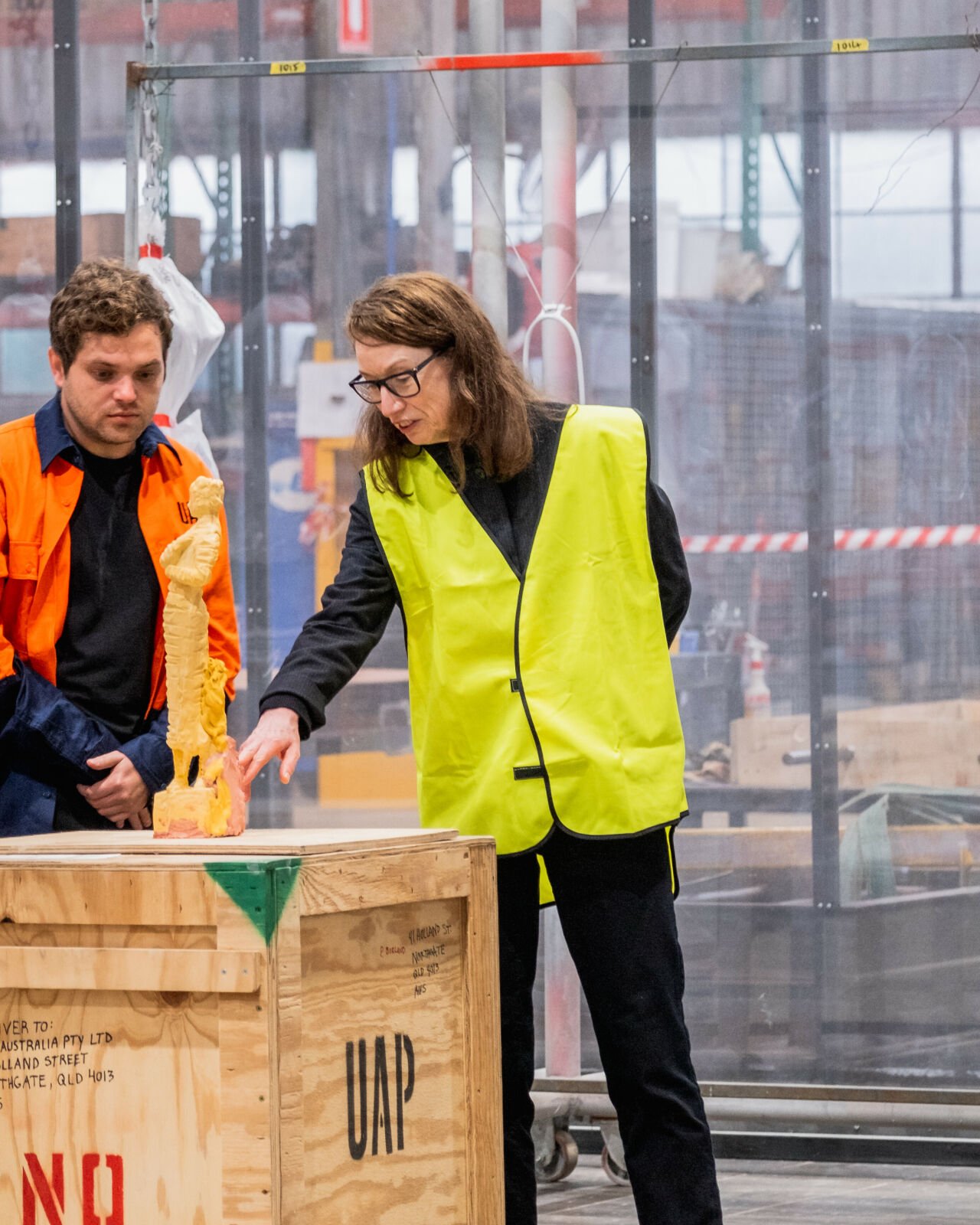 During the 1980s, Linda Marrinon created paintings that used a combination of wit, irony, pathos, and feminist critique to challenge neoclassical tropes. Her style evolved in the 1990s when she began experimenting with terracotta sculptures that incorporated the sculptural language of the 19th century. Marrinon's terracotta works, such as busts and reclining nudes, blend high and low cultures to create anti-heroic and anti-monumental pieces.
In 2001, Marrinon began studying the techniques and conventions of 19th-century figurative sculpture as a postgraduate. Since 2006, she has focused exclusively on sculpture, producing over 60 figurative works in the classical materials of plaster, terracotta, and bronze.
In today's art world, figurative sculpture is primarily used for commemorating public figures. However, Marrinon's work celebrates craftsmanship and study by reviving this artistic language. Despite their contemporary creation, each of her figures exudes the confidence of its historical form while remaining inherently unique. Her pieces are archetypes that transcend time and tradition.
Marrinon's work is represented in major state and national public collections, and university, corporate and private collections including the Art Gallery of New South Wales, Sydney; Art Gallery of South Australia, Adelaide; Art Gallery of Western Australia, Perth, Australian National University, Canberra; National Gallery of Australia, Canberra; National Gallery of Victoria, Melbourne; Queensland Art Gallery | Gallery of Modern Art, Brisbane.