Alserkal Advisory Harnesses Power of Cultural Districts to Address Issues of Climate Crisis
The new co-commissioning initiative includes the participation of four cultural districts across the world, with local artists responding contextually to themes of global concern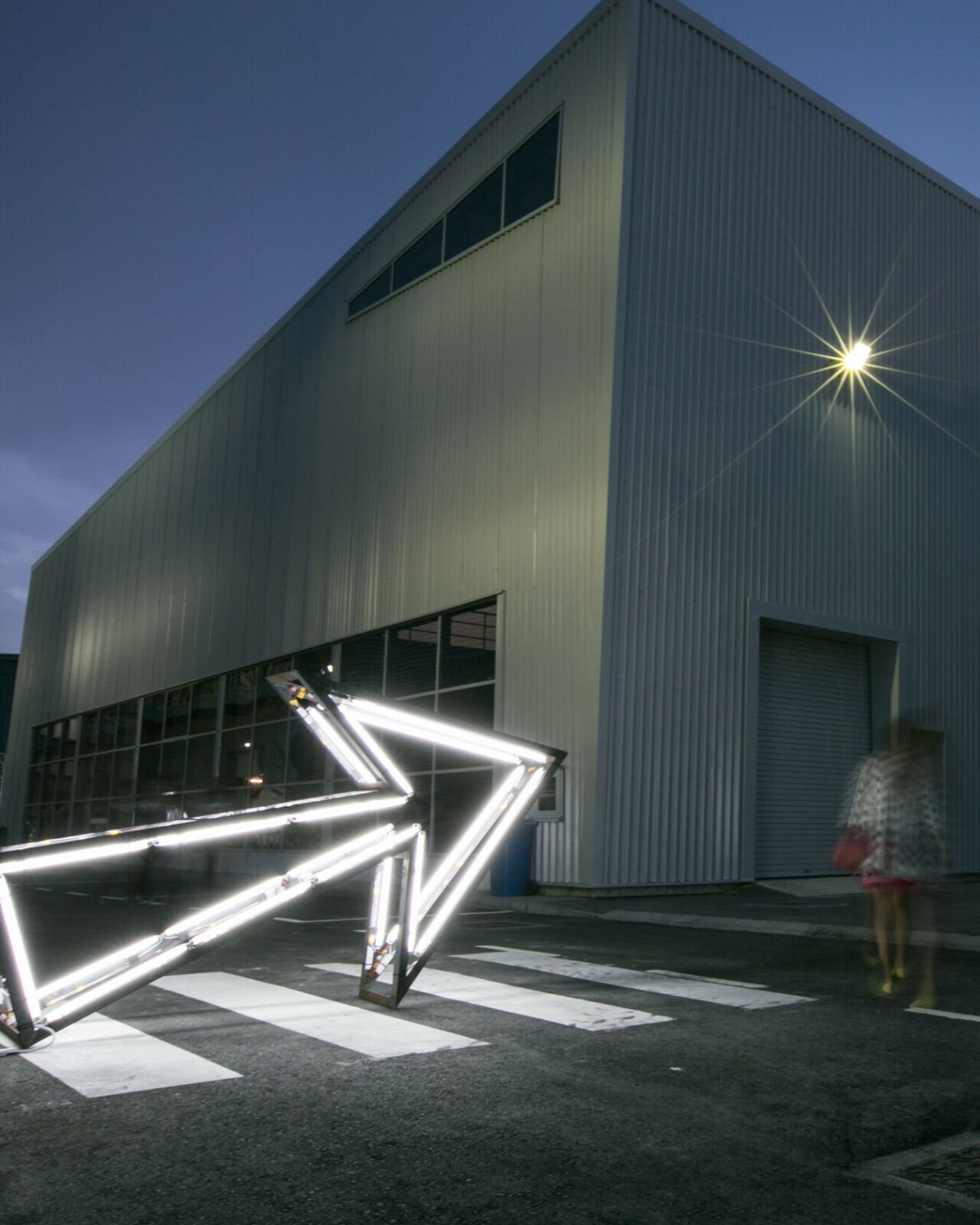 Dubai-based Alserkal Advisory has announced 'A Feral Commons', a new, co-commissioning arts project uniting cultural districts from the Global Cultural Districts Network (GCDN) across four continents, each one presenting a public art installation in response to the theme of climate change.
The first cycle of the co-commission series will present multi-city public art interventions that will be unveiled in Fall 2023, including: Alserkal Avenue, (Dubai, United Arab Emirates) a pioneering arts and culture district in the UAE that is home to more than 70 creative businesses, including the region's most renowned contemporary art galleries, design houses, and an arthouse cinema; Kingston Creative (Kingston, Jamaica), an arts district and hub for creative entrepreneurs that aims to revitalise Downtown Kingston's cultural identity through multiple monthly programmes and a major mural project; the Onassis Stegi (Athens, Greece), a multidisciplinary cultural centre that hosts theatrical and musical productions, film screenings, art and digital shows, and which is part of an ecosystem of enterprises and initiatives that include the Cavafy Archive as well as a robust scholarship programme; and Victoria Yards (Johannesburg, South Africa), a uniquely integrated urban complex that has fostered an ecosystem that is as much about community and social development as it is commercial enterprise.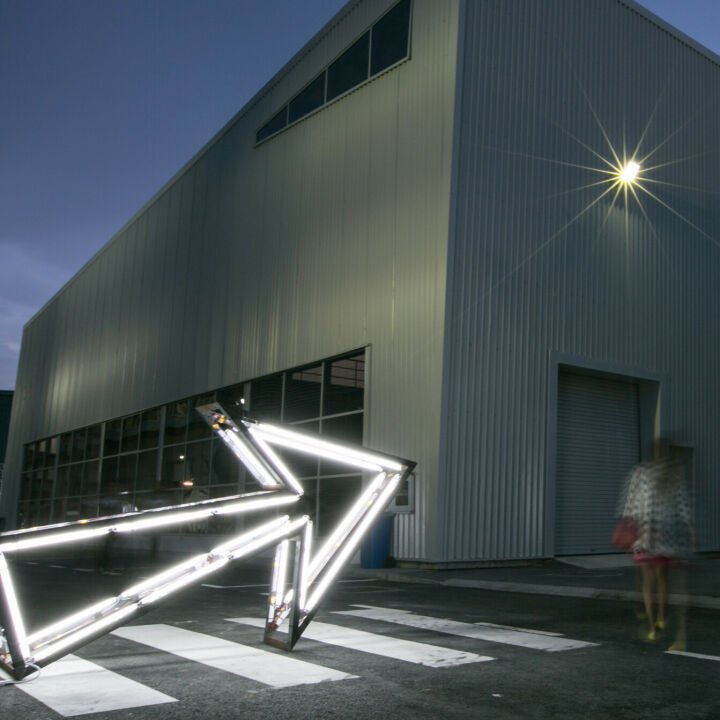 Alserkal Avenue, Dubai, UAE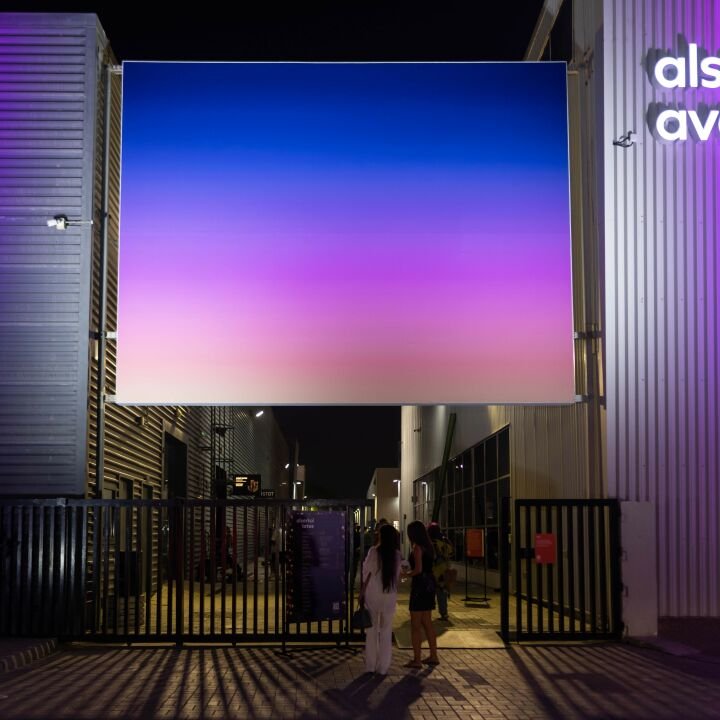 Alserkal Avenue, Dubai, UAE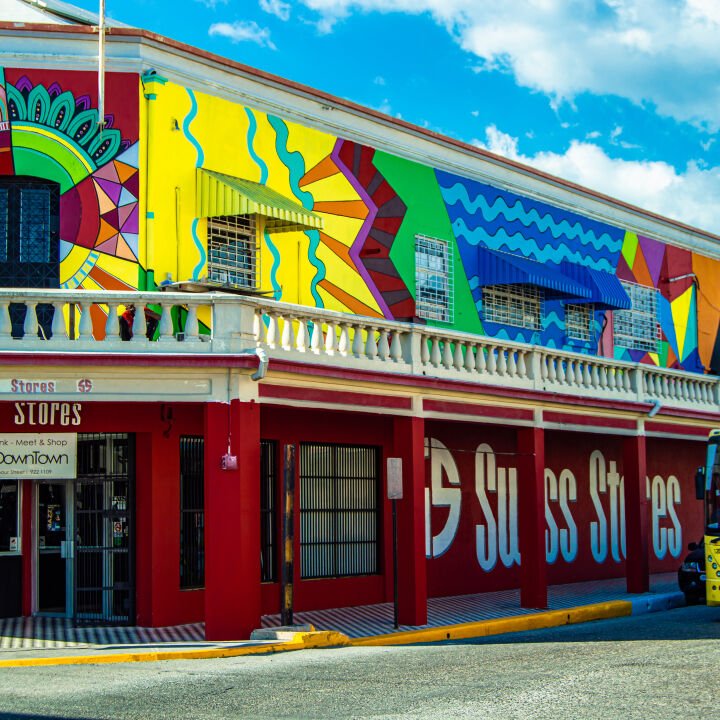 Kingston Creative (Photo courtesy of Kerry Chen)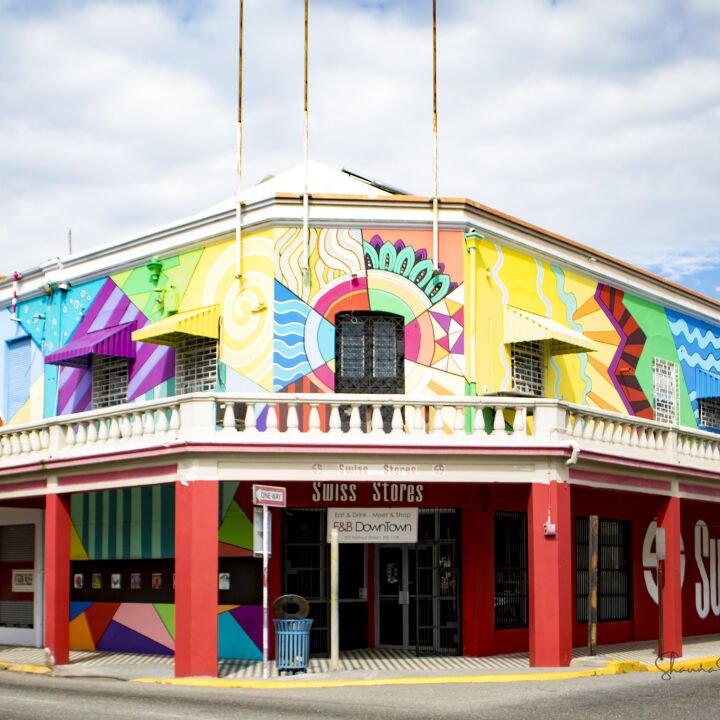 Kingston Creative (Photo courtesy of Kerry Chen)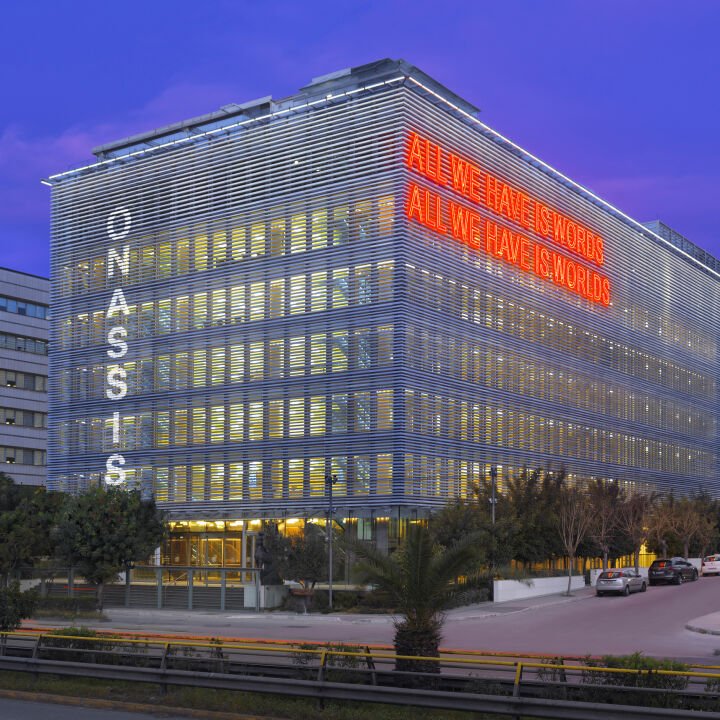 Onassis (Photo courtesy of Haris Giakoumakis)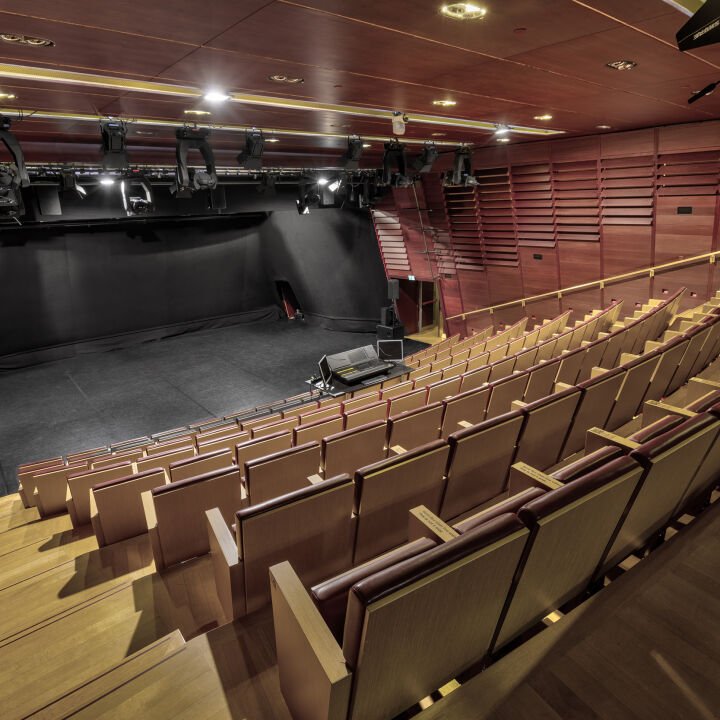 Onassis (Photo courtesy of Haris Giakoumakis)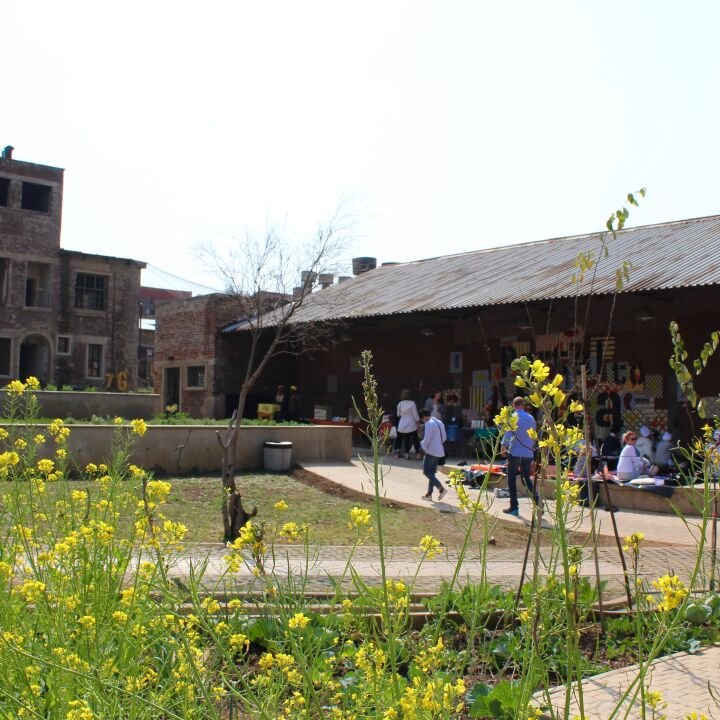 Victoria Yards (Photo courtesy of PJ Henning)
Victoria Yards (Photo courtesy of PJ Henning)
The intent of the co-commission project is to harness the power of networked cultural districts to respond collectively to urgent global subjects and invite participants to renew their current perspectives and learnings. This first cycle (2022-23) will explore how cultural districts can engage in knowledge-sharing and collective action, an ongoing endeavour for GCDN and its members. More specifically, A Feral Commons will explore how artists in these locations can rise to new challenges and rethink modes of working, creating new models of the commons and new ways of living. Each project will stand alone as a site-specific exhibition and will be accompanied by a programme that engages with local communities to further explore the theme and questions. The inaugural initiative from Alserkal Advisory is developed in collaboration with GCDN, an international membership-based network that fosters cooperation and knowledge-sharing between organisations responsible for a cultural district and clusters at the intersection of creative and cultural activity, urbanism, and community engagement. Supported by UAP, A Feral Commons will self-audit the environmental impact of the project, attempting to create public artworks across all four continents in the most responsible and conscious method possible. Utilising UAP's proprietary tools, specifically Artwork Ingredient List and Public Art 360, these tools will guide the project team on sustainable practices as well as measure the quantitative and qualitative impact on the environment, and the value of public art.
Today, more than ever, we need places for growth, meaning, and community that are inclusive and accessible. The Global Co-commission project by Alserkal Advisory re-localises our efforts for commissioning public art. It acts as an attempt to harmonise and repair our relations with our ecology, as well as recalibrate social and economic dimensions through collective thinking with peer art organisations globally in times of climate change. We hope this will not only lead to more sustainable practices and formulation of whole-thinking structures within the current global art ecosystem but will also shine a light on the imperative role cultural districts play in their communities globally.

Vilma Jurkute, Executive Director of Alserkal Initiatives and Alserkal Advisory
Alserkal Advisory has appointed Tairone Bastien as curator of the first cycle. Bastien, who co-curated the first two editions of the Toronto Biennial of Art, developed the theme alongside the participating districts. Under the title A Feral Commons, the curatorial theme proposes an alternative vision of the commons, which is usually defined as land or resources shared by all people within a community. Instead, this project invites artists to illuminate human and non-human entanglements and explore a more radical understanding of what the commons could mean in a multi-species world. The theme draws upon visionary American anthropologist Anna Tsing's scholarship and writing on open-ended inter-species gatherings and non-human participants in human projects that are described as feral because they participate independently, resisting human control.
For this project, we are inviting each artist to make a work for public space that draws on their individual beliefs, ways of knowing and being, and unique ways of working to explore the non-human relations, indeed worlds, that overlay their own. I want to dream with others of radical horizontality, a vast common ground shared by humans and their more-than-human kin. And search for non-human protagonists of stories that have yet to be told.

Tairone Bastien, Curator
In the coming months, Bastien will work with the co-commissioners within each cultural district to study, shortlist and finalise artist proposals. The responding public artworks will be specific to each district's context and locality, exploring critical issues related to the curatorial theme within different geographical environments.
The full list of participating artists will be announced in early 2023.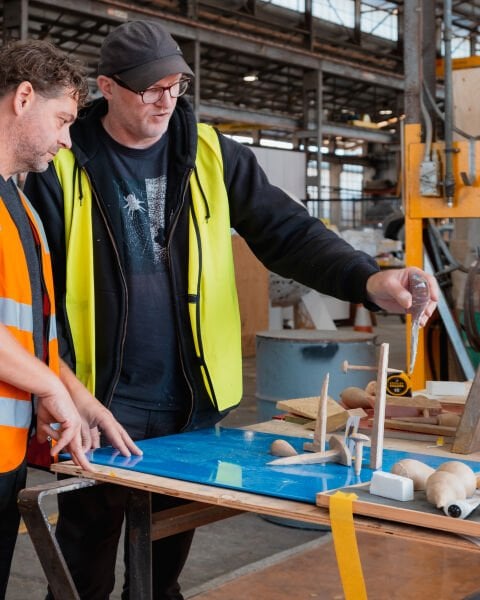 Exploring Sculpture and Artistic Growth with Matthew Couper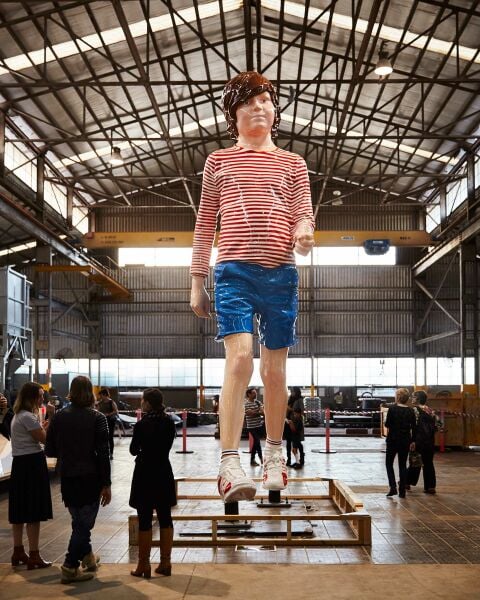 UAP is an international production and metal workshop that is responsible for creating everything from large-scale public art or architecture commissions to the iconic Oscars statuettes for the Academy Awards.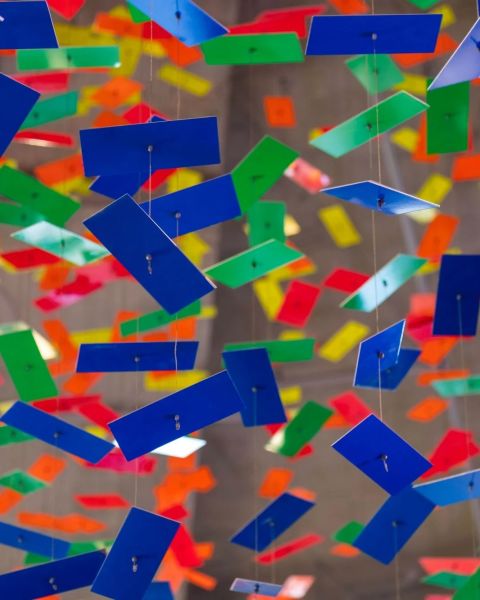 An immersive and multi-colored sensorial experience was commissioned by Lendlease in 2019, as a permanent hanging art installation atop the ground floor of The Exchange – Sydney's latest architectural icon and platform for creative innovation. Urban Art Projects (UAP) was instrumental throughout the design, fabrication and installation of this optically exquisite piece.