#Sebastian Moody and His World Full of Meaning!
Sebastian Moody is a storyteller. He is in the business of making compelling stories that connect with audiences. The power of storytelling is central to Sebastian's work with the prominence of using characteristic text works that speak to the public as messages in communal transitionary spaces, such as vehicular underpasses and building walls. Memorable as mantras or philosophical propositions, they offer moments of pause and contemplation within busy urban environments.
Sebastian has spent some time at our studio and workshop in Brisbane working with our Art + Design team for a new project. We sat down with Sebastian to talk about his practice, new works and his world full of meaning.
Gilbert Guaring (GG): Can you tell us more about your background and practice?
Sebastian Moody (SM): I am a Brisbane-based artist with a conceptually driven practice. I have always felt that art can happen anywhere, which has led my practice outside of the gallery and into many different contexts. I have made work in airports, swimming pools, kitchen splashbacks, on hang gliders at music festivals, in cups of coffee, ran focus groups and built bars, as well as the large-scale public text works for which I am best known.
GG: What does your work aim to say?
SM: I believe ideas hold the world together – not things. My work encourages people to evaluate their value systems and consider how they construct meaning. I am more interested in why things matter than mattering.
GG: Who is/are your most significant influencer?
SM: Conceptual art from the 1960s has had the most lasting effect on my thinking about art. Conceptual art made the argument that ideas alone could be artworks which resonated with me. I've carried this like a licence to do whatever I wanted in art.
GG: How has your practice change over time?
SM: As an artist who responds to different contexts I'd like to think my practice is always changing. I'm always
searching for different people, places, and materials to work with. This has been one of the ways I've kept artmaking fresh and interesting. Evolve or evaporate.
If I was to compare my practice now to when I started, I'd say I now pay much more attention in the material outcome of works. I'm still convinced the idea must to be the central driver of an artwork, however I'm definitely enjoying learning the finer points of fabrication.
GG: How do you seek for new opportunities?
SM: Making and presenting art seems to be the best way to attract new opportunities. A lot of my projects come out of social encounters so COVID made this almost impossible. In place of this I've used the lockdown to rediscover reading and develop a studio-based painting practice. As a result I'm feeling a lot smarter and focused than I was in 2019.
GG: Which current art world trends are you following?
SM: The pandemic has turned the globe upside-down, and the art world has not been immune from that. I think it's hard to see what new trends are emerging as the effects of 2020 are still playing out. My approach is to remain sensitive to the world, keep practicing and making the work as best I can.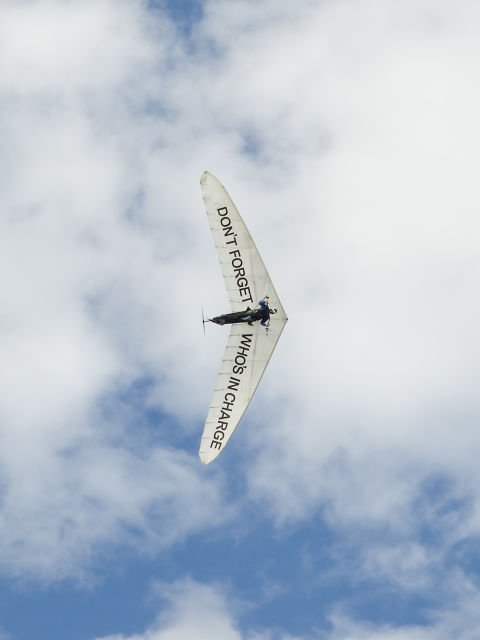 Thoughts from above 2009, Splendour in the Grass, Byron Bay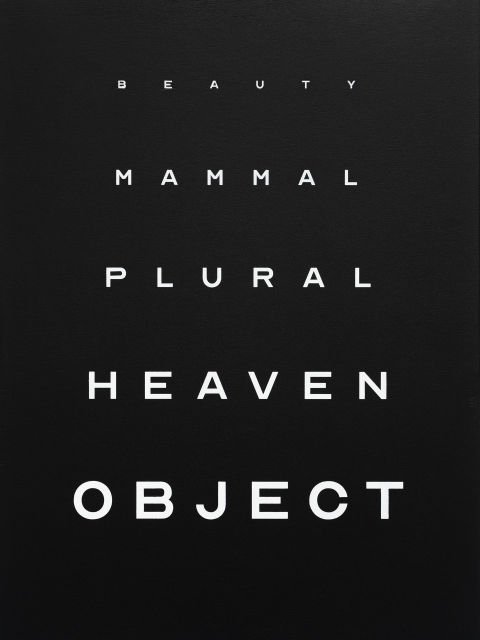 BEAUTY MAMMAL PLURAL HEAVEN OBJECT 2020, Photo: Louis Lim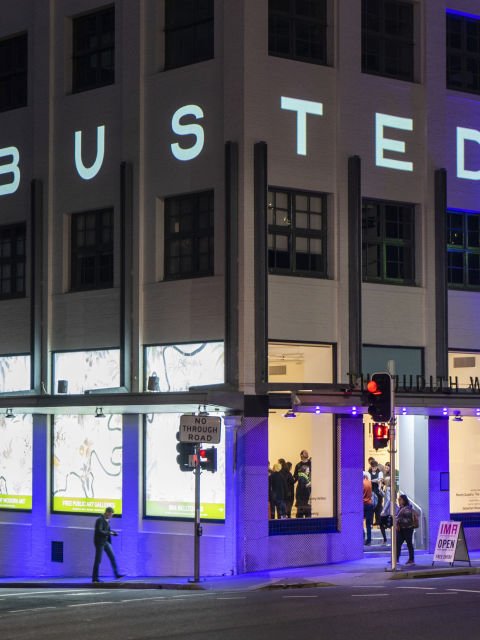 Seeing 2019, Developed in collaboration with Sai Karlen. Photo: Louis Lim

GG: Tell us about your experience spending time at UAP
SM: Working with UAP has been a fantastic experience. I am definitely an artist who needs to work with collaborators and fabricators. To be able to draw on all the expertise of the UAP staff has been a brilliant fit for me. We have been working on two projects, the first a collaboration with Lat27 landscape architects designing a proposal for a new park in the centre of Dalby in western Queensland. I am now working with UAP on a small work artist edition.
GG: What projects are you working on now?
SM: It has been a hectic year. I recently moved into a new studio in Chinatown with Outer Space and am getting started on a new suite of paintings. I have also started a new film about seeing signs the Gold Coast.
GG: Any advice to young creatives?
SM: Don't be afraid to fail in public.


Interview by Gilbert Guaring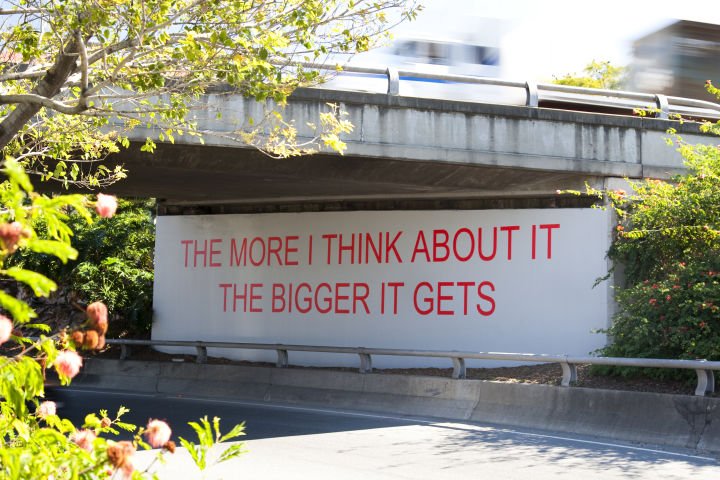 Think bigger 2009, McLachlan Street, Fortitude Valley, Photo: Sam Scoufos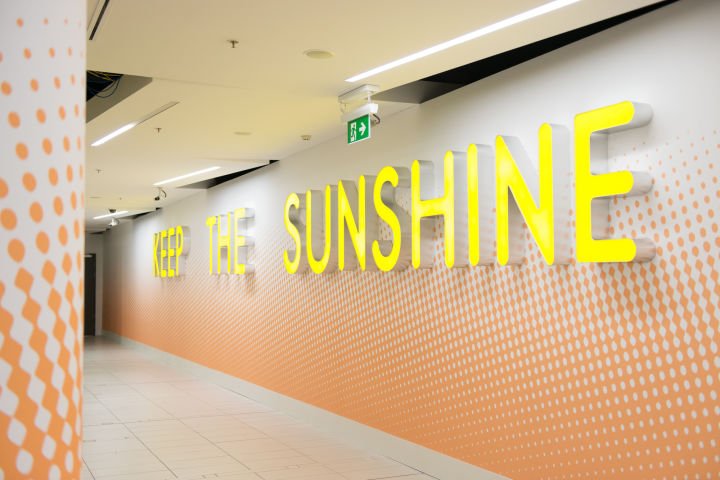 Keep the sunshine 2014, Brisbane International Airport
All images courtesy of the artist and Onespace Gallery, Brisbane.