Artwork Ingredient List
UAP, in collaboration with Future Normal and Carbon Footprint, Launched the Artwork Ingredient List – a Tool That Calculates an Artwork's Carbon Emissions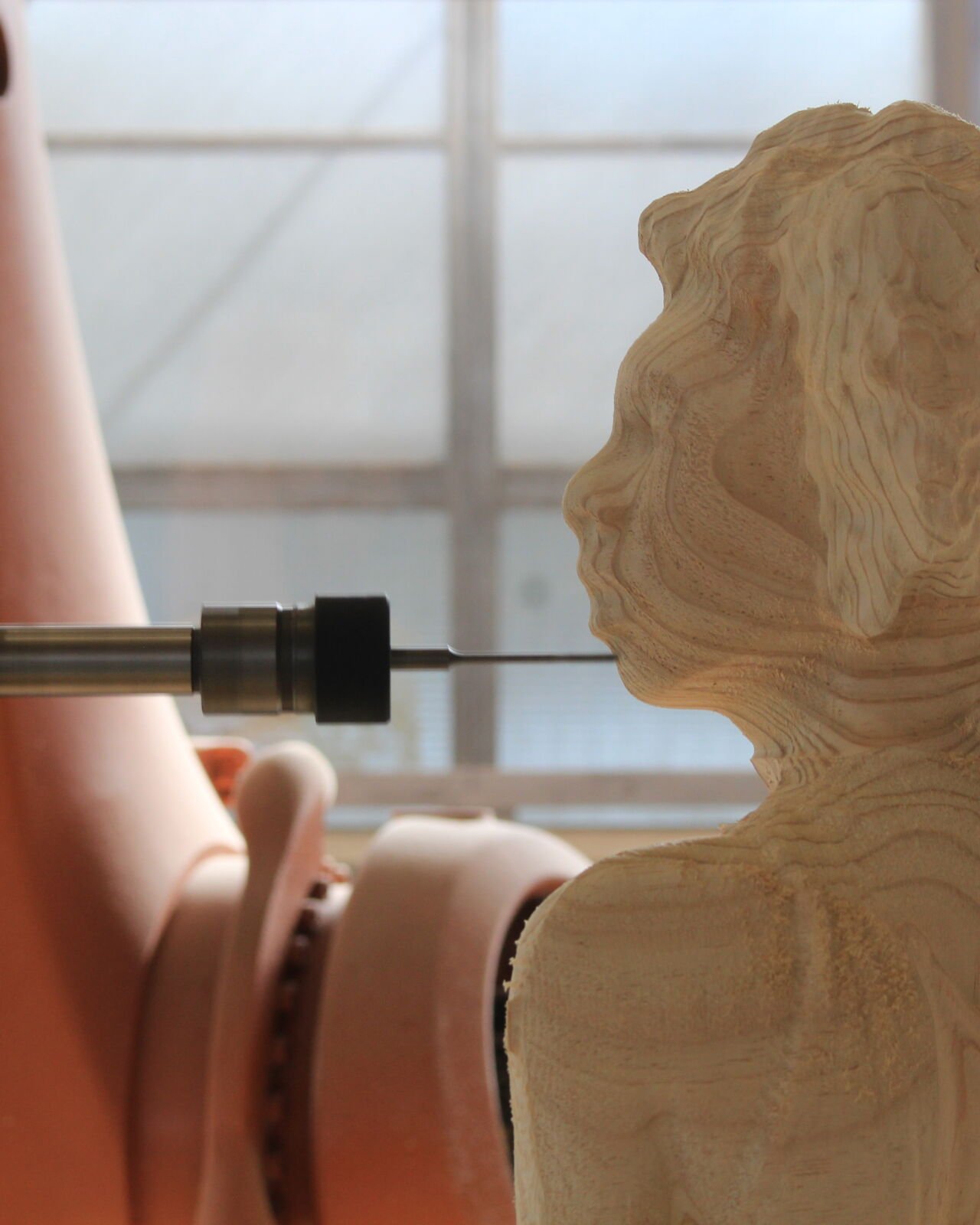 In an art and design world first, UAP, in collaboration with Future Normal and certified by Carbon Footprint, has recently launched the Artwork Ingredient List, a new tool that calculates the carbon footprint of sculptures and other works of art and identifies possible actions to reduce emissions.
All of us are used to seeing labels on our food or clothes but less so on other goods, particularly in sculptures or other works of art. This transparency in ingredients in food and clothes aids our decision-making as consumers and producers. Similarly, the Artwork Ingredient List allows UAP's clients to be informed about where the product came from (not just the place but all inputs), its carbon emissions, and also what to do with the product at the end of life – repair, reuse, recycle, including product, take back.
The tool came from UAP and Future Normal partnering on the former's sustainability strategy, One Earth. As one of the largest art makers in the 21st century, UAP needs to have stronger and more dynamic sustainability, systems thinking, and eco-efficiency agenda.
"The Artwork Ingredient List acts as a predictive and summative tool. It provides predictive estimates on labor, materials, energy, and emissions. Enabling informed decisions throughout the lifecycle of production. " said Professor Nick Barter, co-creator of Future Normal and advisor to UAP on sustainability.
Professor Chris Fleming, co-creator of Future Normal and also UAP's advisor on sustainability added, "the first iteration of this tool incorporates labor, energy, waste, and carbon. We are planning for future iterations to include water and plastic packaging, as our aim is for the tool continually evolves and get more and more comprehensive not just in terms of the physicality of products but also how they are made, by whom, and where."
"We have worked with UAP to develop a product footprinting tool which allows for the calculation of all aspects of the artworks from the calculator allows calculation of all aspects of the artworks from the sourcing of raw materials up to the delivery of the piece and potentially energy use. This tool has been developed in line with ISO 14067:2018 and the GHG protocol, using emissions factors from various internationally recognized sources, Department of Industry, Science, Energy and Resources (Australia) 2021, The Inventory of Carbon and Energy (Europe) 2019, Department for Environment, Food and Rural Affairs (UK) 2021 and EcoInvent v3.8 (International) 2021," said Myles Howard, Carbon Footprint Ltd, Senior Environmental Consultant.
UAP's Global Head of Marketing, Sustainability, and Engagement, Gilbert Guaring, adds, "we are very excited to launch the Artwork Ingredient List. We have a global reach therefore our organization, clients, partners, and most importantly, artist collaborators need to have a stronger voice and agenda on sustainable development. This tool is key to helping the art industry achieve net-zero."
"Environmentally conscious construction and manufacturing have been taking off in the past few years, and there is a huge opportunity for the art world and creative industries to be part of this change. In addition, this initiative is collaborative and, at the same time, ongoing learning for everyone. We have artists and clients who have shown engagement in sustainability and always shown responsibility for what the emissions are on their projects. They demand us for eco-efficient solutions and to improve our materials consumption and production, which is always a good challenge," Guaring said.
Reach out to our team to learn more about the Artwork Ingredient List.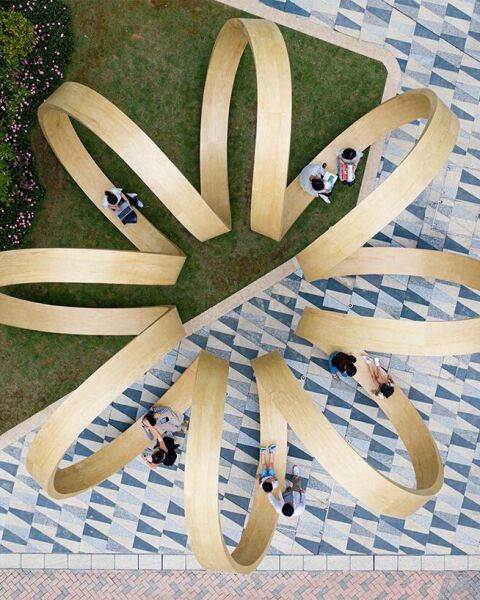 Paul Cocksedge Studio has teamed up with Sino Group to reveal a new piece of public art dubbed 'Time Loop' settling at the entrance of Yue Man Square in Hong Kong.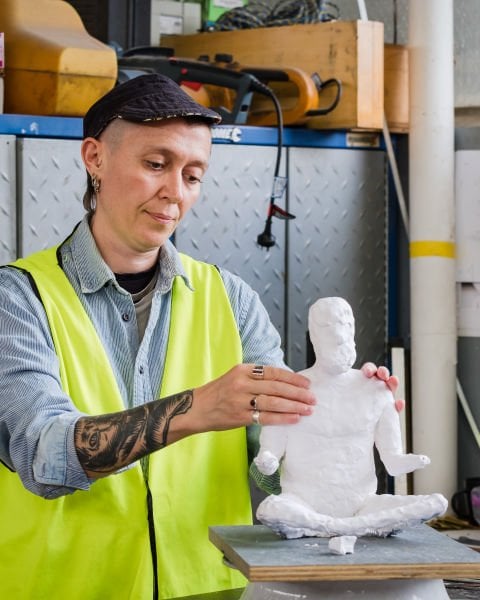 An award-winning Non-binary artist and facilitator from South London, now working from Brisbane on unceeded Jagera and Turrbal land.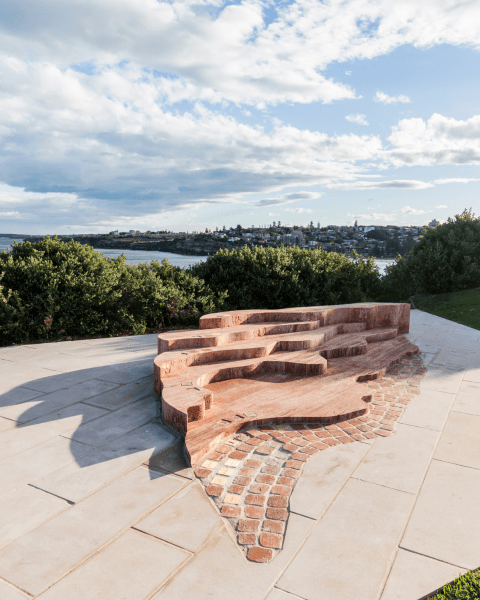 Dedicated to all the victims and survivors targeted during a spate of homophobic and transphobic violence from the 1970s to the 1990s in Sydney and NSW.