In The Studio: Curating Public Art
The team of curators based throughout the US, Australia, and China specialize in public art curation, including the development of master plans, public art strategies and temporary programs, as well as the selection, briefing and engagement of artists across a variety of projects.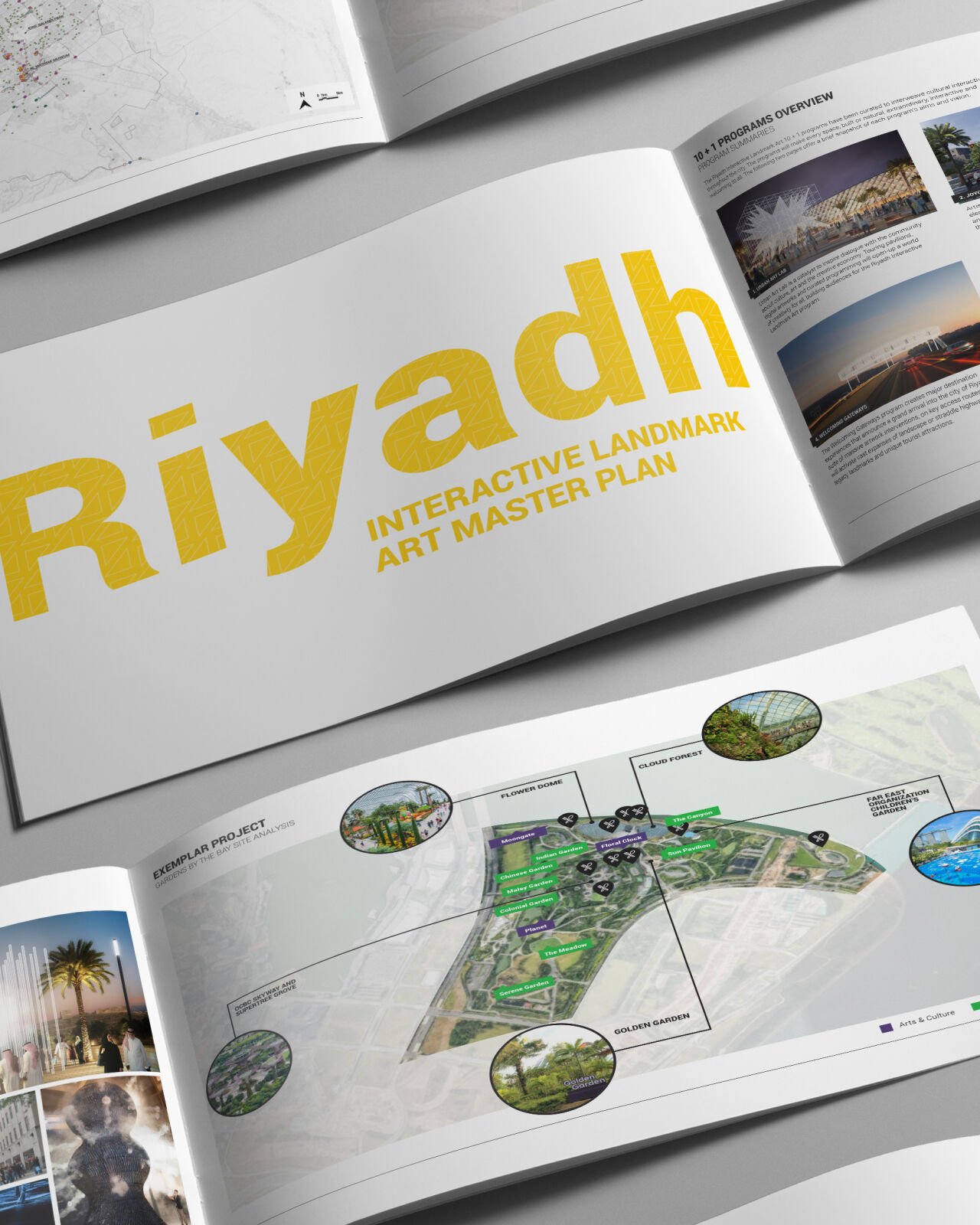 Blending their experience in art history, fine arts and curation across commercial, institutional and public contexts, UAP's curatorial team work hand-in-hand with artists and creative collaborators across the globe to envision, plan and develop incredible public art outcomes.
The team of curators based throughout the US, Australia, and China specialize in public art curation, including the development of master plans, public art strategies and temporary programs, as well as the selection, briefing and engagement of artists across a variety of projects. Employing their broad expertise to shape narratives, develop informed curatorial rationales and champion artists' visions, they have an intangible yet crucial influence on the successful delivery of an artwork.

Long before concepts are sketched or metal is poured, the foundation for a curated public artwork is laid through extensive research, consideration and collaboration. Delving into the site's heritage, geography and local contexts, the curators develop an approach that honors its history while facilitating an outcome that will enhance the space for years to come. Balancing project needs, financial realities and artist engagement and liaising, they wield their wealth of experience to illuminate the best path forward; this path often includes, but isn't limited to: crafting a tailored curatorial vision for the project, identifying the artwork opportunities with the greatest potential and sourcing a selection of artists most suited to deliver the works.
The North America consultancy team, led by Senior Curator and Associate Margaret Johnson, is currently leading a range of curatorial projects across the nation. From the incorporation of art in transportation infrastructure in Atlanta, Georgia, to large-scale public art master planning in San Diego, California, to collaborations with private real estate developers across the states­, our US team works collaboratively with clients and collaborators to dream, develop, and bring to life a tailored art vision unique to each location and opportunity.
Park Sydney, Erskineville Public Art Master Plan
In our Australia studio, curator Saskia Gilmour is currently leading a multi-stage public art master plan for Park Sydney, Erskineville, a significant mixed-use residential development in Sydney's inner south-west. As an emerging hub for the close-knit Erskineville community, Park Sydney is destined to be alive with culture and character–including several site-specific artworks grounded in the area's rich history and bright future. Referencing millennia of Indigenous life and culture, as well as Erskineville's more recent industrial age identity as a center of foundry and furnace, the overarching curatorial vision 'New Grounds for Creativity' was born. With Stage One of the development comprising fresh food markets, park side dining, specialty retail and residential apartments, the first artwork commission was further informed by the sub-theme 'Estate of Exchange'.
A customized long list of potential creatives included Lucy Simpson, a Yuwaalaraay artist with a focus on storytelling and sharing aspects of country and contemporary South Eastern Aboriginal culture. Ultimately selected as the successful concept, Simpson's banksia seedpod sculptures, titled Bawuwan, now reside in Stovemaker Lane within Park Sydney. Having explored Aboriginal land management practices involving the use of fire to care for country, Simpson's work heroes the native banksia plant, which not only endures fire but thrives as a result of it. The cast aluminum forms of Bawuwan create an important representation of the exchange between past and future: a tether to the site's history and a symbol for new beginnings.
Lucy Simpson, Bawuwan, 2020. Images by Document Photography
A concurrent turnkey project saw the UAP Shanghai curatorial team, led by Senior Associate and Senior Curator, Menger Chu, shape the focal point of the Ningbo New Library–a 31,800 square meter library set to become the cultural heart of Ningbo. The employment of the curators' expertise from the project's outset allowed for the selection, briefing and engagement of artist Richard Sweeney, and resulted in his ethereal artwork, Serene Waves. Suspended within the airy 28-meter-high atrium at the library's core, the work becomes a delicate centerpiece visible across multiple levels and spaces. The form of Serene Waves takes inspiration from Ningbo's identity as a long-established port city, and home to China's oldest existing library. Sweeney referenced the theme of water in the artwork's free-flowing elements, and used light-weight Palight to resemble folded paper, tying the work to the millions of books and limitless knowledge that it lies amidst.
Richard Sweeney, Serene Waves, 2019. Photography by Alessandro Wang.
When applied to a broader context, the effects of thoughtfully curated public art can reach far beyond a development or single suburb, acting to enrich the very fabric of a city or country. The Riyadh Landmark Art Master Plan was developed in 2018 by UAP in collaboration with HWKN and Futurecity. The master plan, authored by Associate Senior Curator, Michaela Hartland, delivered a cohesive blueprint for the delivery of 1,000 public artworks across the city of Riyadh. Already bearing fruit such as Noor Riyadh–the city's annual festival of art and light–and several major upcoming commissions, the master plan is mobilizing an explosion of art and culture throughout the city, connecting and engaging residents and visitors alike.
By Grace Dooner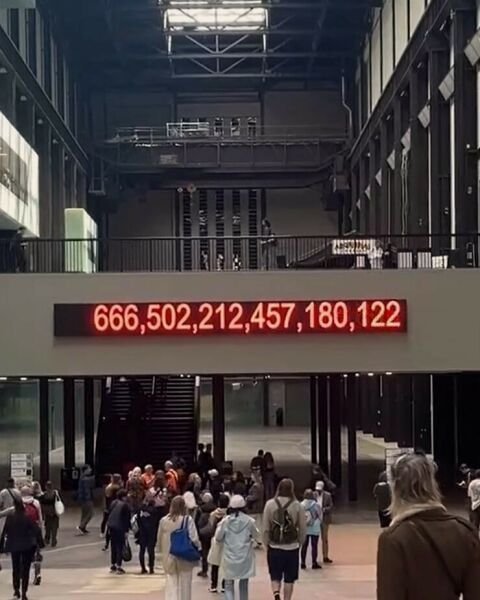 First Nation artist Richard Bell on his protest pieces heading to Tate Modern's Turbine Hall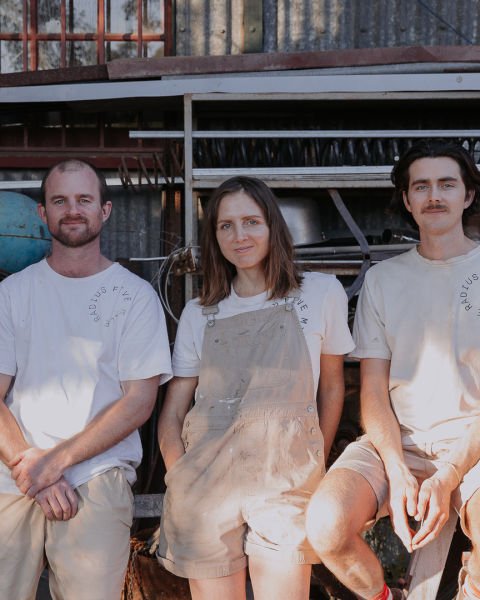 Living in a world where architecture has minimal impact on the environment through the application of appropriate design, materials and technologies while also ensuring ongoing benefits for future occupants in the form of comfort, wellbeing and energy efficiency has been the lifeblood of Brisbane-based architecture and design studio, Five Mile Radius.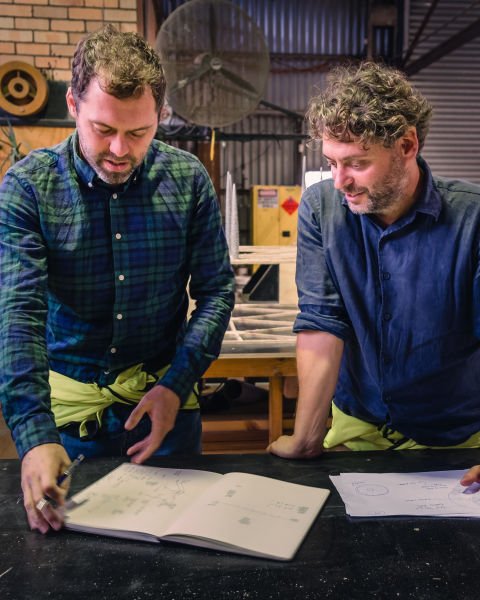 He is in the business of making compelling stories that connect with audiences. The power of storytelling is central to Sebastian's work with the prominence of using characteristic text works that speak to the public as messages in communal transitionary spaces, such as vehicular underpasses and building walls.