What is the Value of Public Art?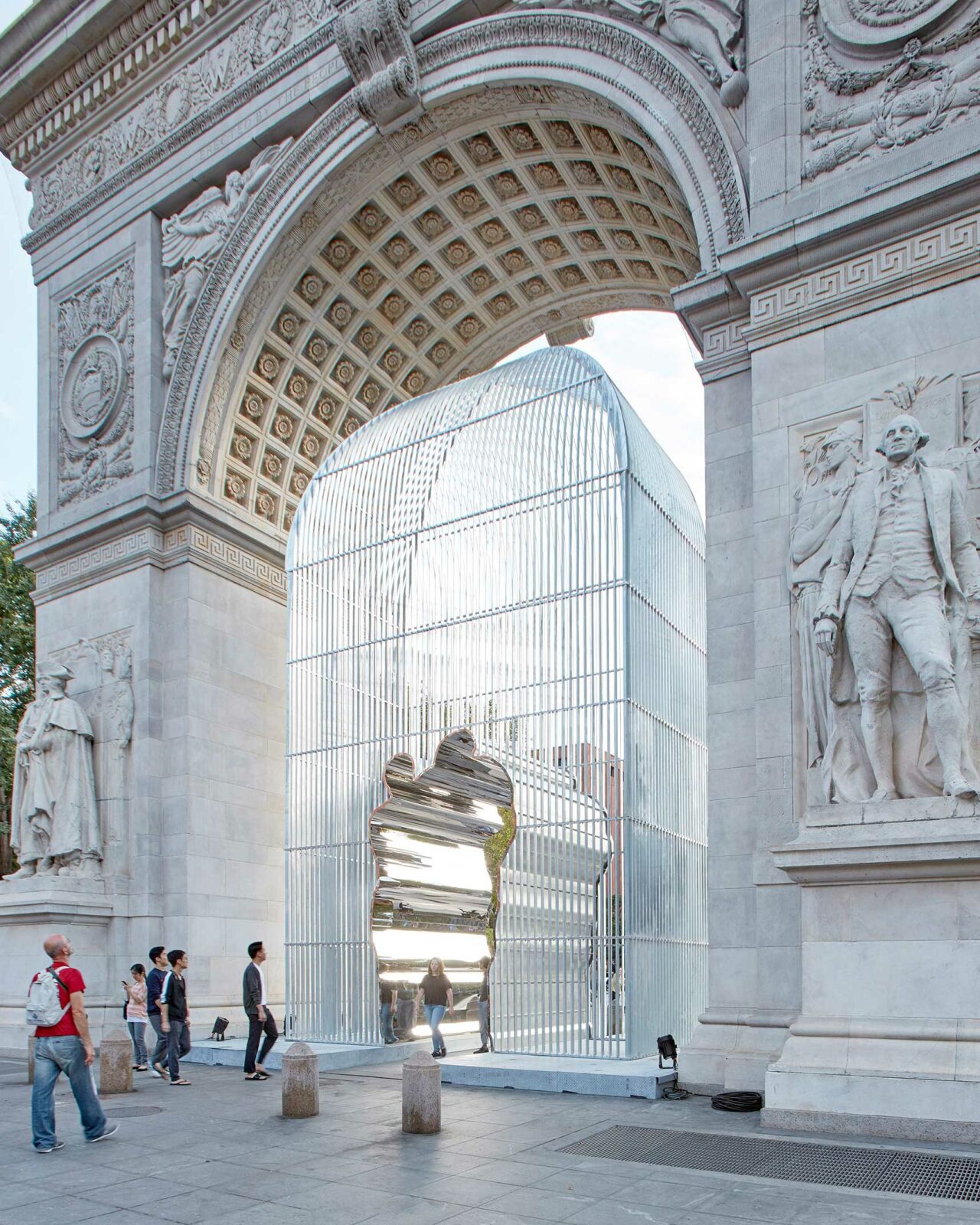 The merits of public art are clear. Within this art form, artists extend their visual narratives from art galleries into public places, where they engage with their site, its places, and their broader histories to enter the psyche of cities and people. However, the impacts of public art on communities have been little analysed. At UAP, we thought it time to look at the power of art in this context by reviewing available research published between 1961 and 2020.
Working with Griffith University, UAP co-authored an article for The Journal of Arts Management, Law, and Society on 'The Impacts of Public Art on Cities, Places and People's Lives. Through a synthesis of academic articles from international journals, this research identifies public art's impacts, using categories that include placemaking, society, culture, economy, sustainability, wellbeing, wisdom, and innovation.
This comprehensive study of published material allows for recommendations toward future research on the impacts and evaluation of public art. Defined as art for the public, located in accessible locations outside traditional museums and galleries, our research focuses on its potential benefits and the way in which they have been quantified to date.
The Placemaking discussion illustrated the role of community engagement in the success of public art, noting that when its meaning is shaped by community involvement and input, it is more optimistic for its audience. 'In this sense, public art is geographically reconstituted by the public. Its identity for a place is constructed or reconstructed in the public's engagement with it.'[i]
Similarly, society notes the role of public art to connect past, present, and future, its shared social legacy, and, at times, civic pride. It may also negotiate change, diagnose social issues, and challenge inequities. With best practice, it has 'contributed to the cultivation of community spirit and promoting social cohesion and social inclusion.

Culture details how public art promotes appreciation of cultural heritage, fostering a sense of ownership and belonging among people, mainly through studies of murals in cities and places. Economy describes when public art has a demonstrable impact that may boost creative industries and drive cultural tourism, supporting local business.
Sustainability points up a change in the way artists may work to develop a sustainable lifestyle among communities, including a shift from object-based public art toward participatory experience approach, 'with artists transforming themselves from being producers of artifacts to production planners and with the audience becoming co-actors or co-producers in the process.' These include civic activation, which may influence the environmental policies of cities and attitudinal shifts in their populations.
Quantifiable evidence with regard to Wellbeing is less available, although, anecdotally, public art is observed to improve mental and physical health through its ability to build community and social connections. One study in 2019 recruited respondents in London, finding that 84 percent believed that regularly participating in public art projects benefited their wellbeing. This research supported the role of local public art as a core aspect of life in London.
Studies also support the role of public art in the development of Wisdom, which encourages thought and enables educational opportunities for communities. Specific applications were found to effect change, offer educational benefits, and also noted the importance of empirically evaluating prescribed learning benefits. This can be done through public feedback and documenting evidence to influence policymaking by both business and government.
The majority of research on Innovation focuses on onsite encounters – rather than the increasing realm of digital, hybrid, online-offline spaces that include artificial intelligence and digital realities. However, a 2017 case study suggested that dynamic engagements through online possibilities enhanced audience engagement with artwork in parallel with its onsite material presence. Public art also serves 'artistic, societal, scientific and technological imperatives and [helps] to address real-world challenges … that change lives for the better.
Using existing studies, this research developed an evaluation methodology that supports the need for public art, documents its value, and records the diverse impacts it may have on the eight impact categories. Its evidence base supports public art's life-enriching experiences in the public realm and transformation of spaces. It also identifies areas of potential future research in its impacts on economy, wellbeing, wisdom, and innovation.
Please email [email protected] to know more and to read the full journal article, please go to Taylor Francis | The Journal of Arts Management, Law and Society.
[i] All quotes from Ming Cheung, Natasha Smith, Owen Craven, Gilbert Guaring, "The Impacts of Public Art on Cities, Places and People's Lives", The Journal of Arts Management, Law, and Society, Routledge, 2021.
Images credits: Sanford Biggers 'Oracle' by Chris Roque, Ai Weiwei 'Arch' courtesy of Ai Weiwei Studio/ Frahm & Frahm, Liz Ligon, courtesy of Public Art Fund, NY, Paul Cocksedge Studio 'Please Be Seated' courtesy of Swire Properties, Megan Cope 'After the Flood' courtesy of Andrew Rankin, Daniel Tobin 'Al Fanar (Beacon)' courtesy of KAUST, Reuben Patterson 'Guide Kaiarahi' courtesy of Auckland Art Gallery, Kehinde Wiley 'Rumors of War' courtesy of Kehinde Wiley, Sean Kelly Gallery, and Times Square Arts, Katrina Tyler 'Flourish' courtesy of Katrina Tyler and Rachel See, Ronnie Van Hout 'Walking Boy' courtesy of Auckland Council