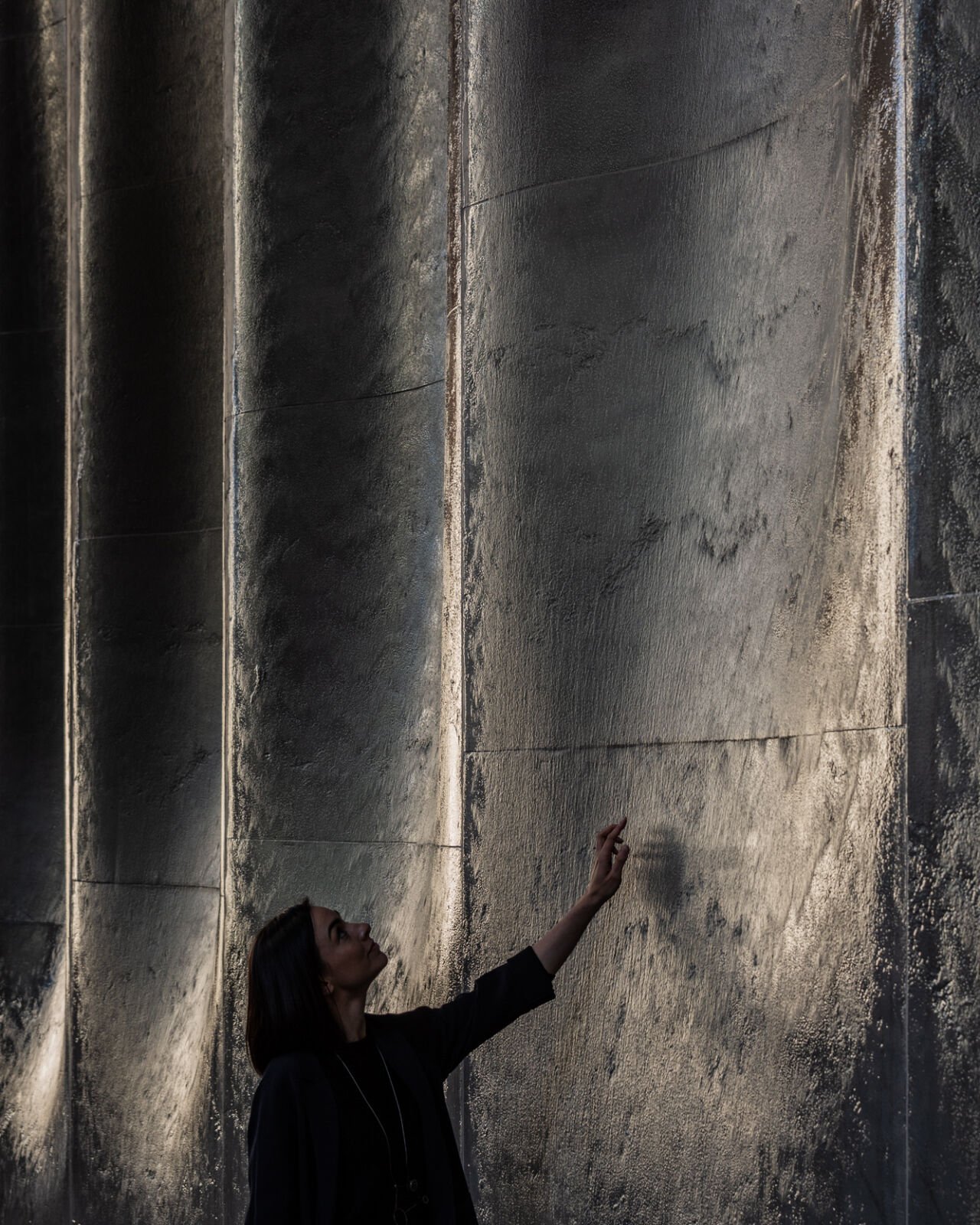 #447 Collins Street Water Wall
MELBOURNE, AUSTRALIA
Collaborating closely with SHoP Architects and Woods Bagot, UAP was engaged by Multiplex to undertake the technical design, fabrication and installation of a bespoke water wall feature for CBUS Property and ISPT's newly developed Collins Arch. In the heart of Melbourne's CBD, the Woods Bagot designed 447 Collins Street is an iconic mixed-use tower and has immediately become a site of exchange, urban bustle and interaction.
Fabricated in UAP's Brisbane foundry in cast aluminium with a unique textural finish, the water wall consists of a series of concave and curved planes with water running down the surface. Acting as a hybrid between architectural intervention and fountain, the water wall becomes a moment where the public engage with the building's surface in a tactile way.
The work is a highly integrated response to the architecture of 447 Collins Street, creating a soft, elegant solution within the geometric form of the building. The water wall simultaneously engages with the nearby Market Street public park, referencing ideas of civic exchange, natural engagement, and community interaction.
Image credits: Trevor Mein, Kit Haselden Photography and Rachel See
Image Courtesy of CBUS Property
Design Assist
Dedicated Design Assist
Materials and Construction Methods
Technical Drawings and Engineering Support
Budget and Logistics
Installation Methodology
Workshop
Project Management
Welding and Fabrication
Installation
Finishing and Patina
Artwork Title
447 Collins Street Water Wall
Project
447 Collins Street Water Wall
Client
ISPT, CBUS Property and Multiplex
Location
Melbourne, Australia