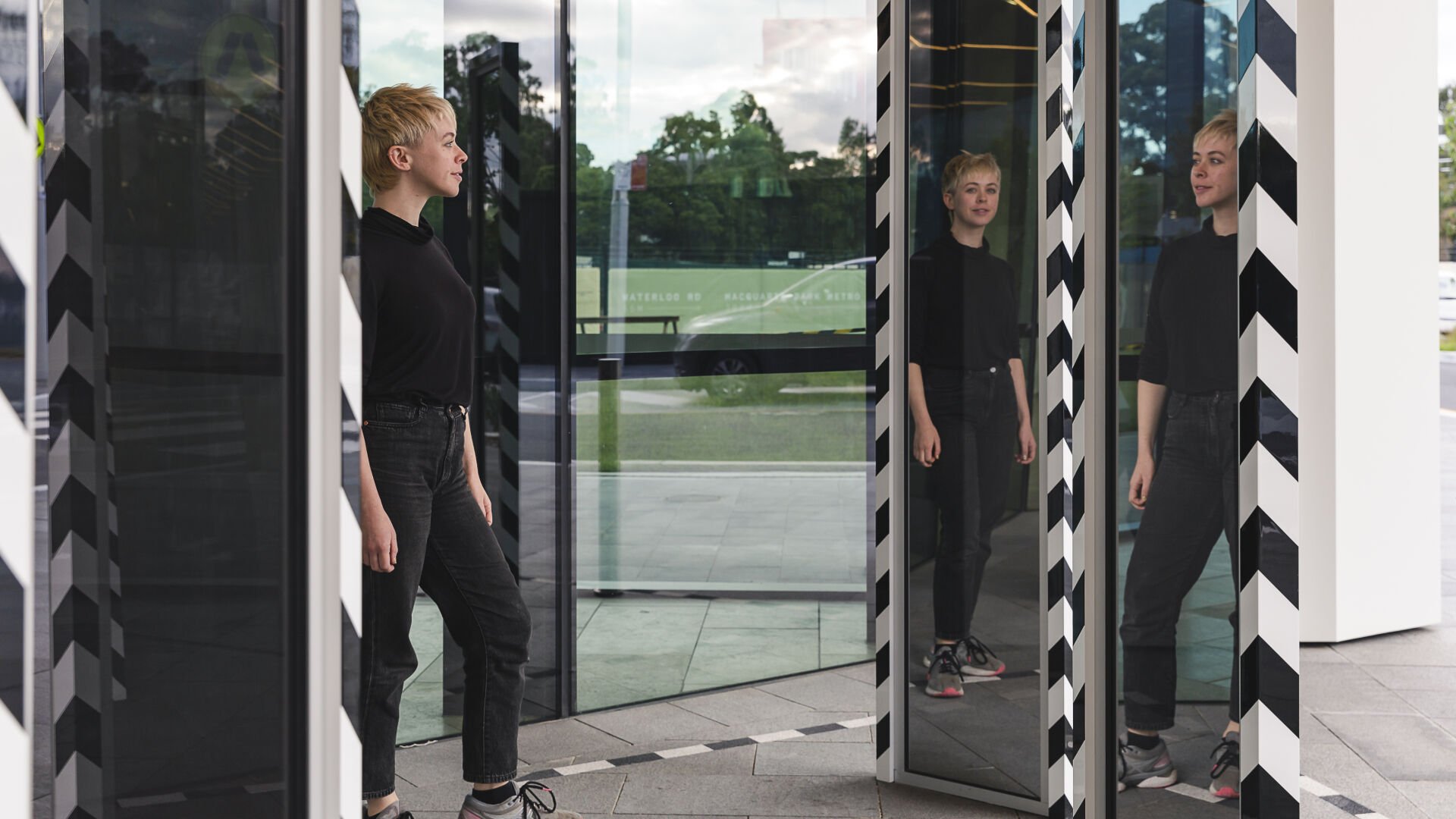 #Around about and in between
SYDNEY, AUSTRALIA
Nadia Odlum's work Around about and in between explores and responds to how we experience the structure of urban spaces and environments through creating an installation that encourages play and the exchange of ideas and perspectives.
Located at the entrance to The Glasshouse, the first building to be delivered as part of John Holland's Macquarie Square development, the artwork is a site-specific response that offers a moment of pause and reflection for those traversing the site.
UAP's curatorial, design and fabrication teams worked closely alongside Nadia Odlum to deliver the artwork.
Comprised of multiple slender panels of two-way mirrored glass, the artwork
creates expansions and abstractions of the surrounding space and multiplications of the audience's own reflection. Tracking through the sculptural installation, the black and white dashed lines allude to both physical and metaphorical paths and the overlapping trajectories of individual lives.
Image credit: Document Photography
Artwork Title
Around about and in between
Project
The Glasshouse, Macquarie Square
Location
Sydney, Australia