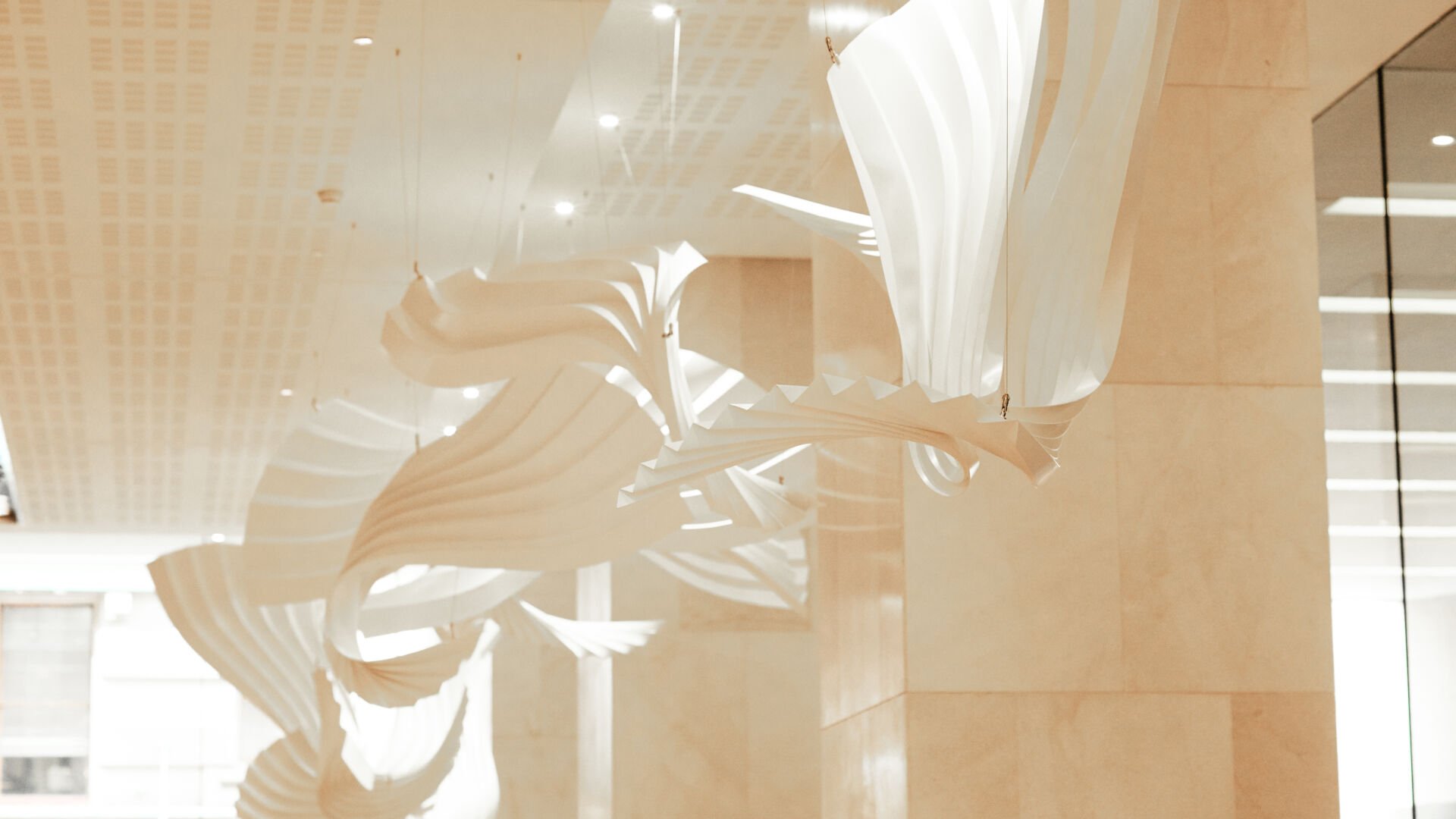 Richard Sweeney's Cloud winds and twists its way through the volume of Sydney Hilton Hotel's lobby space. Comprised of sixteen individual suspended forms, Cloud is a sinuous and sensuous interior sculpture, capturing the ever-changing ephemerality of high
altitude clouds.
Like much of Sweeney's practice, which explores the form-making potentials of paper as a medium, the work reflects the artist's interest in natural form and growth. Embracing the potential of a single material with sensitivity and curiosity, UAP worked together with Sweeney to transform his hand-pleated paper maquettes through explorations in form, scale, materiality, fabrication processes and fixing methodologies.
The result is an elegant and sophisticated assembly of continuous, fluid forms, crafted from light-weight thermoformed Palight. Evoking a sense of flow and movement, the work inspires rich visual interest through an engaging and dynamic visual presence.
UAP was engaged by ISPT to curate and construct a site-specific work for the Hilton lobby space. Sweeney's concept for the lobby was awarded through a competitive design process between a curated shortlist of three recommended artists.
Image credits: Roger D'Souza. Concept images: courtesy of the artist.
Project
255 Pitt Street, Sydney Hilton Hotel
Location
Sydney, Australia