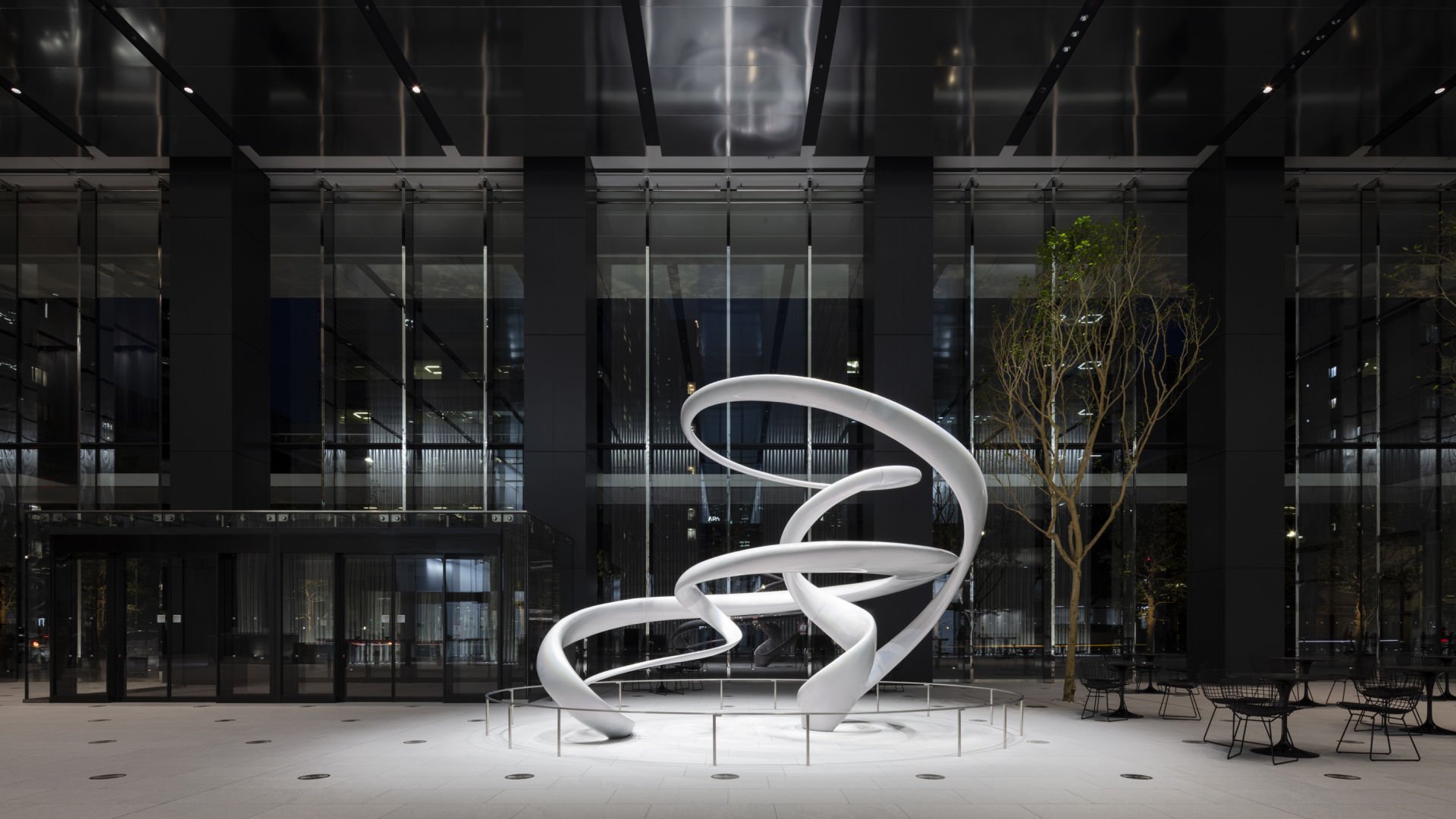 Internationally recognised performance, video and installation artist Mariko Mori's exhibition at Sean Kelly Gallery in New York explores the universal questions at the intersection of life, death, reality, and technology. Titled 'Invisible Dimension', the exhibition comprised of seven new sculptures, including the monumental Cycloid V — a large-scale, abstract organic form, wrapping the internal column of the gallery.
UAP worked collaboratively with the artist and gallery to engineer and build the site-specific sculpture, utilising new fabrication methods for the artist. To achieve a form true to the highly precise concept, the sculpture was hand-formed by rolling and hammering sheet metal, with seams fully welded and hand-polished to achieve a perfectly smooth surface. The sculpture was then hand painted with a signature paint coating.
The resulting work is inspired by the latest astrophysics theories and sees the artist extend her practice from smaller scale works into large-scale sculptures. UAP worked with Mori throughout the design development and fabrication of the work, exploring the potentials of material and form required to bring the artist's vision to life. UAP is proud to have collaborated and supported the artist for this edition of work.
Permanent Installation: Toranomon Hills Business Tower, Tokyo, Japan.
Gallery Work: New York, USA.
Finished photos: © Mariko Mori, courtesy the artist and Sean Kelly, New York and Mori Building Co., Ltd.
Progress photos: Rex Zou. Concept image: courtesy of the artist.
Client
Mariko Mori and Sean Kelly Gallery