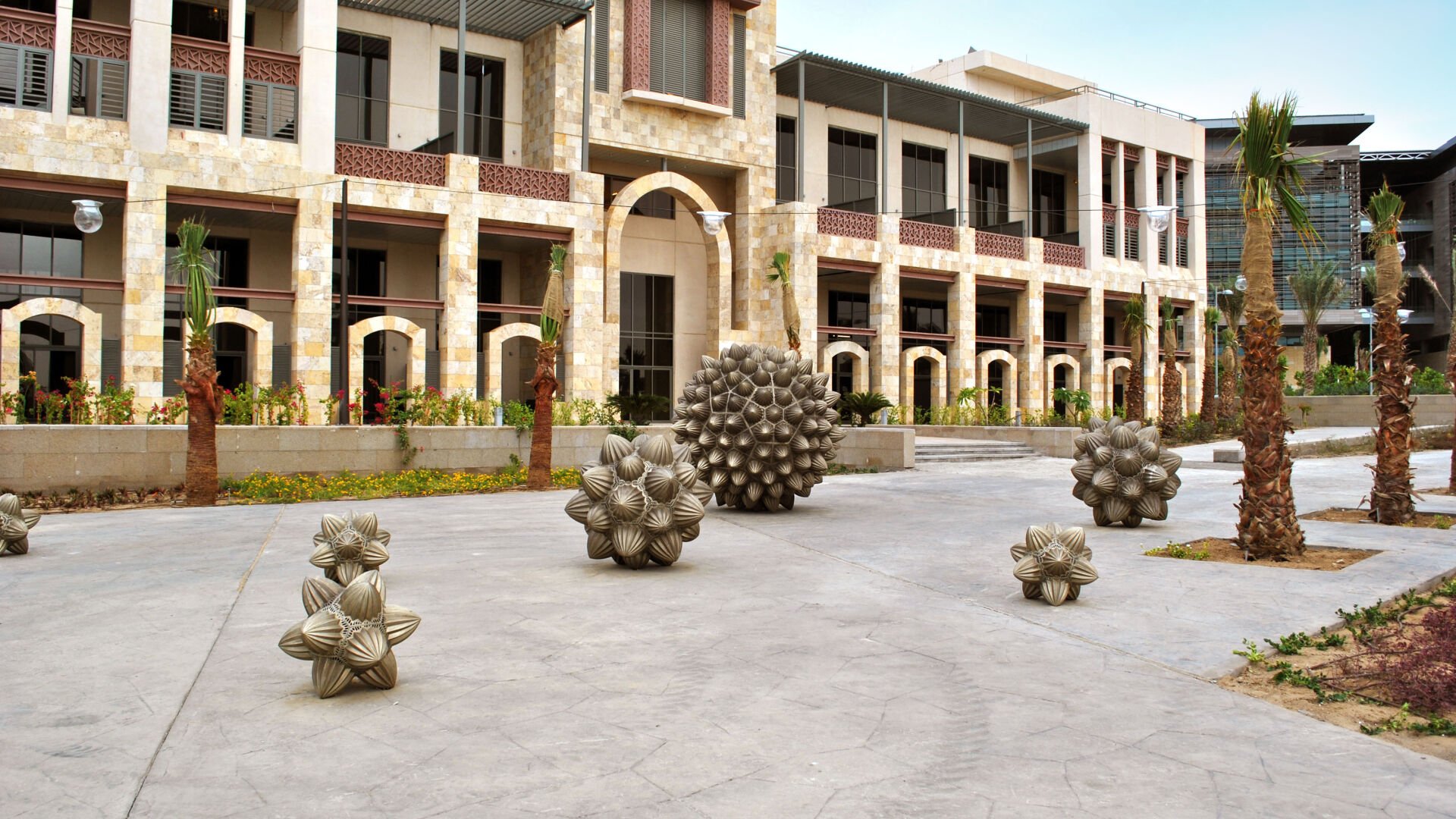 #Delphinus
THUWAL, SAUDI ARABIA
KAUST has taken an innovative, interdisciplinary approach to research, and this is echoed in the influences at the heart of Donna Marcus' work, Delphinus, which overlaps aesthetics and ideas of the microscopic, macroscopic, organic, industrial and domestic.
Marcus's sculptural practice of utilising distinctly mundane everyday domestic objects creates an aura of intimacy that stems from nostalgic memory and familiarity with, in this case, the humble lemon squeezer. Delivered in collaboration with UAP Brisbane, Marcus' sculptures deeply informed by science, astronomy, and philosophy that look to the past, both recent and ancient, simultaneously speak of the universal human condition and shared life experiences. These sculptures appeal to - a broad audience—they are both humble and profound in spirit.
Marcus' internally lit sculptures are positioned to match the Delphinus constellation documented by astronomer Abd Al-Rahman Al-Sufi over 1000 years ago and guide pedestrians through the Sea court area.
Project
KAUST International Art Program
Location
Thuwal, Saudi Arabia