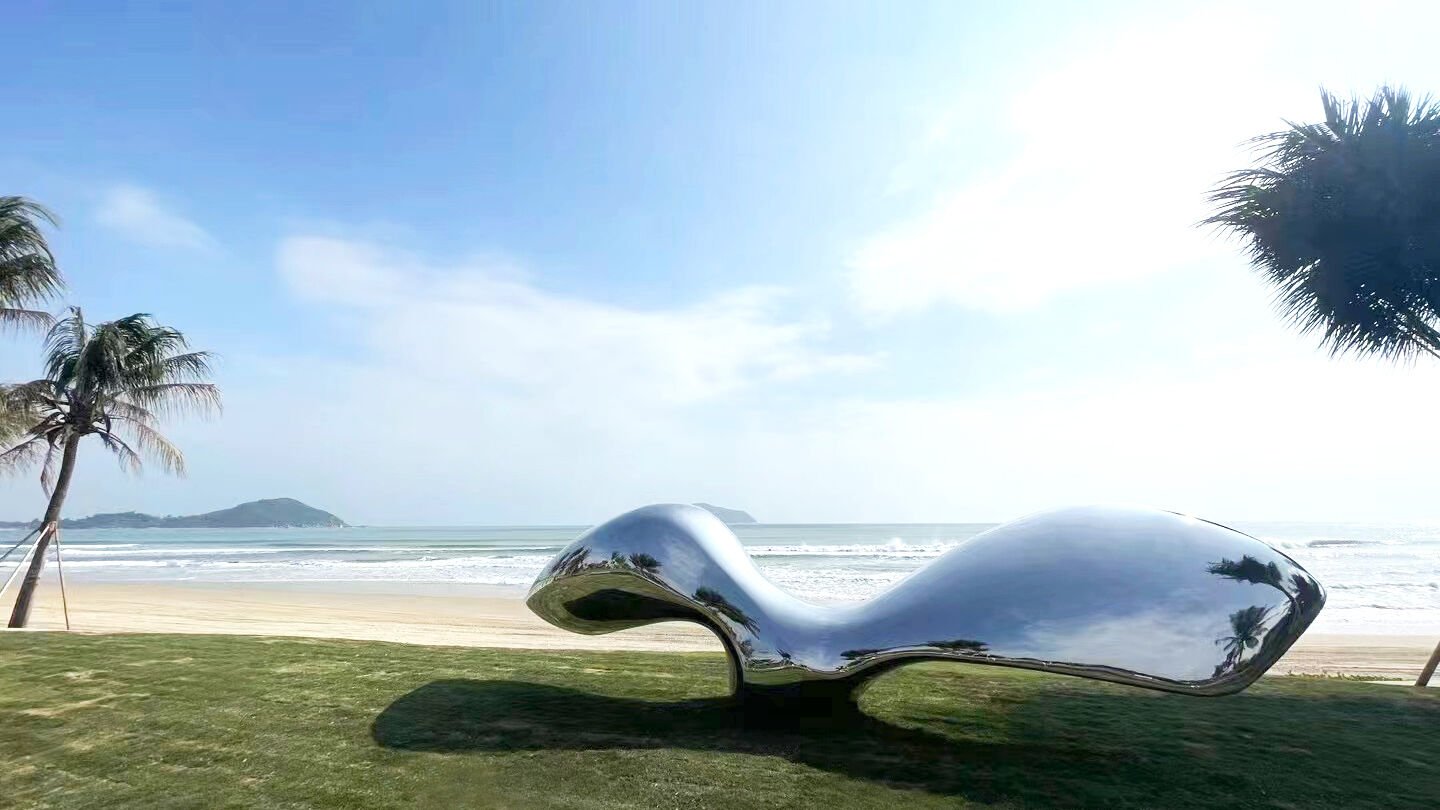 Sophie-Elizabeth Thompson
Sophie-Elizabeth Thompson, a British artist living in Barcelona, is not only pursuing the abstract in her art but also the minimal and stripped-down. For Sophie, the details matter, crafting architectural structures that have little to no boundaries and are both fluid and dynamic.
In December of 2022, UAP proudly unveiled an outdoor public art piece at the Grand Hyatt, extending a warm welcome to visitors from around the world. This area offers stunning coastal landscape views, like Hainan's unparalleled 'palace on the sea'.
Visitors are welcomed to a gentle stroll towards the hotel's sandy beach, where they can admire the artwork Lift Off. The hotel's beach is a romantic setting for seaside weddings, with Lift Off symbolizing each couple. The sculpture, poised elegantly with a sense of lightness and fluidity, embodies the words of Zhuang Zhou, "To a mind that is still, the whole universe surrenders," offering a serene and timeless experience in the present moment.
UAP is proud to have been tasked with curating, designing, producing, and installing this artwork for the Grand Hyatt on the Shenzhou Peninsula. Through refinement and revisions, we brought the artist's vision to life.
Credit: Sophie-Elizabeth Thompson, The Grand Hyatt Shenzhou Peninsula,
图片来源于小红书博主 宝中精选旅游, and UAP | Urban Art Projects
Courtesy RED blogger
Creative
Sophie-Elizabeth Thompson