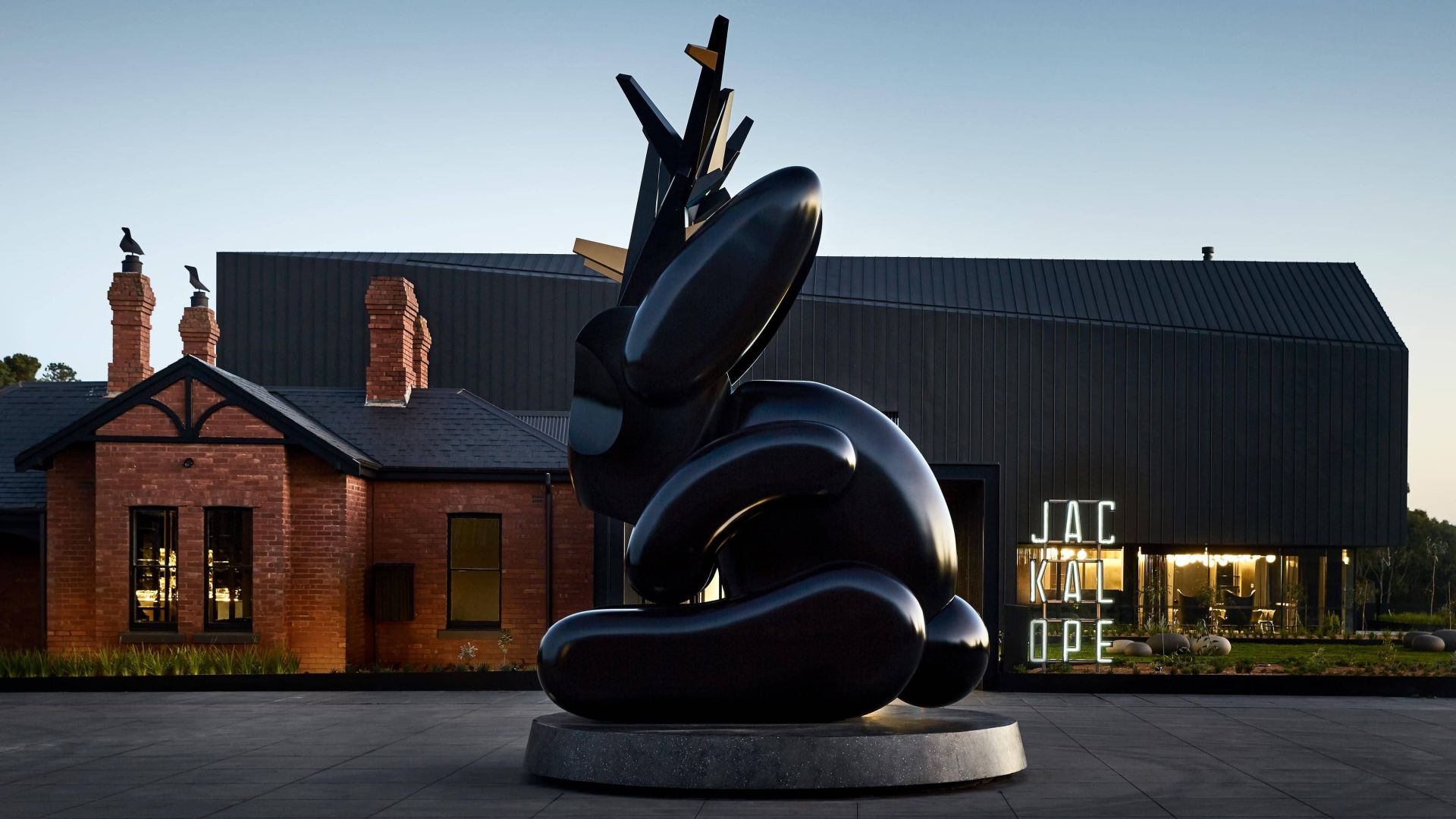 #Jackalope
MELBOURNE, AUSTRALIA
Emily Floyd was commissioned by Jackalope Hotel on Victoria's Mornington Peninsula to create a monumental sculpture of the hotel's namesake. The mythical Jackalope – an abstracted jackrabbit with antelope horns – stands over 6 meters tall in
the hotel's forecourt.
The artwork sets the tone for the hotel, merging hospitality with art, theatre and mythology. This artwork is a continuation of Emily's public art practice that explores large-scale, geometric and abstract forms that are often reminiscent of childhood toys. In this work, Emily's Jackalope brings a striking, theatrical and whimsical element to the
hotel landscape.
Emily Floyd and Anna Schwartz Gallery engaged UAP to fabricate the artwork, which is cast in aluminum and finished with a non-reflective black satin finish and gold highlights on the antlers. Floyd worked with UAP to resolve the complex engineering, fabrication and installation of this iconic artwork.
Emily Floyd is represented by Anna Schwartz Gallery.
Image credits: Sharyn Cairns, Kate Ballis (courtesy Art Gallery Society of New South Wales and Anna Schwartz Gallery), Roger D'Souza, Rachel See
Client
Anna Schwartz Gallery and Jackalope Hotels
Location
Melbourne, Australia