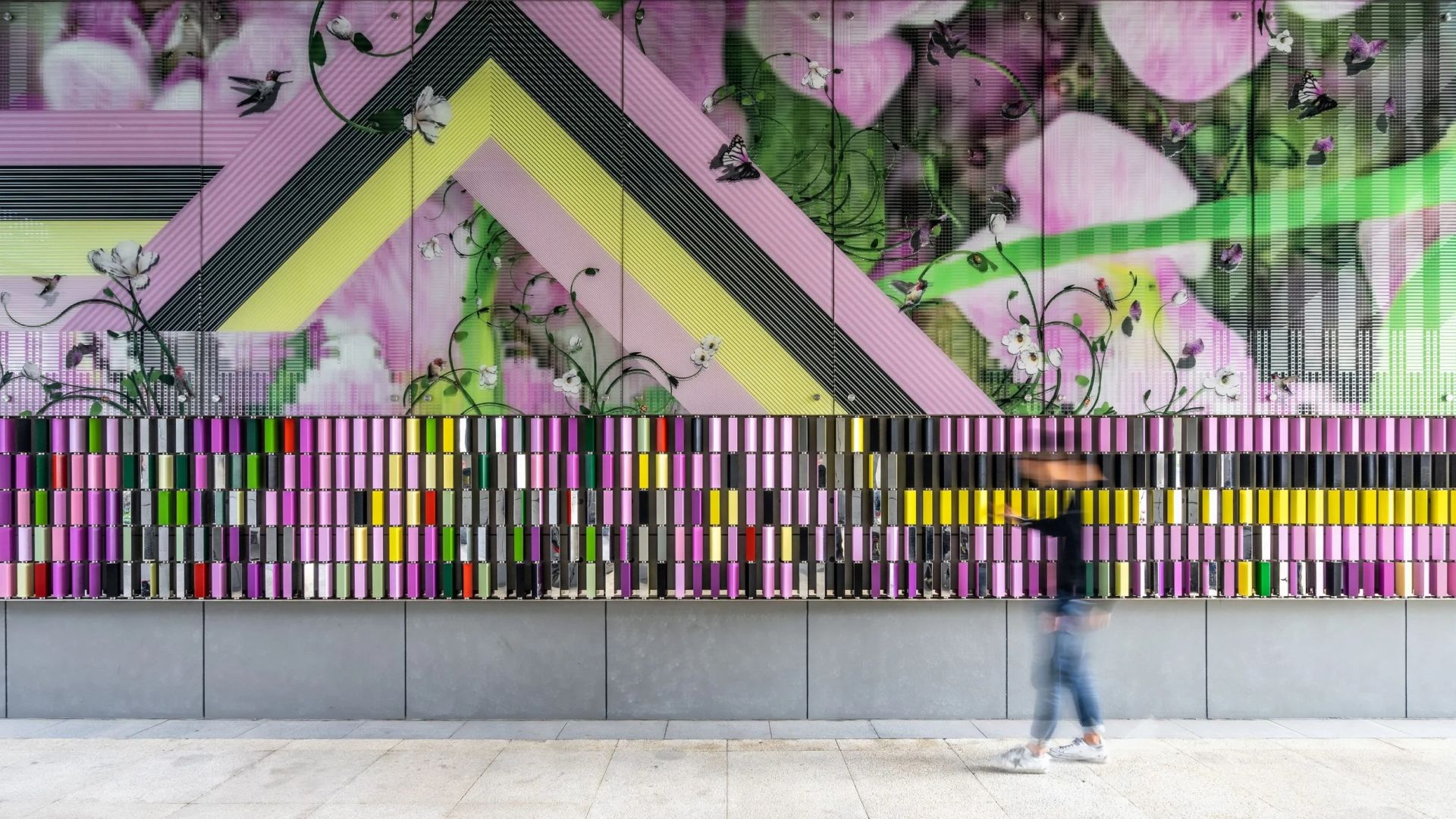 #Living Picture
DONGGUAN, CHINA
Elena Manferdini's work spans architecture, art and design. Manferdini was commissioned to create multiple artworks, including two architectural interventions, a large glass appliqué graphic, and an immersive site-specific artwork for the corridor area within the Kaida Technology and Design Centre in Dongguan, China.
Referencing the surrounding ecological environment, the installation titled Living Picture connects the architecture of the site and the public space, paying homage to the natural world via hyper-realistic depictions of nature contrasted with geometric patterning.
UAP worked with Manferdini to develop and deliver the 5.5meter tall artwork which transforms the connective corridor space into an immersive and interactive environment. The graphic upper portion is comprised of a fixed metal tile mosaic, while the lower portion is an interactive kinetic screen, composed of 1700 rotating coloured and mirrored blocks that encourage the spectator to physically engage and manipulate the artwork.
Artwork Title
Living Picture
Project
Dongguan Kaida Hi-Tech Centre