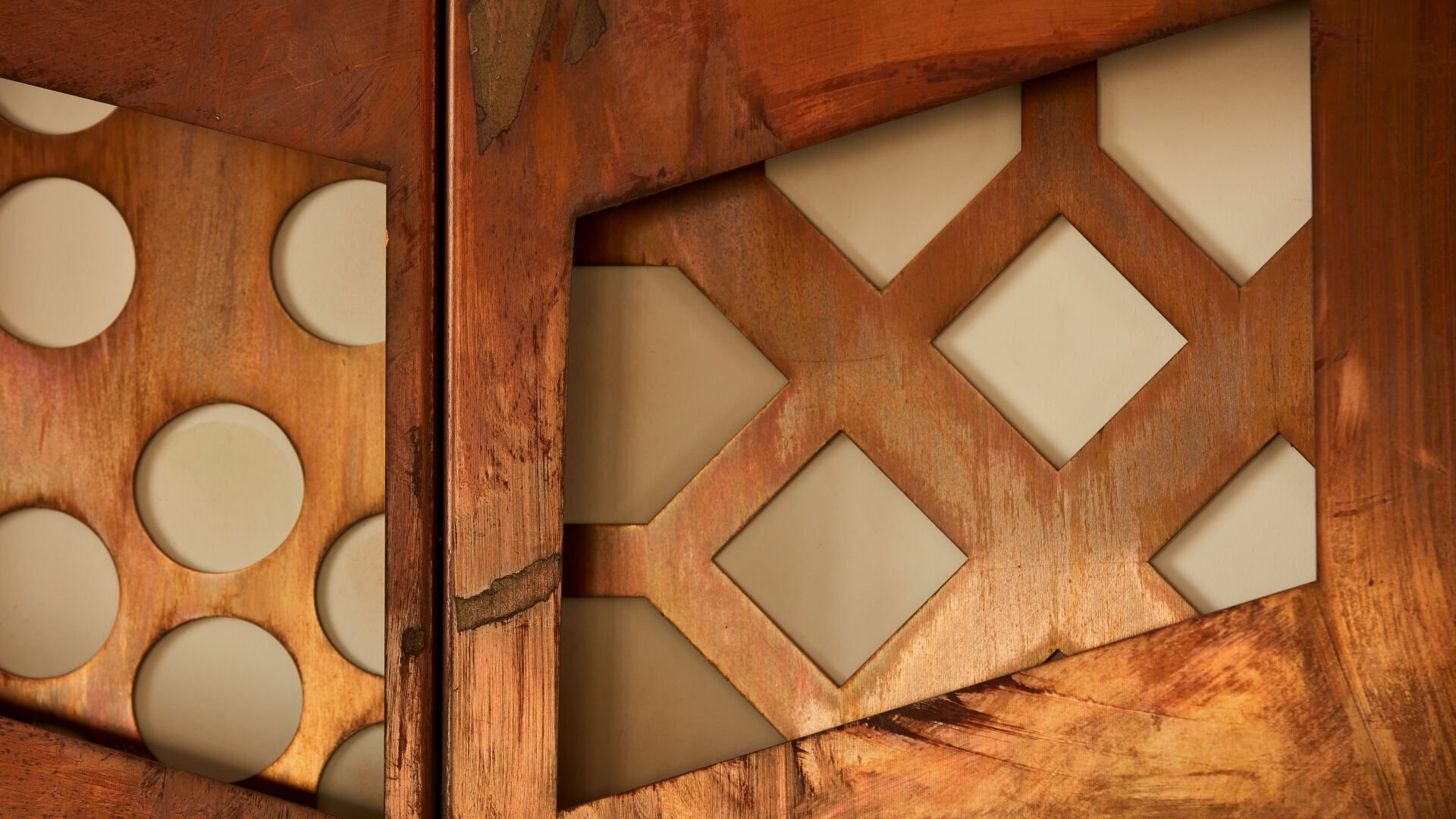 #Mashrabiya
DHAHRAN, SAUDI ARABIA
Through the work Mashrabiya, Sami Al Turki explores the intricate shadows and patterns typically captured in his photography, translating them into layers of ornate copper that naturally patina over time. The outcome is an extraordinary shift in the artists' practice, realised to striking effect across multiple floors of Ithra.
UAP helped Al Turki in the fabrication and installation of Mashrabiya, making Ithara Etala Restaurant an inviting and replenishing environment. Exploring the essential line work and shadow play found in iconic Islamic architectural features, Al Turki has created a contemporary interpretation of the Mashrabiya screens that celebrate respite themes, relaxation, comfort, and beauty. These themes are nurtured in turn with visitors that pass through, rest and nourish themselves within the generous spaces of the Etlala Restaurant.
Read more about this project and all artworks delivered for Ithra at Telluric. This publication documents the twelve different artworks commissioned within Ithra, with accompanying images and sketches that give readers not only a holistic view of these integrated artworks, but also a sumptuous sense of the detail and texture unique to each.
Image credit: Cieran Murphy
Project
King Abdulaziz Center for World Culture - Ithra
Location
Dhahran, Saudi Arabia