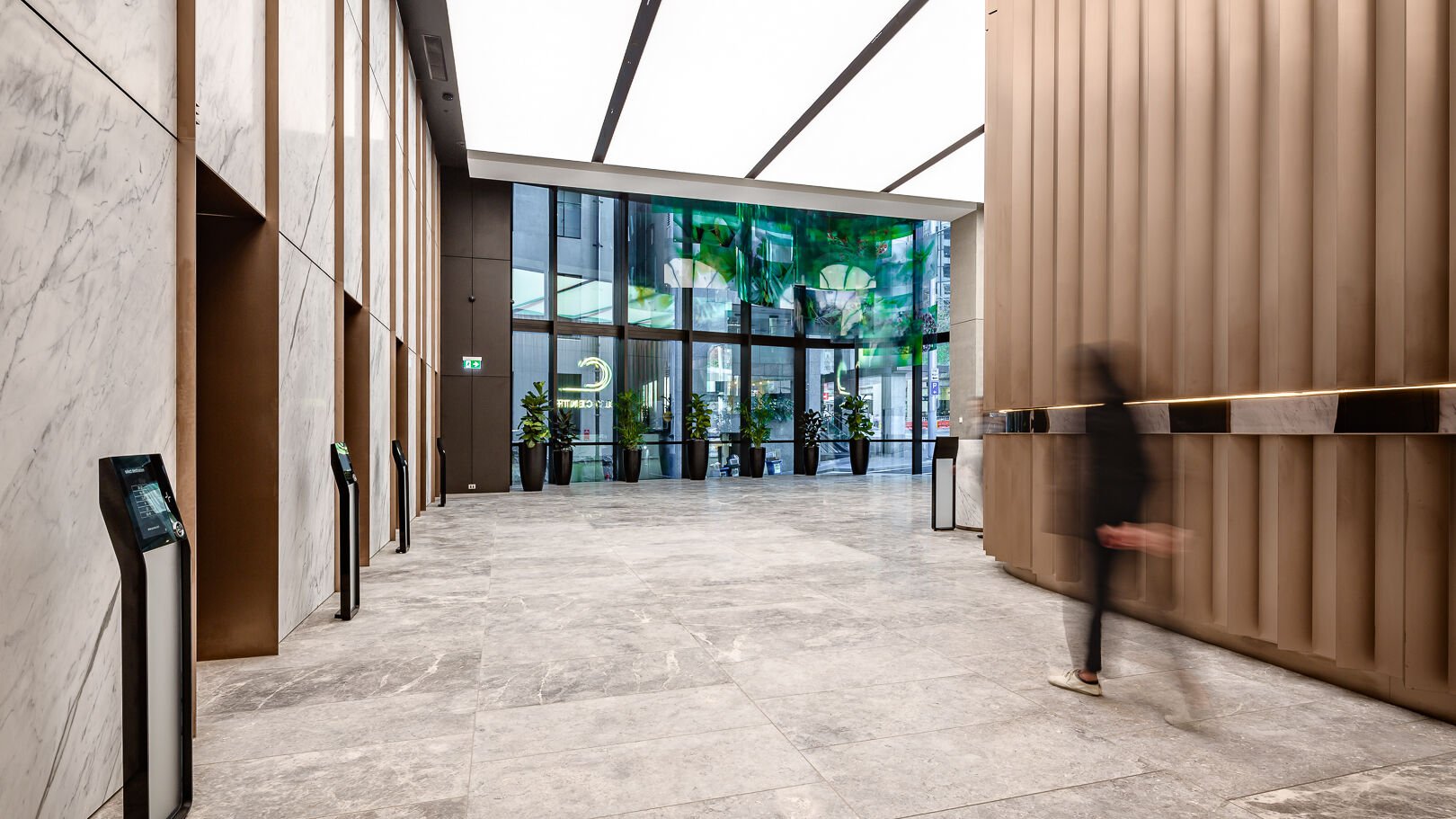 #Pollination
SYDNEY, AUSTRALIA
Janet Laurence is a Sydney-based artist. She explores our relationship with the natural world through immersive environments. Her work reflects healing the environment amidst climate change and searching for connections to life forces. In her latest art installation she has proposed some exciting changes to optimize the use of the available space at the Poly Centre building at 210-220 George St in Sydney, Australia. Her objective was to introduce plants to the site that would stand in striking contrast to the urban landscape surrounding it. The architectural design of the building's facade inspired the concept of a magnificent glasshouse structure, giving rise to this innovative idea.
The 210 and 220 George Street, Sydney, development site is set in a prime location within the heart of the Sydney CBD, surrounded by a collection of high-quality commercial grade office buildings. The site currently comprises two older style commercial buildings, The vision for the proposed redevelopment of the site encompasses a PCA A Grade commercial office tower of approximately 25 storeys. Promising an improved sense of amenity for the Sydney CBD, the development is anticipated to deliver 16,000sqm of commercial office space across 8 podium floors, combined with approximately 1,200sqm of prime retail residency located across the Ground Floor, Level 1 and Lower Ground.
This beautiful installation showcases the lush greenery of nature against the stark cityscape. It's made up of layered images of the wilderness, creating a floating garden that reflects natural light during the day and illuminates at night. The semi-cylindrical shape is made of mirror panels that change and transform as light hits them from different angles. The artwork blends together abstract botanical details and landscapes, making you feel like you're in a greenhouse.
UAP's scope included writing the public art strategy and artwork brief, curating, and managing artists for a concept design competition, and working closely with Laurence to develop her successful concept for delivery. In addition, UAP also managed all the planning requirements with the City of Sydney on behalf of our client, Poly Global.
Image Credit: Document Photography, courtesy of UAP | Urban Art Project

Consultancy
Artist Procurement and Management
Design Assist
Digital Model & Render
Material Exploration
Construction Methods
Installation Methodology
Workshop
Technical Drawings
Location
Sydney, Australia